Bosnia Adopts Long-Delayed National War Crimes Strategy
After a delay of two-and-a-half years, Bosnia and Herzegovina's Council of Ministers adopted a revised strategy for processing war crimes cases, intended to speed up work on clearing the country's huge backlog.
This post is also available in: Bosnian (Bosnian)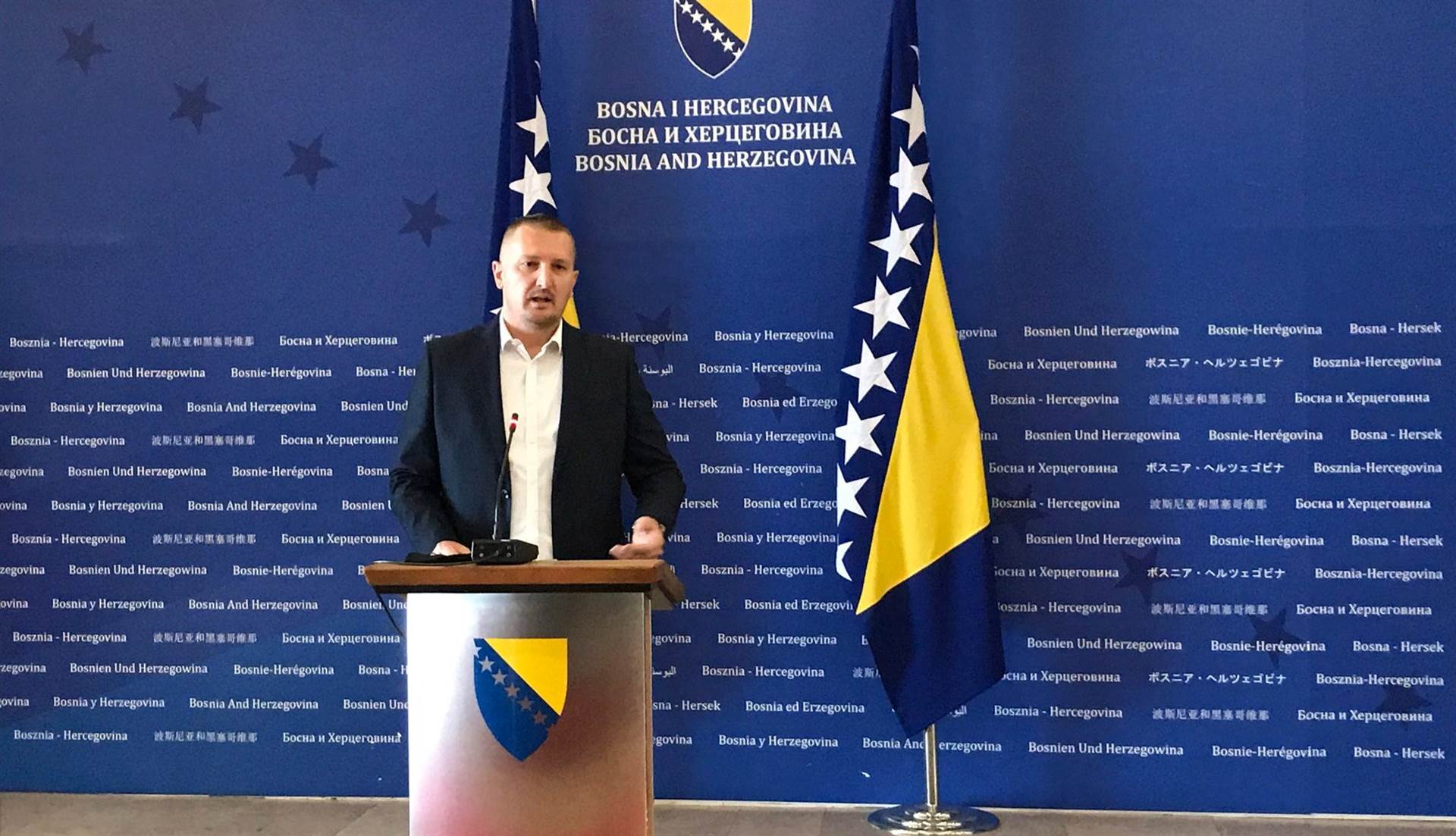 Justice Minister Josip Grubesa. Photo: BIRN
Bosnia and Herzegovina's revised national War Crimes Processing Strategy, which was drafted back in 2018, was finally adopted on Thursday at an extraordinary session of the country's Council of Ministers.
"For the past two years I have led the negotiations about [the adoption of] the strategy, which involved reputed experts, and the strategy was given the green light at the Council of Ministers' session today," said state-level justice minister Josip Grubesa.
The revised national strategy is intended to clear up the country's large backlog of war crimes cases.
It says that the state prosecution currently has more than 550 unsolved war crimes cases involving 4,500 known perpetrators and as many cases with unknown perpetrators.
The courts in Bosnia and Herzegovina's two entities, the Federation and Republika Srpska, and in the Brcko District, have around 200 cases with known war crime perpetrators.
One of the goals of the newly-adopted strategy is to ensure the efficient distribution of cases to lower-level courts, a process which has not been working properly so far.
Milan Tegeltija, president of the High Judicial and Prosecutorial Council, the country's judicial overseer, welcomed the adoption of the strategy.
"This is an extremely important step to speed up the processing of war crimes and satisfy the interests of justice," said Tegeltija.
In 2008, the authorities adopted their first national strategy for processing war crimes cases which said that most complex cases would be processed at the state level within the following seven years, while all other cases would be transferred to the entity level and completed in 15 years, by 2023.
As the seven-year deadline expired in late 2015 without the most complex war crime cases having been completed at the state level, the revised strategy was prepared, specifying that a larger number of cases would be transferred to the entity level.
The revised strategy, to which the High Judicial and Prosecutorial Council gave its backing in February 2018, says that all cases should be processed by 2023.
But amid delays caused by elections and post-election political wrangling, the revised strategy did not make it onto the agenda of the Council of Ministers for approval until this week.