Bosnia to Prosecute Media for Revealing Srebrenica Witness's Identity
The Bosnian authorities will take legal action after the Bosnian Serb public broadcaster's website and other media outlets revealed the name of a protected witness in a Srebrenica genocide trial.
This post is also available in: Bosnian (Bosnian)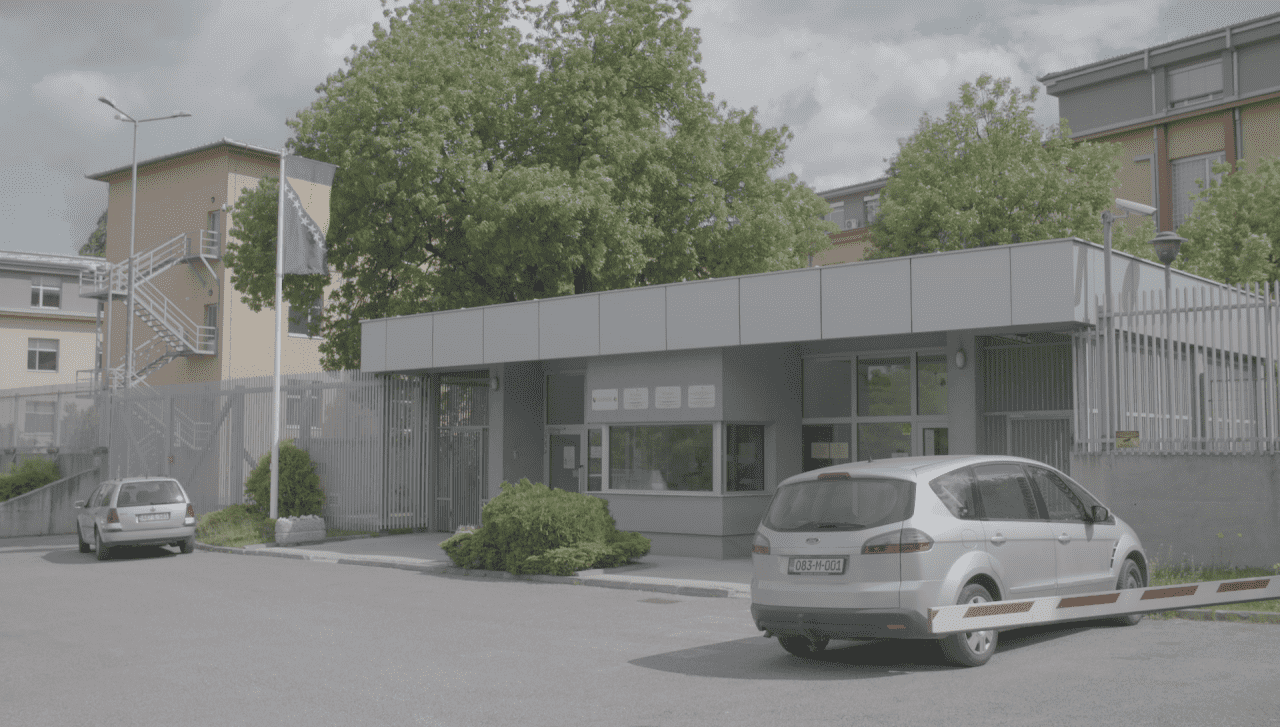 Bosnia's state court. Photo: BIRN BiH
Bosnia's state court and prosecution said they will take launch criminal proceedings against media outlets that revealed the identity of a protected witness who testified at a Srebrenica genocide trial.
The website of Radio Television Republika Srpska, RTRS, the public broadcaster in Bosnia's Serb-dominated entity, and several other websites published articles that mentioned the witness's name, which is a criminal offence in Bosnia and Herzegovina.
"We have initiated, jointly with the prosecution, a procedure to further protect the witness and launch criminal proceedings against those who disclosed the protected witness' identity," said state court judge Minka Kreho.
RTRS declined to comment to BIRN about why it published the protected witness's identity.
After BIRN's enquiry, it took down part of the offending article from its site, saying that people had recognised the witness. 
The witness was testifying at the trial of former Bosnian Serb police officers in case Miodrag Josipovic et al. for alleged involvement in the genocide of Bosniaks from Srebrenica in July 1995.
In his testimony, the protected witness said that in 1996, Radovan Viskovic, who is now prime minister of Republika Srpska, offered him money to dig up a mass grave in the town of Milici.
After the state prosecution confirmed last week that it is working on a case connected to Viskovic, several media outlets published articles mentioning the alleged name of the protected witness.
The OSCE Mission to Bosnia and Herzegovina condemned the publication of the protected witness's identity, saying it was "a severe violation of one of the fundamental tenets of a functioning justice system".
"Without the testimonies of key witnesses, justice cannot be done. Insensitive trials like war crimes proceedings, some witnesses are considered especially vulnerable and must be protected by the authorities to ensure their security and the integrity of their testimony," the OSCE mission told BIRN.
Under Bosnian law, people convicted of disclosing the identity of a protected witness can be sentenced to between six months and five years in prison.
In 2011, the state court gave six-month suspended sentences to Krunoslav Malenica and Eset Muracevic, an editor and journalist at Bum magazine, for disclosing a protected witness's identity.