The latest report in BIRN's Forgotten Victims series examines how no one has ever been brought to justice for a mortar attack on a playground in Vitez during the Bosnian war in June 1993 which maimed and killed children as they played.
This post is also available in: Bosnian
Around 15 children were playing there that evening, as far as he can recall. But everything stopped when a shell hit the playground at around 9.45pm.
Five children were killed instantly, three died in hospital and six more were injured.
"All of a sudden, I could not move my legs. I raised my head, but everything was red in front of my eyes," Garic recalled. He said he thought he had gone blind, but then he wiped his eyes and could see bodies around him.
"My mum arrived first, she saw my brother who was torn into pieces, just like most of the other children," he said.
His 12-year-old brother Milan died at the playground, while he and his 18-year-old sister Sanja were transferred to a church in nearby Nova Bila which served as a hospital during the localised armed conflict in central Bosnia between the Bosniak-led Bosnian Army and the Croatian Defence Council, the Bosnian Croat wartime force.
About ten days later, they were evacuated to Split in Croatia. Garic recovered from severe injuries, although he is still disabled, but his sister Sanja died at the hospital in Split.
No one has been yet prosecuted for the killings of his sister and the other children in the Podgradina neighbourhood of Vitez.
The veterans' legal aid office at the Croatian National Assembly, an umbrella organisation of Bosnian Croat political parties, claims that a crime report was originally filed in 1996, accusing several Bosnian Army soldiers.
"The criminal report was filed on May 27, 1996. A request to undertake an investigation into eight suspects was filed on June 27, 1996. The Cantonal Prosecution in Travnik should be aware of that," said Zvonko Vidovic, the head of the analytical department at the veterans' legal aid office.
The Central Bosnia Cantonal Prosecution said the case was transferred to the state prosecution, which confirmed it has an open case, but cannot offer any more information.
"The case is being worked on," said state prosecution spokesman Boris Grubesic.
Garic said that the State Investigation and Protection Agency has invited him for interviews about the case several times, but added that he has a feeling that the investigators have no information whatsoever.
"Children always gathered at that place. Everyone knew about that playground, so it could not have been a random shell or a shell fired towards the front line which missed its target," he insisted.
"The shell came from the direction of [the villages of] Grbavica, Bukve or Preocica. Basically, from positions in that area [where Bosnian Army troops were deployed]," he said.
He expressed deep frustration at the apparent lack of progress in the case.
"What else can we do? Maybe have enormous wealth and then, as the families, bring a private suit and start shedding light on this crime," he said sarcastically.
'There were body parts in a tree'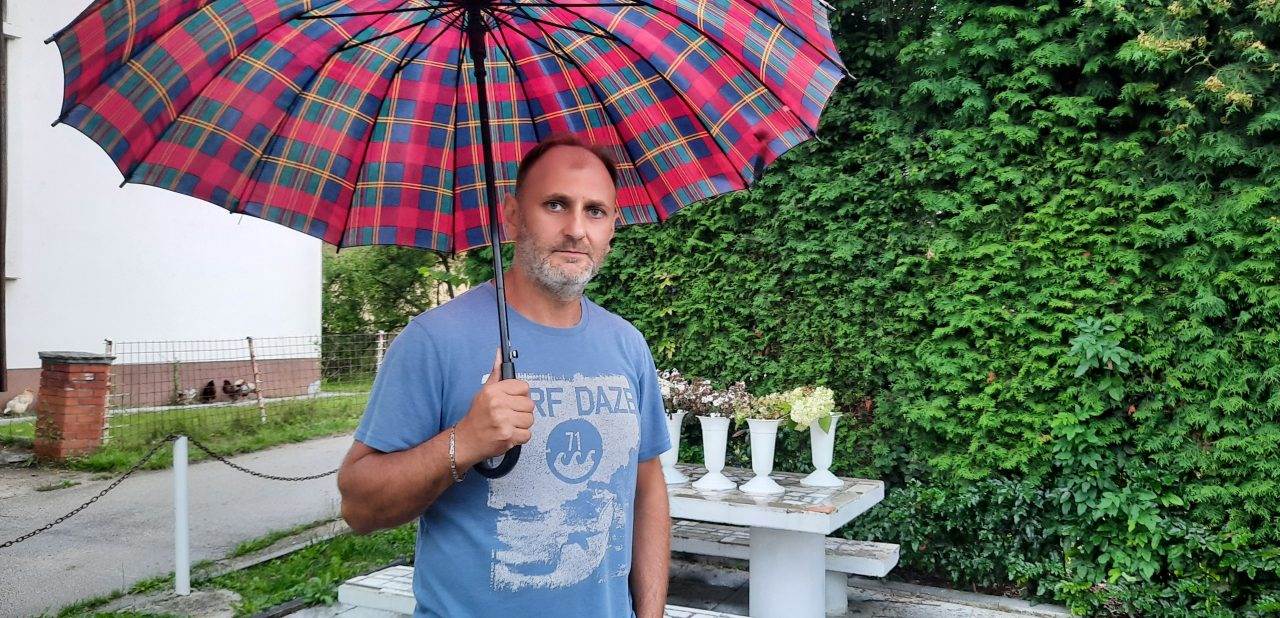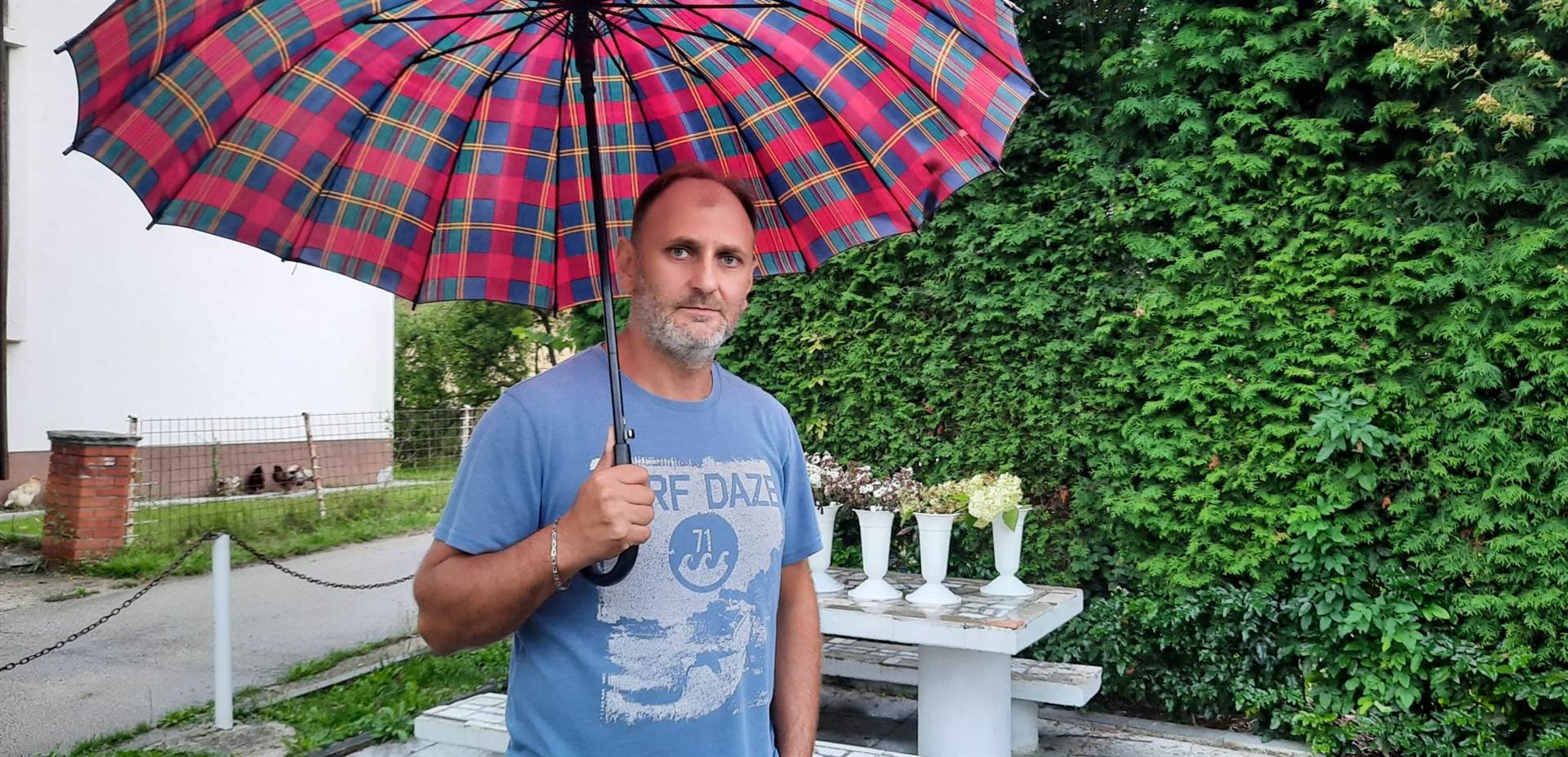 Ivan Garić who survived the shelling of the playground. Photo: BIRN.
Ivan Garic's parents, Mira and Milko Garic, said that June 10, 1993 was one of the most peaceful days in Vitez since the beginning of the armed conflict between the Bosnian Army and the Croatian Defence Council.
In Vitez, which was partly controlled by the Bosnian Army and partly by the Croatian Defence Council, the children's playground was considered a safe zone because it was surrounded by houses and out of snipers' sight lines.
"It was really quiet, no occasional fire. The children went out to play because there was no shelling… I came back from work at Princip [a local factory] and sat at the table in front of our house. My daughter Sanja was baking bread and she said: 'I am going to play with the children for a bit.' And then the first shell exploded," Milko Garic recalled.
That first shell fell into the municipal swimming pool, but the second hit the playground.
"We could see smoke and chaos. I remember well, Ivan was wounded, our daughter Sanja was wounded, and Milan got killed, torn into pieces," he said.
In December 1998, Mira Garic testified about the attack during the Hague Tribunal's trial of Croatian Defence Council commander Tihomir Blaskic, listing the injuries to each of the children.
"One was missing a part of his head, another one his arm… There were body parts on an oak tree, so our neighbour climbed up and took them down. It was horrific," she said.
"I think I would not like to know the name of the person who fired the shell, but somebody should answer for that," she added.
The children were buried before dawn, just a few hours after they were killed. Between 2am and 3am on June 11, 1993, Vlado Ramljak buried his 15-year-old son Dragan.
"The funeral had to be organised that way. There was a war, we could not do it differently," Ramljak said.
He too has spoken to State Investigation and Protection Agency investigators, but like the other victims' relatives, he is losing hope of seeing justice done now that 27 years have passed.
"I wish someone on the Bosniak side would grow a conscience and say who did this. As far as I know, no one has grown a conscience so far."
Commanders deny knowing about attack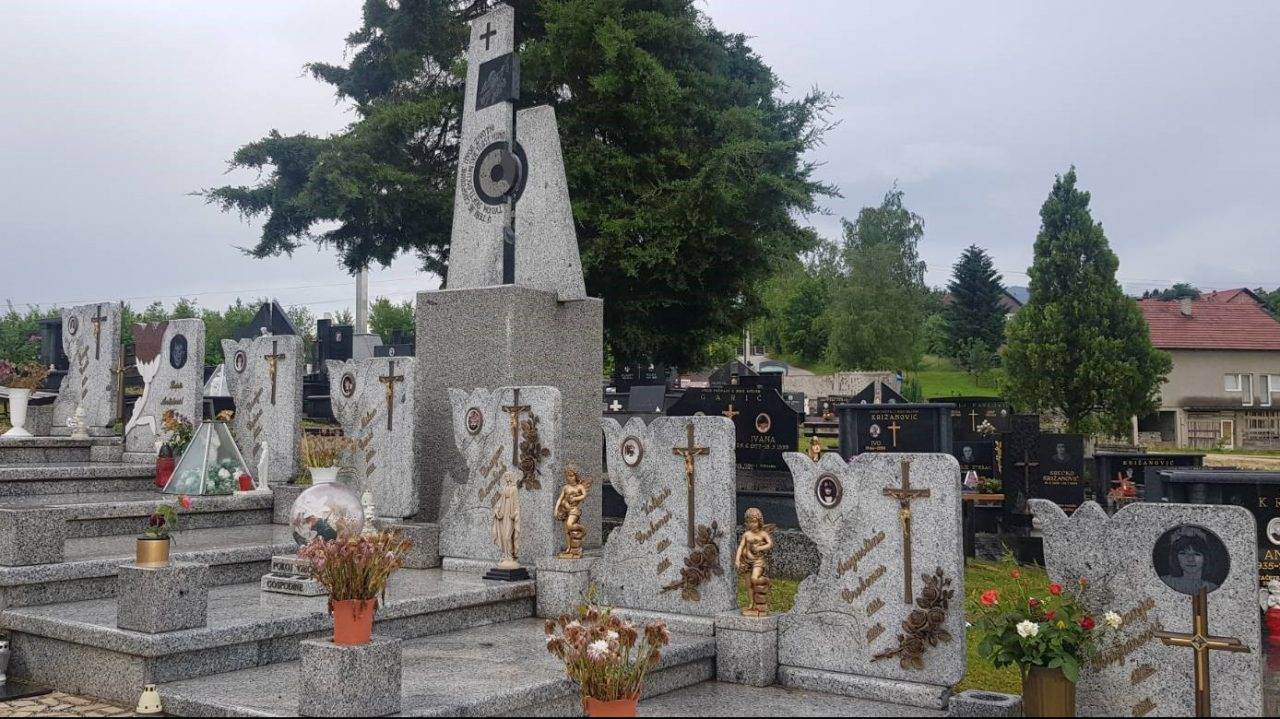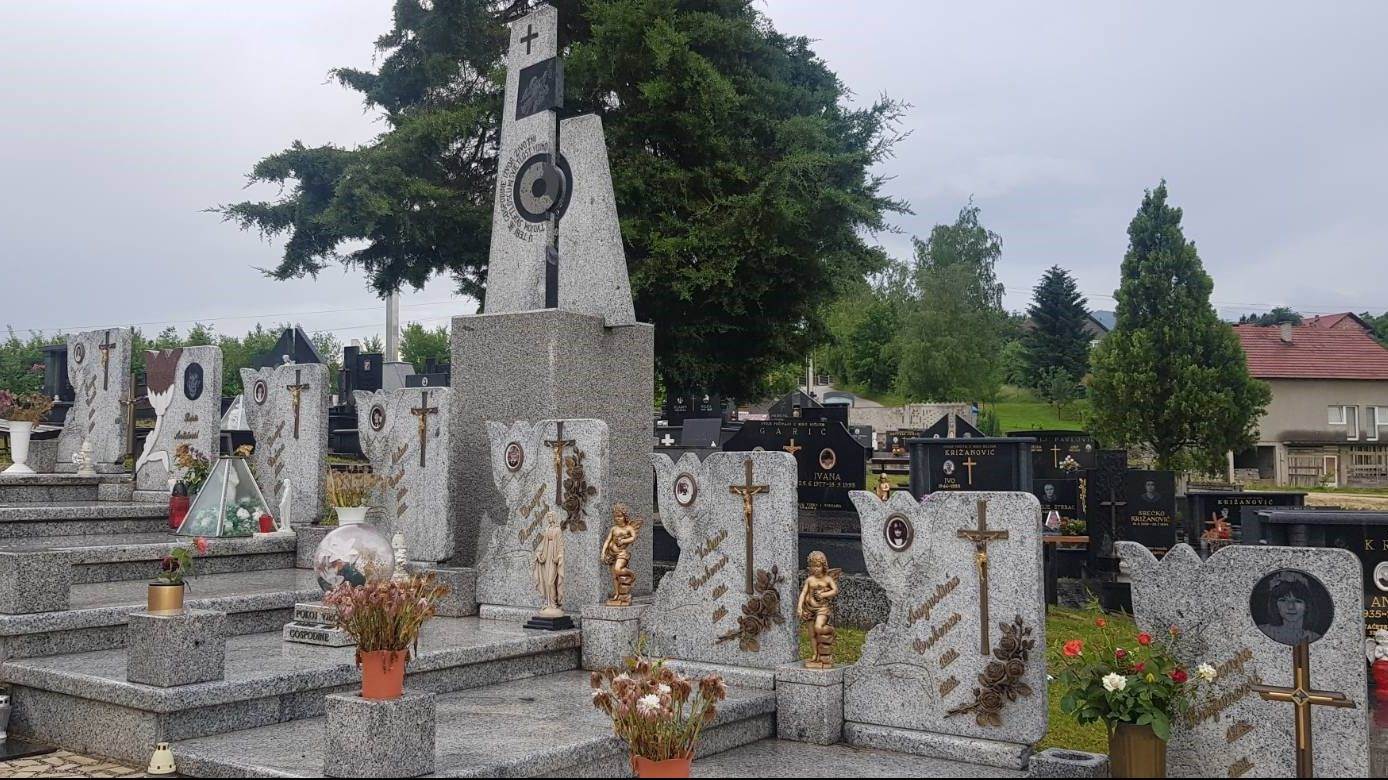 The graves of the child victims. Photo: BIRN.

The killings at the children's playground in Vitez have not been covered by any indictments or trials held at Bosnian courts or at the Hague Tribunal, even the trial of Enver Hadzihasanovic, former commander of the Third Corps of the Bosnian Army, whose zone of responsibility included central Bosnia.
In 2008, the Hague Tribunal sentenced Hadzihasanovic to three and-a-half years in prison for crimes against Croats and Serbs in central Bosnia.
In the Third Corps' command's war log for the period between May 16 and July 28, 1993, which was used as evidence at the trial of Hadzihasanovic, the municipality of Vitez was marked as the zone of responsibility of the 325th Mountain Brigade, although other Bosnian Army units undertook occasional operations in the area. The log does not mention the shelling of the playground on June 10, 1993.
Mensud Kelestura, who was the commander of the 325th Mountain Brigade at the time the playground was attacked, told BIRN that he did not remember the shelling.
"Believe me, I cannot give you any information. I do not remember those events, they happened a long time ago," Kelestura said.
The attack on the playground in Vitez is mentioned in a book entitled 'War in Central Bosnia 1992-1994', written by Amir Kliko, a research associate with the Institute for Research of Crimes against Humanity and International Law at Sarajevo University.
In June this year, Kliko published an article about the killing of the children. Citing a witness's statement that he obtained during his research, he wrote that "the Bosnian Army fired one or two 120mm mortar shells from the direction of Poculica [in the Vitez municipality], killing the children".
Kliko claimed that Bosnian Army troops asked their headquarters to use artillery to attack Croatian Defence Council positions in Vitez which were being used to shell Bosnian Army soliders and civilians in nearby Stari Vitez.
"They asked [Bosnian Army headquarters] to silence the heavy weapons that were shelling hard that day," Kliko said.
Safet Sivro was battalion commander with the Bosnian Army's 325th Mountain Brigade, which was stationed in Poculica, but said he was not there on the day the playground was shelled because he had been redeployed elsewhere.
"I do not even know who had that mortar. While I was there, we had a 60mm one, but this was outside its range," Sivro told BIRN.
Twenty-seven years have now passed and no one has been charged, let alone convicted, of killing the children.
"No one has even remembered to symbolically name a street after the killed children," said Ivan Garic.
But the parents still remember, and they gather each year to lay flowers and light candles at the playground, where the bench and the basketball hoop still remain, and a monument recalls the horror of that day in June 1993.