Public broadcaster Radio Television Republika Srpska has republished stories from the anonymously-run InfoSrpska website at least 91 times over the past two years - spreading information that fact-checkers have labelled biased, false or misleading.
This post is also available in: Bosnian (Bosnian)
The website, whose ownership is unclear and editors unnamed, said that congresswoman Johnson has been "a Bosnian lobbyist belonging to the Congressional Caucus on Bosnia for many years" and was "well rewarded" for the Srebrenica resolution initiative "by the Bosniak American Advisory Council in Washington", a lobbying group.
In the same article, the website also mentioned Donald Trump's rival candidate at the upcoming US presidential elections, Joe Biden, who once promised he would "continue to demand that justice is done for the victims in Srebrenica" and said that "all those who carried out war crimes in Bosnia must be held accountable".
"To deny these crimes is a moral offence that insults our highest values and demeans the gravity of what took place," Biden wrote. The site described Johnson's resolution as "an attack on Serbs", but also as a support for Biden, who it alleged was "known for his anti-Serb stance".
"That is why our source in the US claims that all Serbs will give their votes to Donald Trump at the upcoming presidential elections in the USA and will submit a request to the American Congress to remove Ms Eddie Bernice Johnson's resolution from the [legislative] procedure," InfoSrpska wrote.
Information from the InfoSrpska article was quickly republished by Republika Srpska's official news agency SRNA and public broadcaster Radio-Television Republika Srpska, RTRS, without being changed much.
The fact-checking platform Raskrinkavanje has repeatedly analysed the close triangular relationship between InfoSrpska, SRNA and RTRS.
Tijana Cvjeticanin, a member of the editorial board of Raskrinkavanje, argued that "the anonymous website was created to serve as a source of disinformation and thereby clear mainstream media of responsibility for it, because they will convey the disinformation, but will not be its 'creator'".
"We have observed situations in which disinformation containing elements of defamation first appears on InfoSrpska, which is totally anonymous, making it complicated to potentially determine responsibility for the defamation, and then being published just a few minutes later by both RTRS and SRNA," said Cvjeticanin.
"As the website is anonymous, there is no way of proving any of this, but on the basis of work of Raskrinkavanje and the functioning of the InfoSrpska-SRNA-RTRS 'chain' which we have observed, there are strong indications that InfoSrpska is managed by people who either work with RTRS or the SRNA agency, or that the editorial policy of all of them is 'orchestrated' by the same actor," she added.
Certain individuals who have been criticised by InfoSrpska, and then also by the SRNA agency and RTRS, as well as many other media outlets, such as war veteran and protester Samir Sadikovic from Bugojno, feel that their security has been threatened.
Because of his support for the 'Justice for David' protests, a series of demonstrations in Republika Srpska alleging a police cover-up after a young man's suspicious death, the three outlets labelled Sadikovic "notorious", a "Serb executioner", and one of the "veterans who killed innocent Serb children, women, elderly people".
They claimed that Sadikovic was "commander of the 4th Battalion with the Bugojno Brigade of the Bosnian Army", and alleged that, together with other individuals who they described as "hardened Serb killers and snipers", Sadikovic was "probably getting ready for a much more radical scenario".
But in a telephone interview with BIRN, Sadikovic said that "the [4th] battalion never even existed in Bugojno". He said he wanted to take the matter to court but he did not manage to find a legal representative in Bugojno or Banja Luka, Republika Srpska's main city. He said he still feels uncomfortable "going to Banja Luka" because of the media reports about him.
"When they apprehend you, by the time you right the wrongs, you end up broken," he said, adding that the stories about him were "nothing but lies and fabrications".
InfoSrpska has not responded to a request for comment from BIRN.
The site does not contain a masthead or any information about its owners, editors or journalists, nor any contact details except an e-mail address, from which BIRN received a reply that the inbox was full.
Explaining why its articles are unsigned, InfoSrpska says in the site's 'About' section: "We will continue to conceal the identity of our collaborators who may be endangered in various ways due to the work they do."
Neither the SRNA agency nor RTRS have responded to BIRN's inquiries about how they check facts in articles that they take from other media outlets and why they often take content from an anonymous website.
Two-way disinformation flow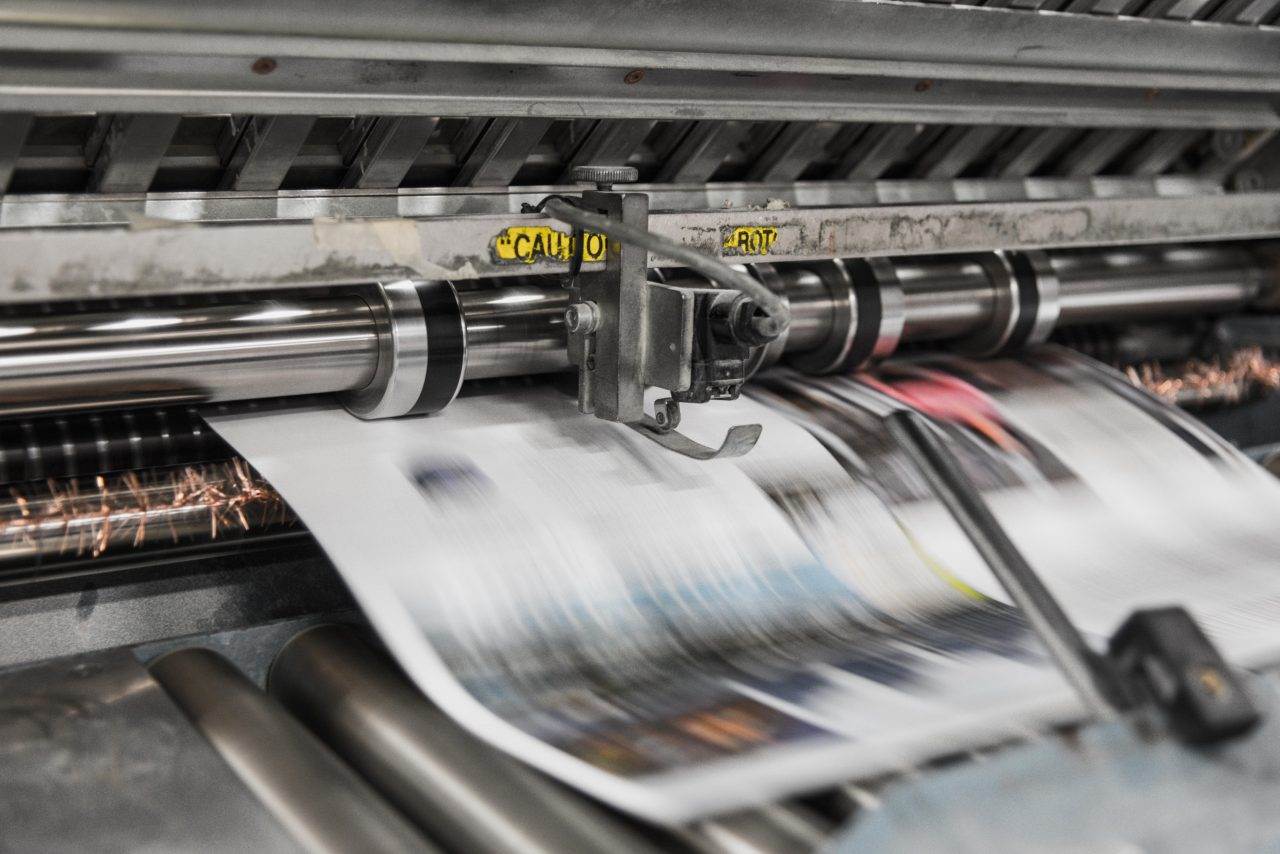 Illustration: Unsplash.com
Disinformation does not only travel from anonymous websites and social networks toward mainstream media outlets but also the other way round. Raskrinkavanje's research claims that the Serbian-language arm of Russian state media outlet Sputnik "appears to be one of the key links between media outlets situated in Serbia and those in [the Bosnian Serb-dominated entity of] Republika Srpska".
Sputnik's content is republished by media outlets in both Serbia and Republika Srpska, while Sputnik republishes news from Serbian media. Raskrinkavanje alleged that most of Sputnik's articles are "disinformation", "clickbait", "fake news", "conspiracy theories" and "factual manipulations".
Research by the Atlantic Council of Montenegro NGO said that "Sputnik Serbia is the most popular Russian state media outlet in the Western Balkans, whose content is passed on by local media".
In a report for NATO's Strategic Communications Centre of Excellence entitled 'Russia's Strategic Interests and Tools of Influence in the Western Balkans', analyst Dimitar Bechev also pointed to Sputnik's impact outside Serbian borders, noting that its content was also republished by numerous radio stations, as well as newspapers and websites in Serbia
"For instance, during the 2018 Bosnian elections, Sputnik positioned itself as a mouthpiece for [Bosnian Serb political leader] Milorad Dodik and [his] SNSD [party]," Bechev wrote.
The European Union's EUvsDisinfo website, which aims to respond to alleged Russian disinformation, has accused Sputnik of spreading fake news, conspiracy theories and propaganda.
Tihomira Doncheva, author of a piece of analysis for NATO's Strategic Communications Centre of Excellence entitled 'Tracking Russia's Narratives in the Western Balkan Media', also addressed the operations of Moscow-funded media, establishing that Serbia's Tanjug news agency very often quoted Sputnik.
In a report for the German Marshall Fund of the United States entitled 'Russian Narrative Proxies in the Western Balkans', analyst Asya Metodieva wrote that SRNA news agency "borrows Sputnik's reports and presents them as original ones, and when other news websites re-publish the same information they quote SRNA and not Sputnik as a source".
"Anti-West and pro-Russia narratives are popular […] on the websites InfoSrpska, Krajina, Govori Srbija, Glas Srpske, Nezavisne, Srbija Danas," Metodieva wrote, adding that such narratives were also popular on other websites whose ownership and sources of funding remain unclear.
Anonymous sites 'don't have huge political power'
Anonymously-run sites are a platform for attacking political enemies, but even if mainstream media republishes their stories, they "still do not have huge political power or some huge political impact which could have a decisive role in election results", argued Vuk Vucetic, an academic at the Faculty of Philosophy at the University of Eastern Sarajevo.
He said that he finds it hard to imagine that "someone would change their political beliefs due to the activities of fake websites".
"Even if someone was exposed on a daily basis to content presenting their political favourites in a negative light, that would just strengthen the existing stance, while such media outlets would be labelled as hostile," Vucetic said.
He said that a bigger problem is mainstream media that have a "clearly-expressed supportive approach towards specific political forces and which still have a stronger impact on public opinion than fake websites".
"Mainstream media are often a source of fake content, but so are politicians who, in their own interest, sometimes pass off fake content in their statements, exaggerate, accuse, spin and so on, thus contributing to a spiral of contamination of the public arena," Vucetic said.
Republika Srpska's Interior Minister Dragan Lukac and the dean at the Security and Protection Faculty of the Independent University in Banja Luka, Slobodan Zupljanin, appeared on Alternativna TV recently and incorrectly said that almost all the terrorist attacks that have happened in the world in recent years have been connected with Bosnia.
SRNA reported their claims without much questioning, and the news was taken up by many other media outlets, including Glas Srpske, Nezavisne, Mondo and some anonymously-run websites. However, the Istinomjer fact-checking site said the claim was untrue.
Citing annual reports by Europol on terrorism in Europe, Istinomjer said that Bosnia and Herzegovina is mainly mentioned in the context of fighters going to foreign battlefronts, mostly in the Middle East, but not in relation to organising and committing terrorist attacks in Europe and elsewhere in the world. Other sources did not confirm Lukac's and Zupljanin's allegations either, Istinomjer insisted.
Commenting on Lukac's statement, Vlado Azinovic, a professor at the Department for Security and Peace Studies at the Faculty of Political Sciences in Sarajevo, who teaches courses entitled 'Terrorism and Political Violence' and 'Understanding the Concepts of Terrorism' among other subjects, said that Bosnia was associated with terrorism around the world but not in the way that Lukac suggested.
"The terrorist in Christchurch in New Zealand, who killed 51 unarmed people in two mosques on March 15, 2019, motivated himself on the way to his destination by listening to the song '[Radovan] Karadzic, lead your Serbs' in his car (an played it on a live stream)," Azinovic wrote on Twitter.
Cvjeticanin said meanwhile that there is "not much content published on anonymous websites which you don't hear from people holding high-level positions in this state, and from their parties and the mainstream media they control". She argued that this is "much more dangerous than anything an anonymous website can do individually".
"On the other hand, [such sites'] cumulative effect on society has to be devastating, because they reach out to a huge number of people, to whom they serve up information 'garbage' of all sorts, not just political, every day," she said.
Dangerous dissemination of nationalism and lies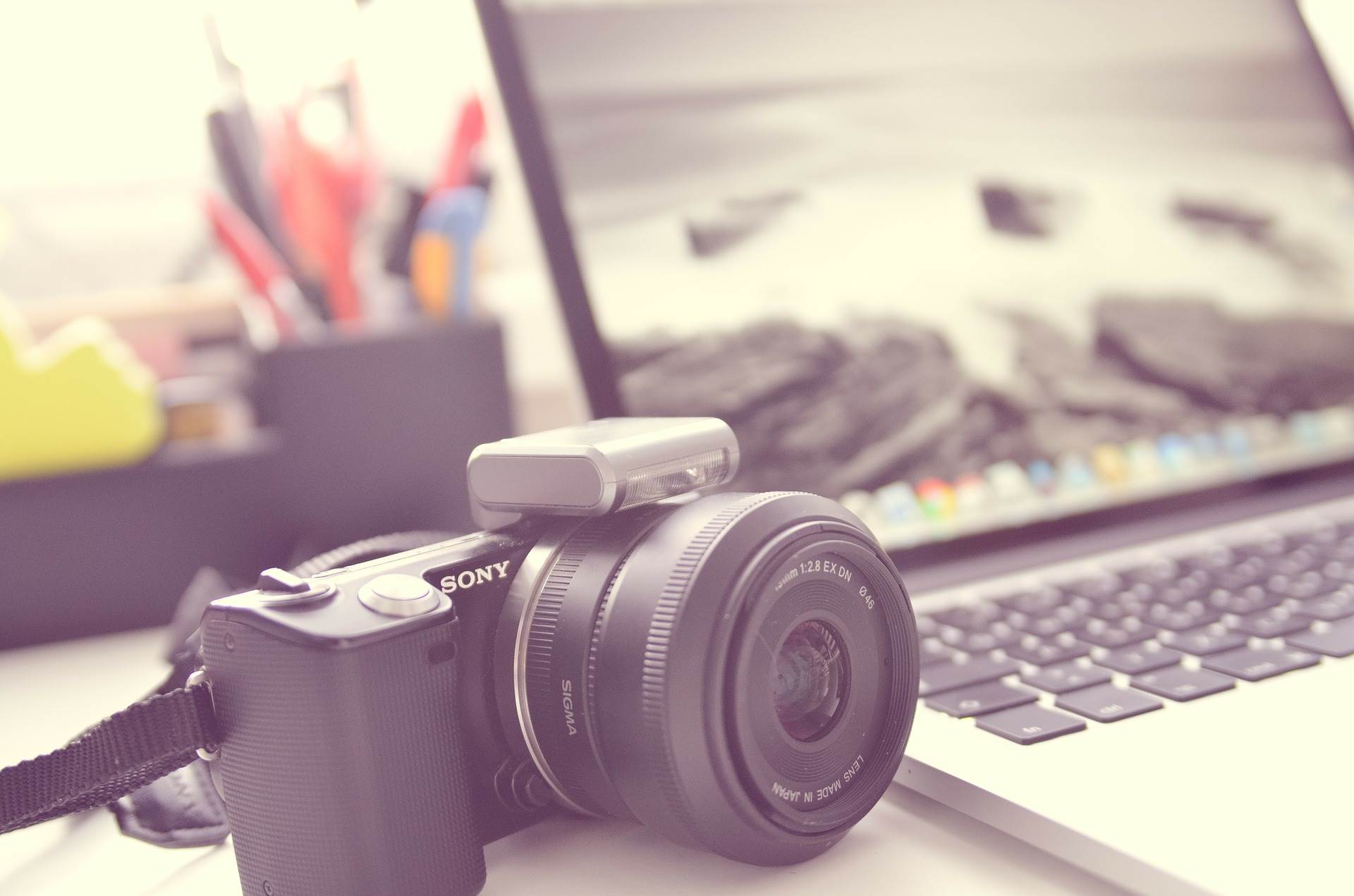 Illustration. Photo: Pixabay
"Nationalism and lies have been the principal content of Bosnian public life for more than three decades," said Tihomir Loza, director of the Southeast European Network for Professionalisation of Media (SEENPM).
"There has been a crisis of governance and political instability for decades, so I am no longer sure that this is about a crisis and instability; we probably need better terminology. But it is possible that the current methods of spreading nationalism and lies, including through anonymous websites, are more dangerous than those that were used before," Loza said.
He said that it seems that the motives for producing and distributing disinformation, anonymously or not, are usually associated with interest groups who want to compromise opponents or to "satisfy the electorate's hunger for new and increasingly ridiculous nationalist articles – articles that the readership does not fully believe, but can no longer do without because nationalism and lies have become a part of its identity".
He said he thinks that "anonymous websites surely deteriorate the existing information confusion, thus restricting the freedom of speech", but suggested that "they are not a new, decisive factor in society".
"This is a new tool in the hands of known actors, with known motives, who always seem to cling to the need to sustain the current situation," Loza said.
It is not only hard to find out who is behind anonymously-run websites, and who their owners, editors are journalists are, but also to ascertain exactly how many there are, are their numbers are growing.
To register such a site requires personal identification documents and around 50 euros. Vucetic said that more of them appear "at the time of pre-election campaigns, during which so-called local information websites attempt to get more political points for their political patrons".
He notes that, even when reporting on behalf of these 'patrons', "they often publish semi-accurate information, clickbait headings and accusations".
An example of this style was an unsigned article published on the InfoSrpska website, eventually ended up being reported in mainstream media. The article criticised BN Television and the Bijeljina TV station for "being a journal of Sarajevo politics with an address in Republika Srpska" and carrying out a daily campaign against the entity's authorities. It also criticised Bijeljina TV's owner and the selection of news on its website.
The article accused Bosnian presidency member Zeljko Komsic of telling an "appalling lie" in an interview he gave to Hayat TV, voiced support for Milorad Dodik, and criticised the Bosnian Serb opposition, which it alleged was "in an anti-Republika Srpska coalition with Sarajevo politicians".
The information in the article was rapidly republished by the SRNA agency, with minor corrections, and then also by Radio Television of Republika Srpska. RTRS quoted SRNA as its source, while SRNA quoted InfoSrpska.
According to Cvjeticanin, an additional problem arises when "a complete fabrication or a piece of clear political propaganda appears on the public broadcasting service".
This leads to the conclusion that the public broadcaster's editorial policy "has already been largely usurped by the [Republika Srpska] authorities" and means that "it is de facto no longer a public service, but a party service", he added.
"The only way to stop the spreading of disinformation by such sources would be to completely depoliticise them – in other words, to establish genuine, strong mechanisms for enabling and sustaining the political independence of the editorial team; which is, of course, easier said than done," Cvjeticanin said.
'Hit them in the pocket'
Loza said he thinks that making legally regulating online media, creating registry sites and increasing the transparency of ownership and editorial structure while taking into account media freedom, could be a solution that works.
"In the long term, raising the media literacy of the population is the only way ahead. A number of actors, including the media and education sectors, civil society, regulators and self-regulators, should take part in that… There has been a growing awareness of the need for joint action among them over the past years, which is good, but in order to take some big steps forward, we need political will, meaning that the legislative and executive powers in Bosnia should join those efforts," Loza said.
But questions remain about whether it is possible to stall the distribution of content which can be described as fake news.
Loza argued that such a formula does not exist. He said that "it is impossible to eliminate false information, but it is possible to push it to the margins and make it meaningless to a significant degree".
Jaroslav Valuch, the head of the media literacy and fact-checking programmes at Transitions in Prague, argued that such sites' finances should be targeted.
"Hit them in the pocket," Valuch said.
This, he explained, would "break the system of advertising revenue for those who generate profit from hate speech, rage and fake news".