Bosnian Croat War Criminal Pleads for Early Release
Bruno Stojic, former defence minister of the unrecognised Bosnian Croat wartime statelet of Herzeg-Bosna, is asking for early release because he will soon have served two-thirds of his 20-year sentence.
This post is also available in: Bosnian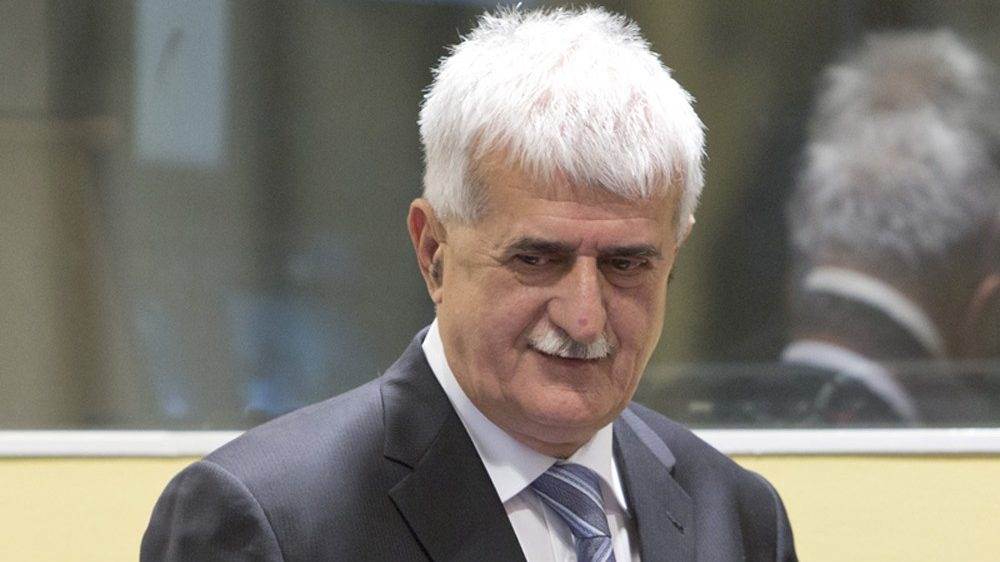 Bruno Stojic. Photo: MICT
Bruno Stojic, who was convicted of involvement in a joint criminal enterprise to create a greater Croatian state including part of Bosnia and Herzegovina during the 1990s war, has filed a request for early release to the Mechanism for International Criminal Tribunals in The Hague.
Stojic's defence lawyer Senka Nozica told BIRN that, according to the Hague Tribunal's rules, when a convict has served two-thirds of their sentence, they have the right to ask for early release.
"There are two conditions – the person needs to have served two thirds of their sentence and has to show that they are rehabilitated during their imprisonment term, which is decided upon by the court. Stojic will have served two-thirds in January," Nozica said.
She wrote in her request that a sense of guilt and responsibility for suffering of victims is affecting Stojic's mental health, and that "there is no risk of reoffending and his release poses no risk to the public".
"At all times prior, during and after the trial Stojic showed respect to all participants in the proceedings, including witnesses and victims. Moreover, Stojic showed remorse in various interventions in person and long before he was even thinking of filing an application like the present one," she added.
Stojic was one of six wartime Herzeg-Bosna political and military leaders who were found guilty in March 2017 of crimes against the Bosniak population in 1993 and 1994 and sentenced to a total of 111 years in prison.
They were convicted of participation in a joint criminal enterprise that involved expulsions, murders, unlawful detentions, inhumane treatment and destruction of property.
One of them, Slobodan Praljak, took poison in the courtroom when his verdict was being read out, and died shortly afterwards.