Bosnians Commemorate Wartime Mass Shootings at Koricani Cliffs
Mourners threw roses into a ravine at the Koricani Cliffs on Mount Vlasic in Bosnia and Herzegovina, where at least 200 Bosniak and Croat men were shot dead on August 21, 1992.
This post is also available in: Bosnian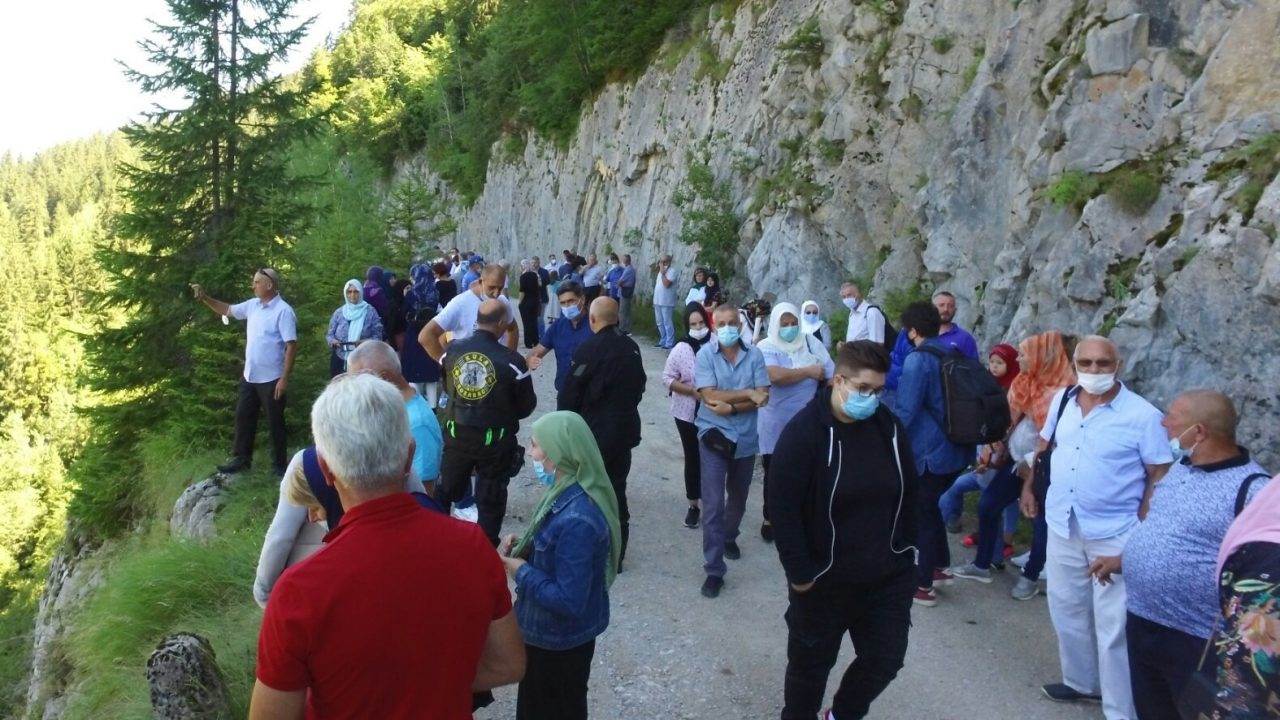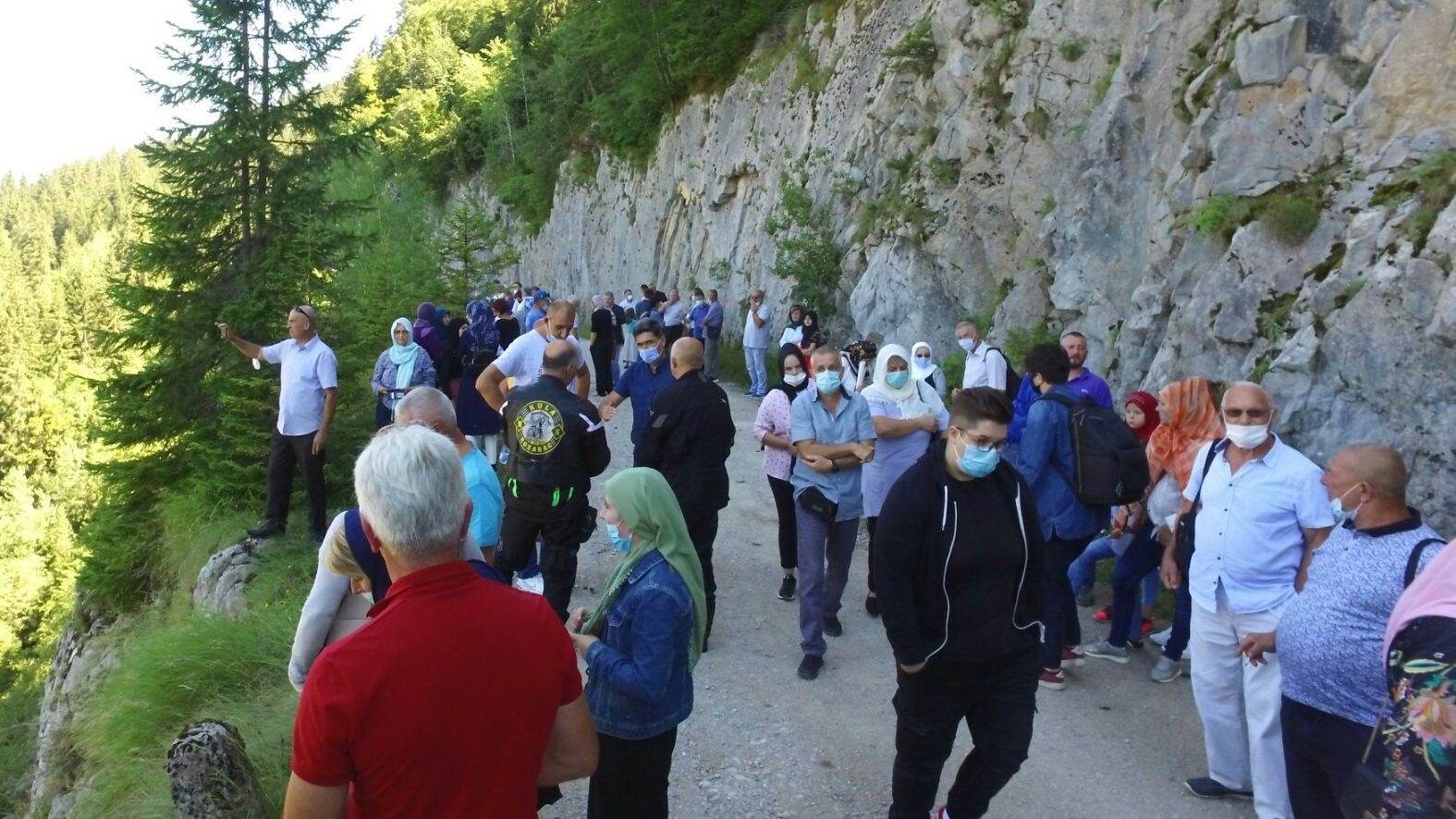 Commemoration at Koricani Cliffs. Izvor: BIRN BiH 
Victims' families and survivors on Friday marked the anniversary of the massacre 28 years ago by symbolically throwing roses into the ravine on Mount Vlasic where more than 200 Bosniaks and Croats were murdered by Bosnian Serb forces during the war.
According to numerous witnesses who testified at trials before domestic courts and at the Hague Tribunal, Bosnian Serb police officers from the Interventions Squad in nearby Prijedor brought the men, who had previously been held at detention camps in Prijedor, to the Koricani Cliffs.
Ordering them to kneel down, they shot them from behind, and then their bodies fell into the ravine, which is more than 300 metres deep.
Mirsad Duratovic, president of the Regional Union of Associations of Detainees from the Banja Luka region, said that court verdicts had established that "Koricani represented a testimony to the brutality of ethnic cleansing".
A total of six mass graves have been discovered so far in the Koricanske Stijene area, but some of the victims' remains have yet to be found. During the last exhumation in the area in 2017, a total of 135 people's remains were exhumed.
"Eleven people have been sentenced to a total of 200 years in prison for the murder of 224 detainees. Until we have found the mortal remains of all those killed at Koricanske Stijene, it is clear that the crimes are being hidden," Duratovic said.
"We shall not give up and we shall not get tired of searching for the perpetrators and accomplices, as well as the mortal remains. The missing persons are not just numbers," he added.
There have been several convictions for the killings so far. Darko Mrdja, a former member of a Bosnian Serb special police unit from Prijedor, admitted he was guilty of committing crimes at Koricani Cliffs and was sentenced to 17 years in prison by the Hague Tribunal.
Ten other former policemen from Prijedor have also been convicted by the Bosnian state court and given lengthy jail sentences.
Sasa Zecevic, Radoslav Knezevic and Marinko Ljepoja were given 23 years each, Zoran Babic got 22 years, Milorad Skrbic and Dusan Jankovic got 21 years each, and Zeljko Stojnic got 15 years.
The three others – Damir Ivankovic, Ljubisa Cetic and Gordan Djuric – signed guilt admission agreements. Ivankovic was given 14 years in prison, Ljubisa Cetic got 13 years and Gordan Djuric got eight years.