Only one person has ever been convicted of killing Serb civilians in the village of Sijekovac in March 1992 - one of the first crimes of the Bosnian war - and one potential suspect has just been elected a MP in neighbouring Croatia.
This post is also available in: Bosnian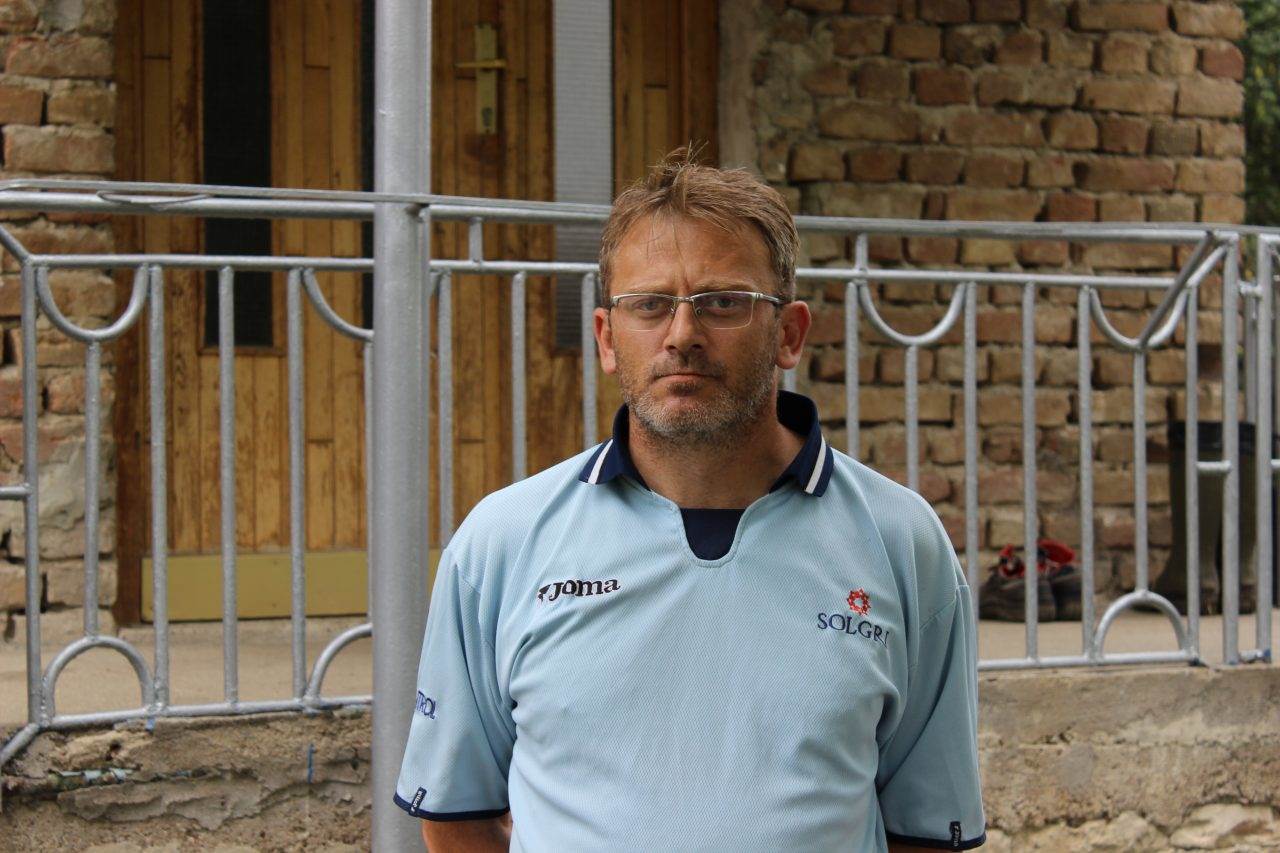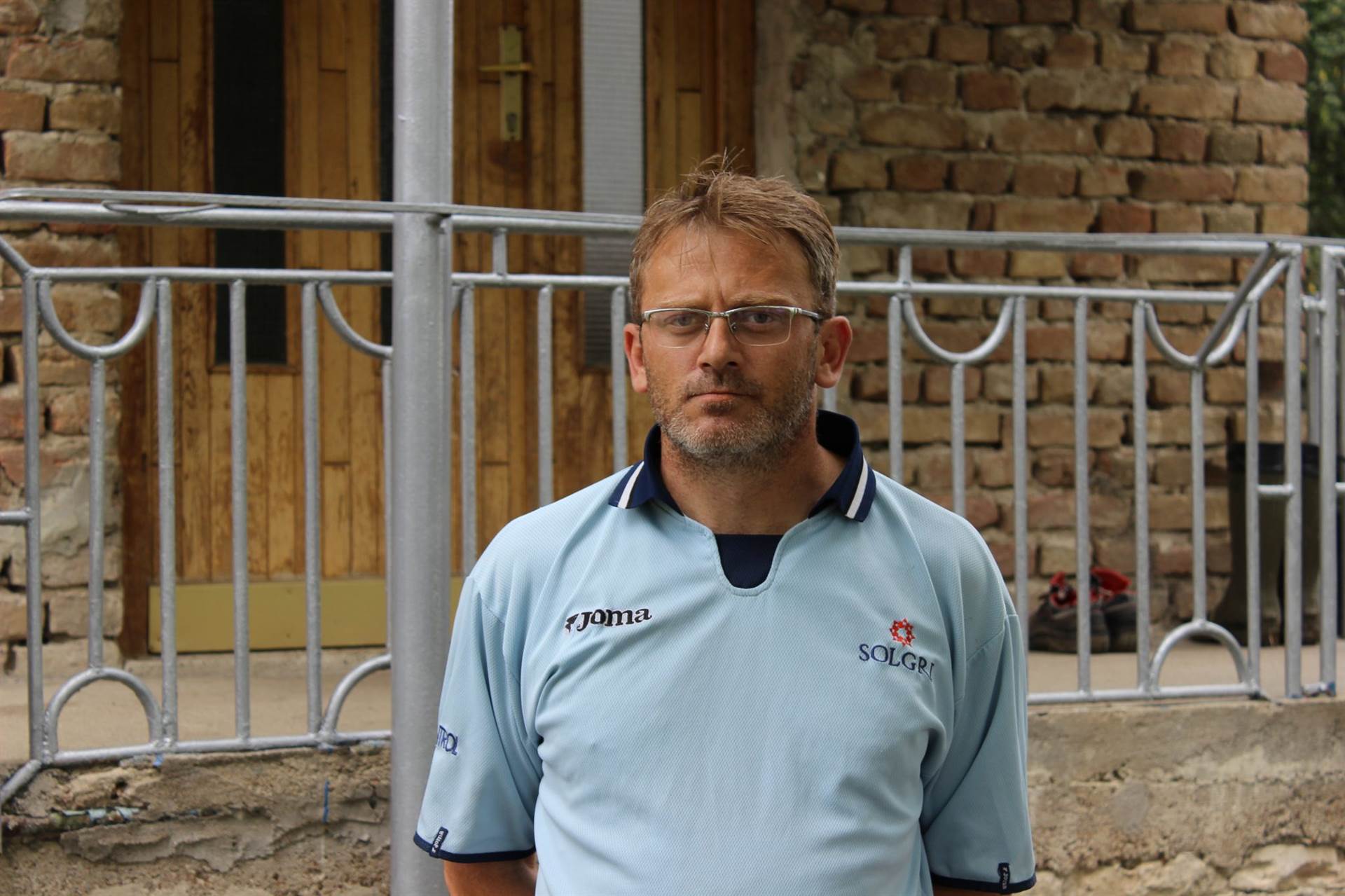 Sasa Milosevic, who survived the killings in 1992. Photo: Vladimir Susak/BIRN.
On that same day in Traktorska Street in Sijekovac, a village near the northern Bosnian town of Bosanski Brod, where Milosevic still lives, soldiers and members of paramilitary groups, some of which consisted of locals Croats and Bosniaks, killed his father Luka and two brothers, Zeljko and Dragan, who was 17. Zeljko's body has never been found.
"Members of a Croat-Muslim group, with the participation of military formations from Croatia, one of which numerous witnesses have identified as the HOS [Croatian Defence Forces]" attempted to take control over the ethnically-mixed village, according to a verdict handed down by the Bosnian state court that convicted a fighter called Zemir Kovacevic.
Kovacevic, a member of an armed group which later became the Interventions Squad of the Croatian Defence Council's 101st Bosanski Brod Brigade, was jailed for ten years for participating in the murders, mistreatment and looting of Serb civilians in Sijekovac.
According to allegations made by the Centre for the Investigation of War Crimes in Bosnia's Serb-dominated Republika Srpska entity, the attack on Sijekovac was conducted by regular Croatian Army forces, Croatian National Guard members and Croatian Defence Forces paramilitaries.
The Centre for the Investigation of War Crimes claims that, following the first attack on Sijekovac, in which nine civilians died, at least 11 more Serb residents were killed in a subsequent attack.
The Bosnian state court found that the initial attack on Sijekovac was preceded by a meeting of the local crisis committee, the wartime authority in the village, at which Serbs were ordered to hand over their weapons.
After that, large groups of uniformed people began gathering and Serbs were urged via megaphones to surrender. The attack on Serb-populated areas then began after 4pm.
Sasa Milosevic still remembers the details clearly. "All of a sudden, the shooting started. I went to my neighbour's basement together with my mother and younger brother. My elder brother and father stayed in our yard. The shooting lasted half an hour. Shells were falling," Milosevic recalled.
The court found that 19 civilians, including five children, hid from the shooting in the basement of the Zecevic family's house.
Neighbours who were Croatian Army soldiers then came to remove them from their hiding place, Milosevic said: "They cursed us, they told us all sort of things. They pushed us and kicked us. They pushed us down to the ground. My mother kept me in her arms."
Three sons and a husband killed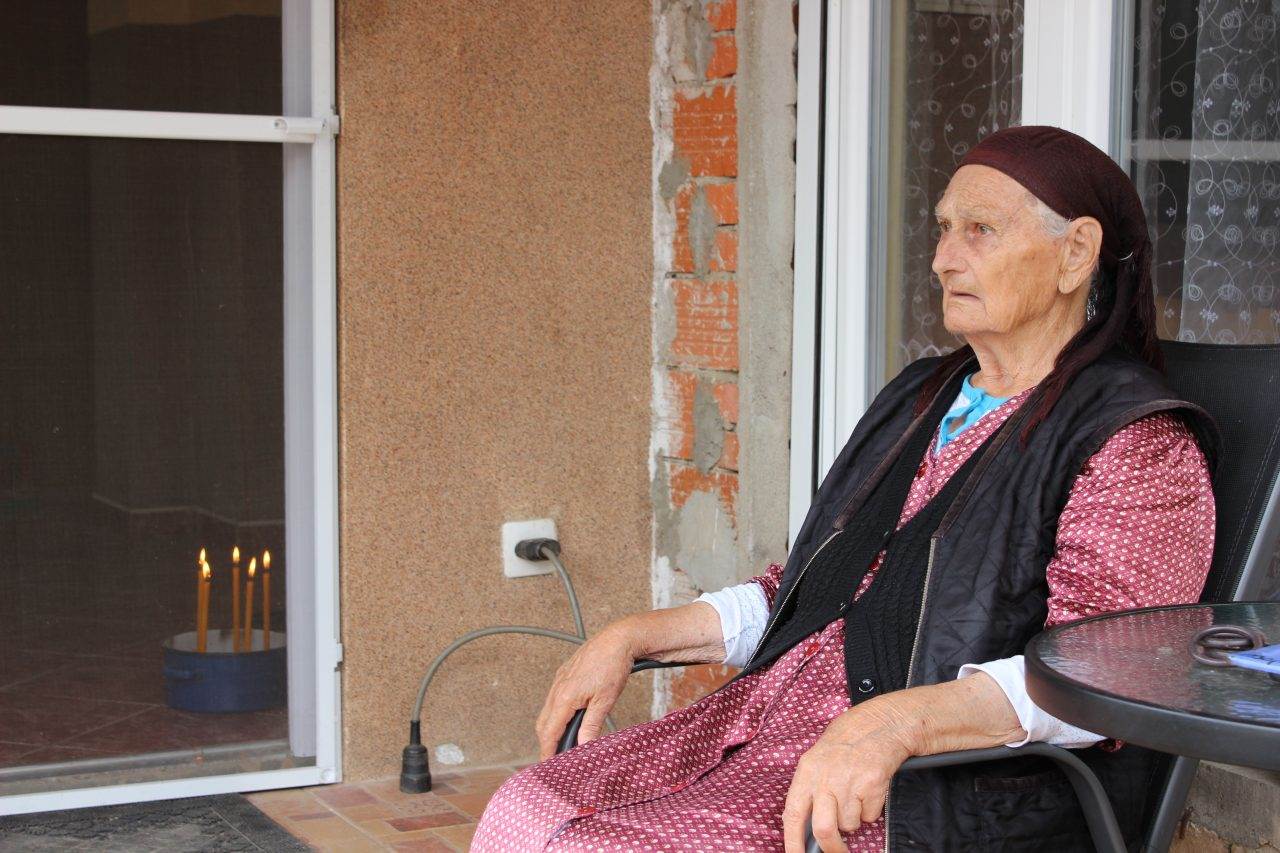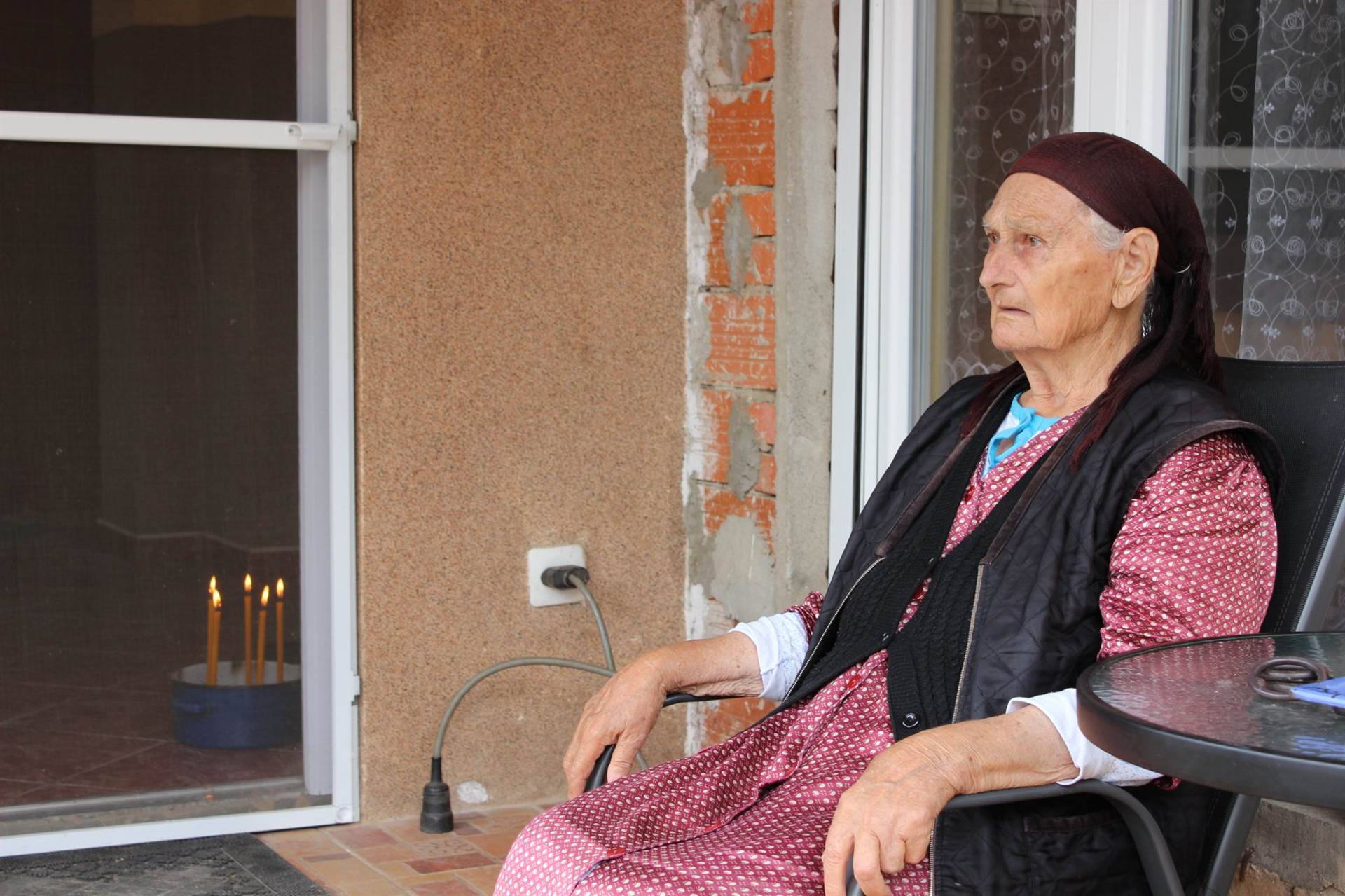 Milja Zecevic. Photo: Vladimir Susak/BIRN.

As well as the beatings and intimidation, the ten-year-old boy also saw Zemir Kovacevic killing a disabled man, Petar Zecevic, and a pensioner, Jovo Zecevic. "The man was over 70 years old. [Kovacevic] approached him and cursed him… He then put a pistol on his head and killed Jovo Zecevic," Milosevic said.
Jovo Zecevic was Milja Zecevic's husband. Three of her four sons were also killed that day – Petar, Milan and Vaso.
"[Milan] was shouting: 'Do not harm my wife and children.' They chased [his wife Jelica] like a dog," recalled Zecevic, who is now 90 years old.
"They killed Vaso right here at the house door with a volley of bullets. And they killed Petar over there where the fence is. They killed my Jovo in my arms."
On the same day, several local Serbs' houses were torched and around 30 civilians, mostly women and children, were detained and physically and psychologically abused, the state court found in the Zemir Kovacevic trial.
The murders committed in March 1992 by Kovacevic and other unidentified members of the armed group were also witnessed by 81-year-old Ljubica Sedlic, who was hiding with her husband Novak about 50 metres away in her garden.
Then, the following month, the fighters returned to Sijekovac. Sedlic fled but her husband stayed.
"[The house] was locked, but they kicked the door open and entered. They poured gasoline over him and set him on fire in the bathtub," she recalled.
"I ran to try and help him, but they kicked me and told me: 'You'll end up the same as your husband.'"
Potential suspect elected to Croatian parliament
Sedlic said she recognised one of the fighters who came to her home – a man called Nijaz Causevic, a member of the Croatian Defence Council 101st Brigade's Interventions Squad.
At the trial of Kovacevic, Causevic's name was mentioned several times. He was said to be the man whose voice was recognised using a megaphone to urge Serbs to surrender. Several witnesses also saw Causevic with Zemir Kovacevic during the robbery of Serb households in Sijekovac and other villages. One of the witnesses who was expelled from his house together with his family during the first attack on Sijekovac on March 26 said Causevic was at the scene at the time.
The verdict in the Kovacevic trial said that the group led by Causevic, with the participation of Kovacevic and others, together with Croatian Defence Council members led by a fighter called Ante Prkacin from Slavonski Brod, participated in mistreating and killing people and destroying Serbs' property.
In 2011, the District Public Prosecution in the city of Doboj filed an indictment accusing Causevic of committing a war crime against the civilian population in Sijekovac.
The indictment accused Causevic of "participating in the unlawful search of houses, confiscation of property, unlawful arrests and detention of civilians, as well as escorting them to a prison/detention camp, which resulted in severe physical suffering, mental anguish and bodily injuries to the detainees".
It also accused him of participating in the murder of at least one civilian.
Causevic has denied having any role in the crimes in Sijekovac. As several Croatian media outlets have reported, he now lives in Croatia. He could not be contacted for a comment for this article.
The District Public Prosecution in Doboj said it has made the evidence available to the Croatian State Attorney's Office. However, the State Attorney's Office did not respond to BIRN's request for a comment on whether it is taking any action in the case.
Marko Grabovac, the head of the Association for the Search for Captured Soldiers and Missing Civilians from Brod, said he believes that Ante Prkacin, former chief of the main headquarters of the Croatian Defence Forces and later of the Croatian Defence Council, was responsible for the crimes in Sijekovac as well as Kovacevic and Causevic.
"We have a number of witnesses' statements about Ante Prkacin," Grabovac said. "However, he eventually said: 'I was not there at the time.'"
At the trial of Kovacevic, the court concluded that Croatian Defence Forces members led by Prkacin were in the Zecevic family's yard in Traktorska Street on March 26, 1992. One of the witnesses said that Prkacin was also present in the Zecevics' basement.
Contacted by BIRN by telephone, Prkacin denied any wrongdoing. "I did not commit crimes," he said.
Prkacin ran as a candidate for folk-singer-turned-politician Miroslav Skoro's right-wing populist Homeland Movement bloc at the parliamentary elections in Croatia last month.
The Homeland Movement won 16 seats, and Prkacin is now a Croatian MP.
Brother's body shown on television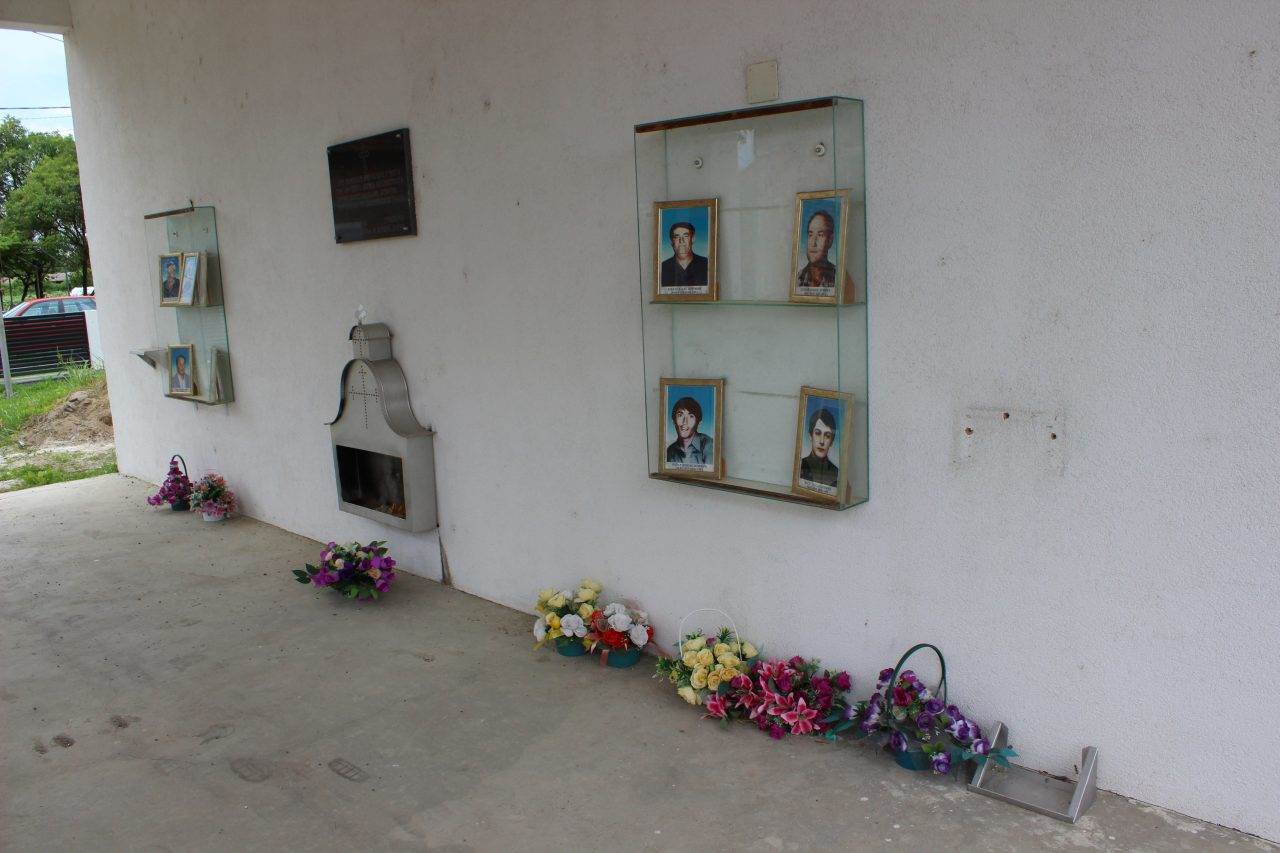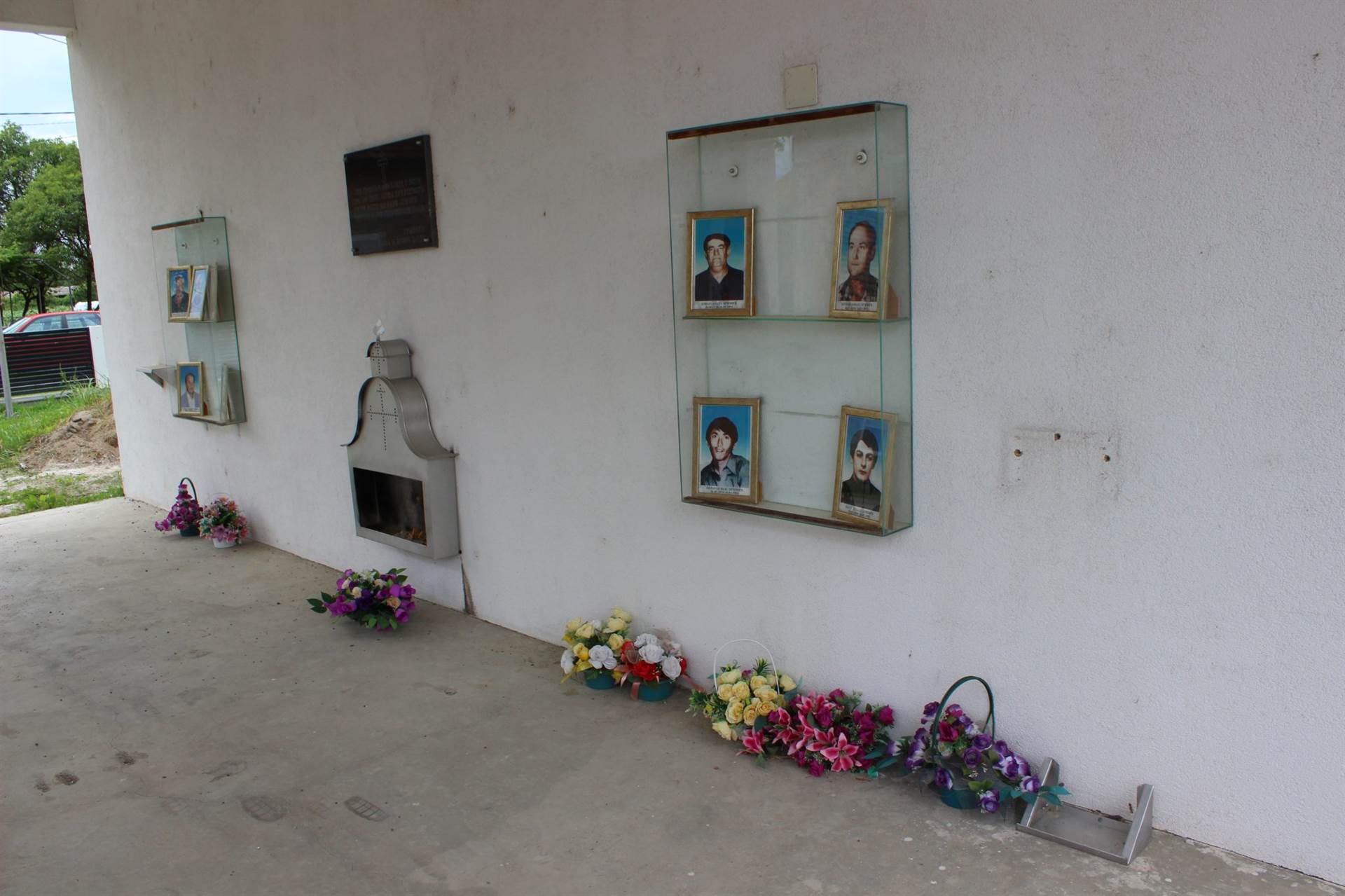 Memorial room in Sijekovac.

Many of those responsible for war crimes against Serbs in the area around Bosanski Brod and Slavonski Brod are under Croatia's protection, Marko Grabovac believes.
His association is still searching for 35 missing persons, while the remains of almost 200 people have been exhumed from mass graves in the area.
The District Public Prosecution in Doboj said that two cases relating to Sijekovac, with suspects identified only by the initials D.I. and K.J., have been referred to the Bosnian state prosecution for further action.
The state prosecution confirmed that the cases are being worked on, but gave no further information.
Sasa Milosevic from Sijekovac has now been waiting for his brother Zeljko's remains to be found for 28 years.
Milosevic saw his brother for the last time lying dead in front of their family house on videos broadcast by RTV Bosnia and Herzegovina, recorded during a visit to Sijekovac by members of the Bosnian presidency two days after the massacre.
Milosevic now has serious health problems, and is distressed by the fact that so far, only one man has ever been held responsible for a crime whose perpetrators are mostly known to the authorities.
"I am afraid that the Sijekovac case has been closed forever with just one single verdict," he said.
BIRN Bosnia and Herzegovina's Forgotten Victims project is supported by the government of the United Kingdom and is being implemented by the United Nations Development Programme, UNDP, as part of its Regional War Crimes Project.