Acquitted Serb Policeman Sues Bosnia for Compensation
Radenko Marinovic, who was found not guilty of participating in the persecution of the Bosniak population in the Prijedor area in 1992, is suing the state for around 25,500 euros in compensation.
This post is also available in: Bosnian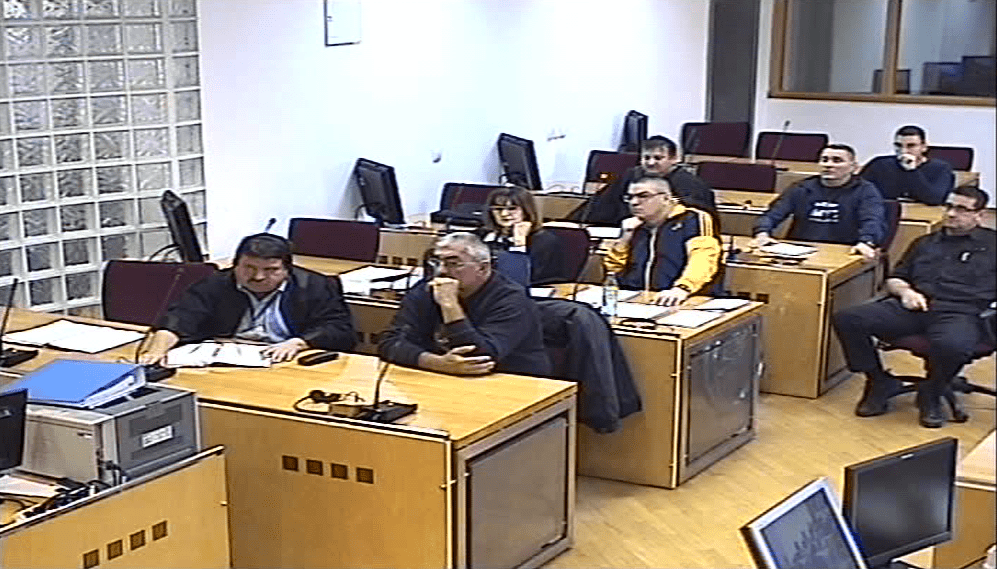 Former Bosnian Serb policeman Radenko Marinovic's lawyer told the state court in Sarajevo on Wednesday that his client is seeking 50,000 Bosnian marks (around 25,500 euros) to compensate for his arrest, detention and restrictions imposed on his movement during his trial, as well as the longer-term impact that the proceedings have had on him.
Lawyer Sinisa Dakic said that during the proceedings, Marinovic was prevented from working as a judo trainer at two clubs and as a judge for the Judo Association of Republika Srpska, Bosnia's Serb-dominated entity.
Marinovic, a former member of an intervention squad at the police Public Security Station in Prijedor, was found not guilty in November 2018 of participating in the persecution of the Bosniak population of the Prijedor area as part of a widespread and systematic attack by the Bosnian Serb Army and police force in July and August 1992.
His alleged role in the persecution was hitting and killing a Bosniak man. Two other defendants in his trial were convicted and jailed.
Fahreta Delic of the Bosnian Attorney General's office objected to the amount of compensation that Marinovic is claiming.
Delic said the restrictions imposed on him served the rule of law and "do not represent retaliation or illegal measures".
The next hearing is scheduled for December 10.
BIRN reported in 2018 that over 40 former defendants had successfully sued Bosnia and Herzegovina for damages after being acquitted of war crimes in various cases and received a total of over 1.5 million euros in compensation.