Bosnian Serb Ex-Soldier Jailed for Killing Bosniak Family
Former Bosnian Serb soldier Sretko Pavic was sentenced to 11 years in prison for killing of five members of a Bosniak family in a village near Prijedor during the war in 1992.
This post is also available in: Bosnian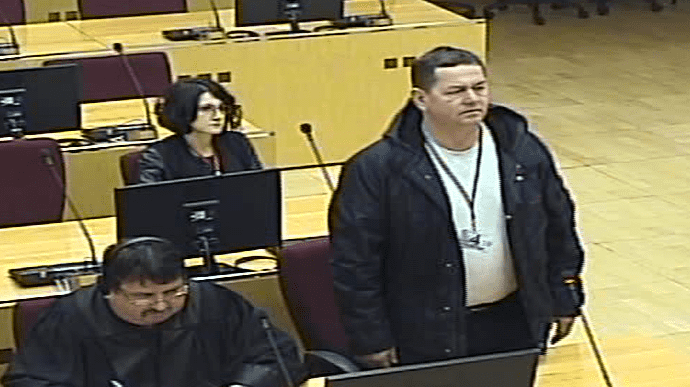 Sretko Pavic. Izvor: Sud BiH 
The Bosnian state court's appeals chamber found Sretko Pavic guilty of war crimes on Thursday for participating in the murders of five civilians, all members of the Causevic family, in the village of Rizvanovici near Prijedor in July 1992.
Pavic, who was serving with the Volarska Company of the Bosnian Serb Army's Sixth Ljubija Battalion when the crime was committed, was sentenced to 11 years in prison.
The court found that that the members of the Causevic family were detained in a building next to a checkpoint in Rizvanovici when Pavic and another Bosnian Serb soldier called Pero Stevandic took them out and killed them. Stevandic has since died.
Pavic was being retried after last June's first-instance verdict which found him guilty of crimes against humanity and sentenced him to 13 years in prison, was quashed because of a "flawed explanation of [what constituted] persecution", said presiding judge Dragomir Vukoje.
Thursday's verdict is final and cannot be appealed.