Bosnian Syria Suspect Sacks Defence Lawyer as Trial Begins
The trial of Hamza Labidi for joining foreign paramilitary groups in Syria began at the state court in Sarajevo with the reading of the indictment charging him with travelling to Syria with his family in June 2014 and joining units under the umbrella of Islamic State, which the UN has declared a terrorist organisation.
This post is also available in: Bosnian (Bosnian)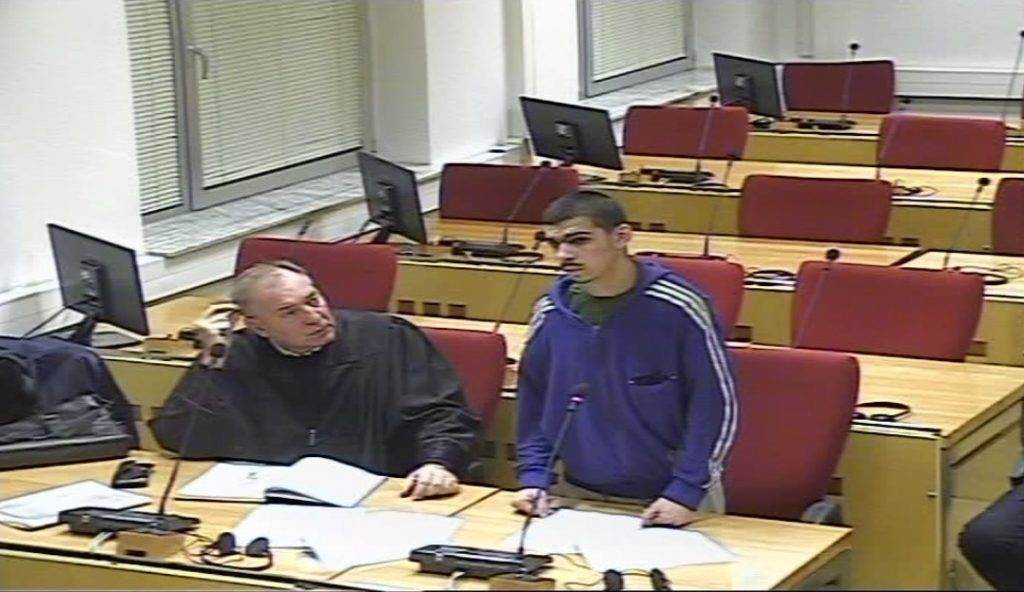 It is alleged that Labidi joined his stepfather Emir Alisic, who has also been charged, in Syria. The indictment alleges that Labidi was a member of units commanded by men called Goran Pavlovic and Ramo Pazara, as well as being a member of the Bejt Komandos unit.
Labidi remained in Syria until his capture. He was extradited to Bosnia and Herzegovina in December 2019.
In her opening statement, prosecutor Biljana Golijanin said she would prove the allegations from the indictment by examining witnesses and court experts and presenting material evidence.
Defence lawyer Senad Bilic said in his opening statement that Labidi was only 15 when he left Bosnia and Herzegovina with his mother.
"He joined [his relatives in Syra] in June 2016 when he was less than 18 years old," Bilic.
He said that most cases of this type are based on one protected witness – in this case, someone who had returned from the Middle East prior to Labidi joining Islamic State.
"When he testifies, the defendant will explain to you where he was and what he did," Bilic said.
During the hearing, the possibility of the defence lawyer being replaced at the request of the defendant was also discussed.
Labidi said he was not satisfied with his lawyer, because the lawyer allowed him to speak when he was brought to the prosecution, instead of stopping him, and also persuaded him to mention some names.
Judge Nenad Seleda said that lawyer appointed to represent the defendant was professional and responsible, but he complied with Labidi's request and relived Bilic of his duties.
The judge did not accept the defendant's proposal to appoint a lawyer from Tuzla to defend him, explaining that it would incur additional transportation and accommodation costs. He told him to propose a lawyer from a list of possible candidates from Sarajevo.
Before the start of the trial, Labidi's requests to make phone calls were also discussed. The prosecutor said she only objected to defendant's conversations with people in Syria, including his mother, as well as other potential witnesses or suspects.
Labidi said that his seven-year stay in Syria was like being in a detention camp, and that he was now in custody and could not communicate with anyone.
The court granted a prosecutor's request to postpone the next hearing, which was originally set for August 5, because Bosnian state prosecution staff are taking a collective vacation at that time.
Judge Seleda said it was very irresponsible of the prosecution, which should have considered assigning duty prosecutors so hearings could continue to be held, particularly in cases in which defendants and held in custody.
The trial has been postponed for an indefinite period.