Serbia Convicts Bosniak Military Prison Chief of Violent Abuse
A Belgrade court sentenced Husein Mujanovic to ten years in jail for beating Serb prisoners at a Bosnian Army-run military prison in Hrasnica near Sarajevo during wartime.
This post is also available in: Bosnian (Bosnian)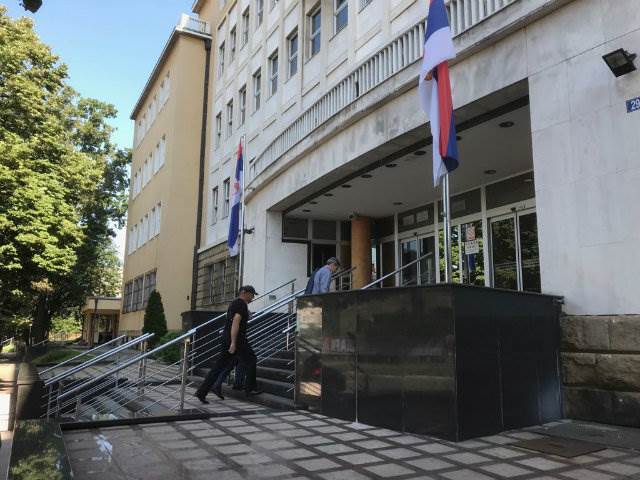 Belgrade Higher Court. Photo: BIRN.
Belgrade Higher Court on Monday sentenced Husein Mujanovic, who was the commander of a military prison in Hrasnica near Sarajevo during the Bosnian war, to ten years in jail for the abuse of Bosnian Serb inmates in 1992.
While reading the verdict, judge Dejan Terzic said that the court mostly believed to witness statement from former inmates, particularly from two men called Savo Pejic and Mirko Vukovic, who according to the indictment were beaten by Mujanovic himself.
"There is no evidence that contains anything that would refute these statements," Terzic said.
According to the indictment, in the period from July 8 to October 15, 1992, some 30 Serb prisoners held at the Hrasnica prison, which was run by the Bosniak-led Army of Bosnia and Herzegovina.
The prisoners were held in poor conditions and abused. Some of them were beaten in a nearby fallout shelter, and six died as a result of the beatings.
Mujanovic is charged with personally beating two prisoners who survived.
He was arrested in July 2018 by Serbian police at a border crossing between Bosnia and Serbia. He has been in custody in Serbia ever since and this time will be counted towards his sentence.
This is a first-instance verdict and can be appealed.