Every page of a wartime diary kept by former Bosnian Serb military chief Ratko Mladic, and used as evidence against him, was redrawn by artist Vladimir Miladinovic and is going on display in the Serbian capital.
This post is also available in: Bosnian
Four hundred pages of former Bosnian Serb Army commander Ratko Mladic's war diary, painstaking redrawn by Serbian artist Vladimir Miladinovic, are going on display in Belgrade on Saturday at an exhibition entitled 'Notebook'.
"Each drawing is specially framed and 400 of them carefully placed in neat rows form one monumental whole that encompasses the walls of the entire gallery," Miladinovic told BIRN.
"One of the ideas of this setting was to show the whole series in one place, to confront visitors with such important traces of the past, but at the same time with the impossibility of dealing with it," he added.
The artwork is based on a diary found by investigators behind a fake wall in a house in Belgrade in 2010 where Mladic was hiding when he was on the run from the Hague war crimes tribunal.
He was arrested the following year, and in November 2017, the Hague Tribunal sentenced him to life in prison for genocide in Srebrenica in 1995, the persecution of Bosniaks and Croats throughout Bosnia and Herzegovina, terrorising the population of Sarajevo during the siege of the city and taking UN peacekeepers hostage.
His appeal against his first-instance conviction is to be heard this year, but was recently postponed for a second time due to the coronavirus pandemic.
Mladic's war diary was used as evidence during his trial and in other cases heard at the Hague Tribunal.
"Mladic kept his diary every day, which means that he wrote down important details of his activities by hand. This manuscript, apart from what is written in the notebook, is also significant because of the way he wrote things down. When he was angry or resentful, the handwriting is visibly more dramatic, the letters become larger, and the pencil imprint on the paper is deeper," Miladinovic said.
Miladinovic has made the wartime past a theme of his work and a previous large-scale project focused on the mass graves of Kosovo Albanians killed during the war and secretly reburied near Belgrade.
His latest exhibition is being held at the Eugster gallery in Belgrade, in partnership with forumZFD's Belgrade branch, and is open for visitors from Saturday until the end of July.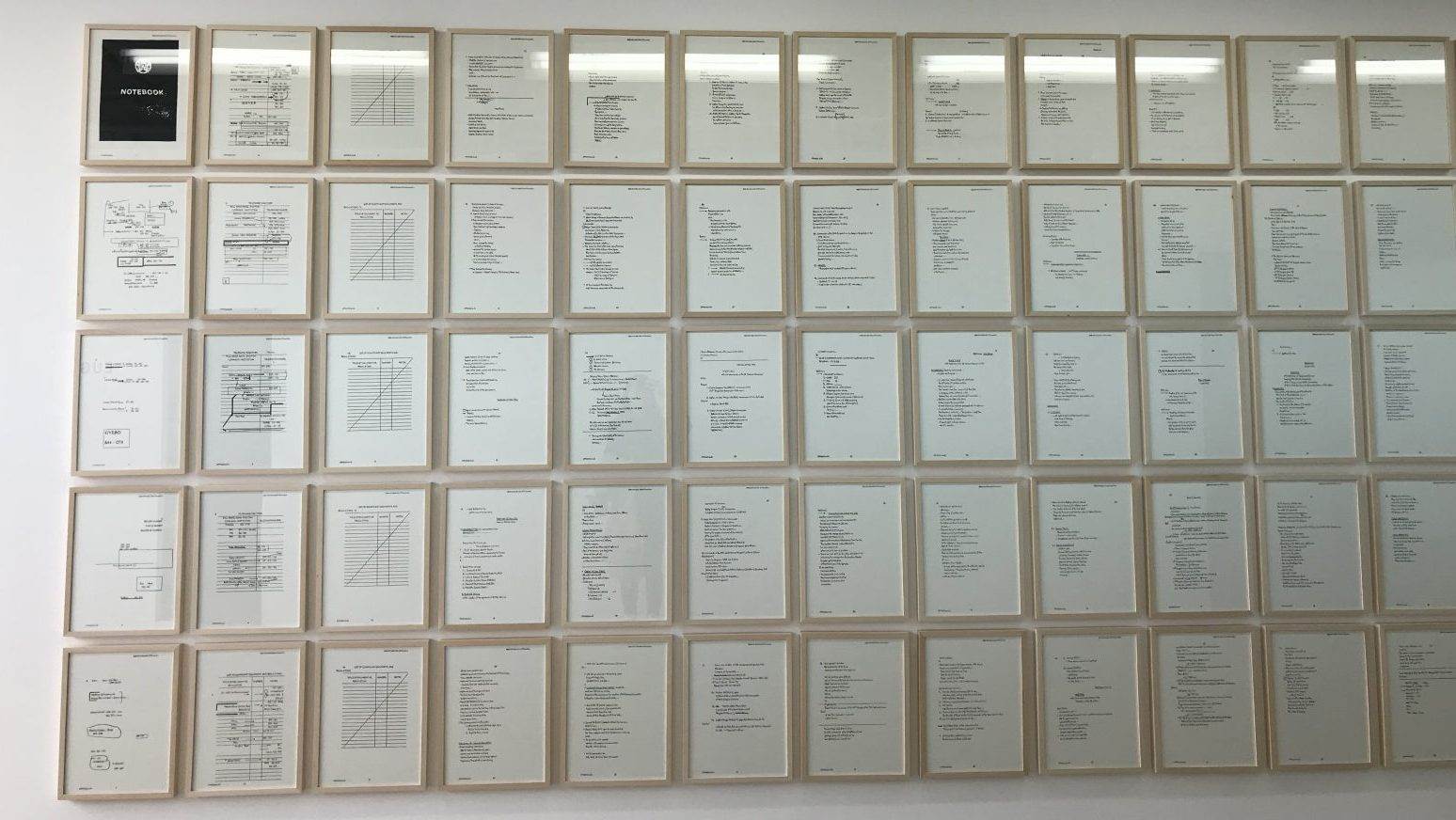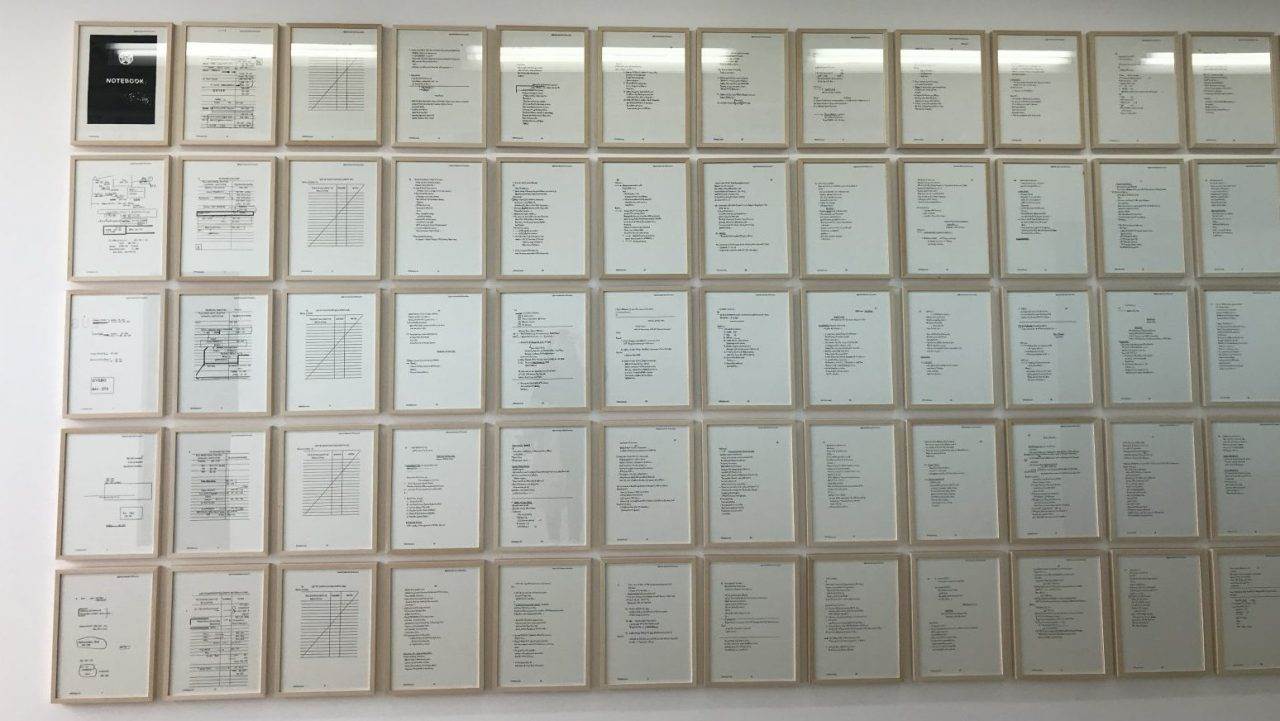 The 'Notebook' exhibition in Belgrade: the first part of Ratko Mladic's diary. Photo: BIRN.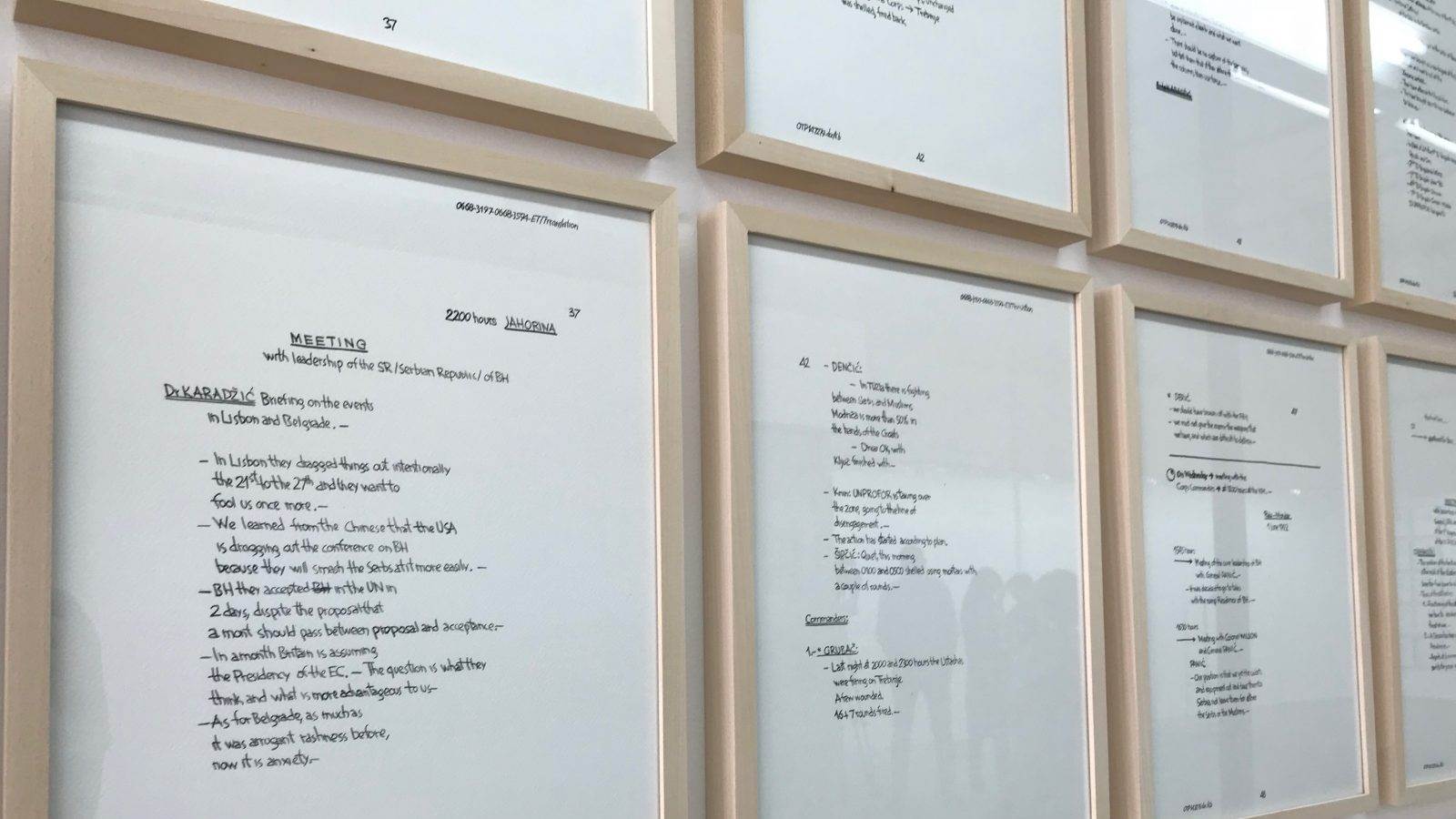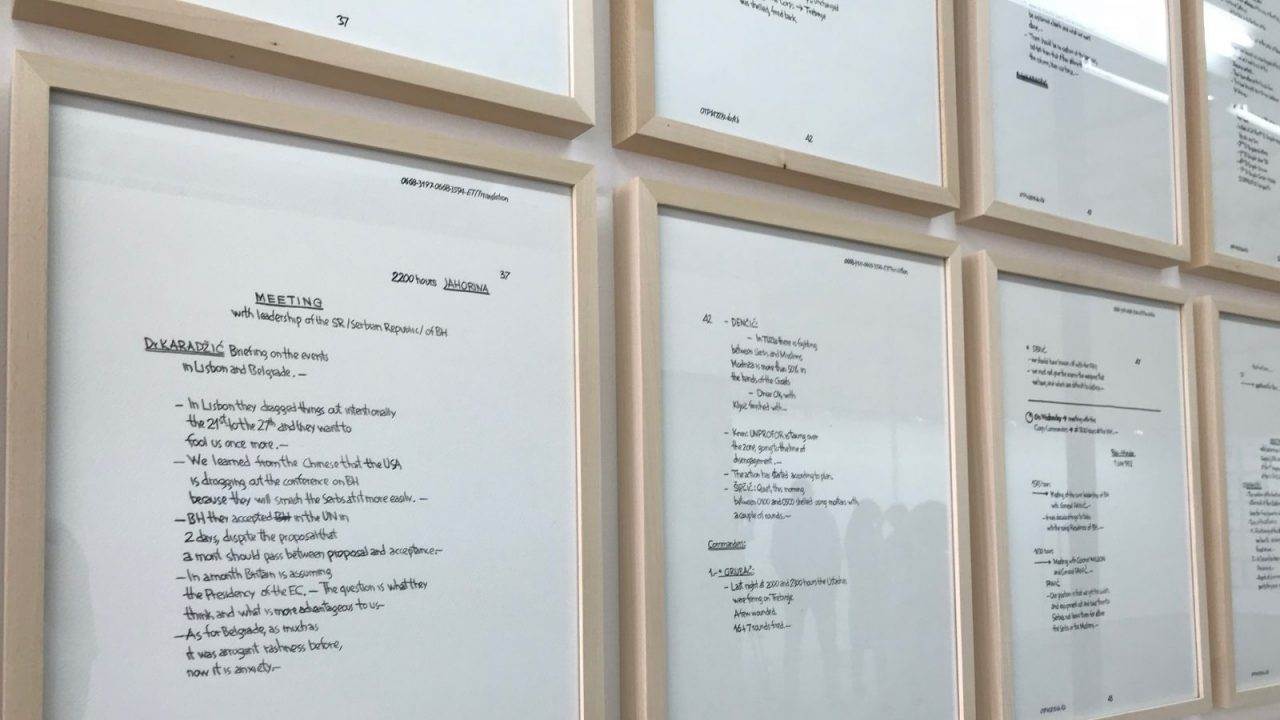 The 'Notebook' exhibition in Belgrade: notes from Mladic's diary about a meeting in Jahorina, May 1992. Photo: BIRN.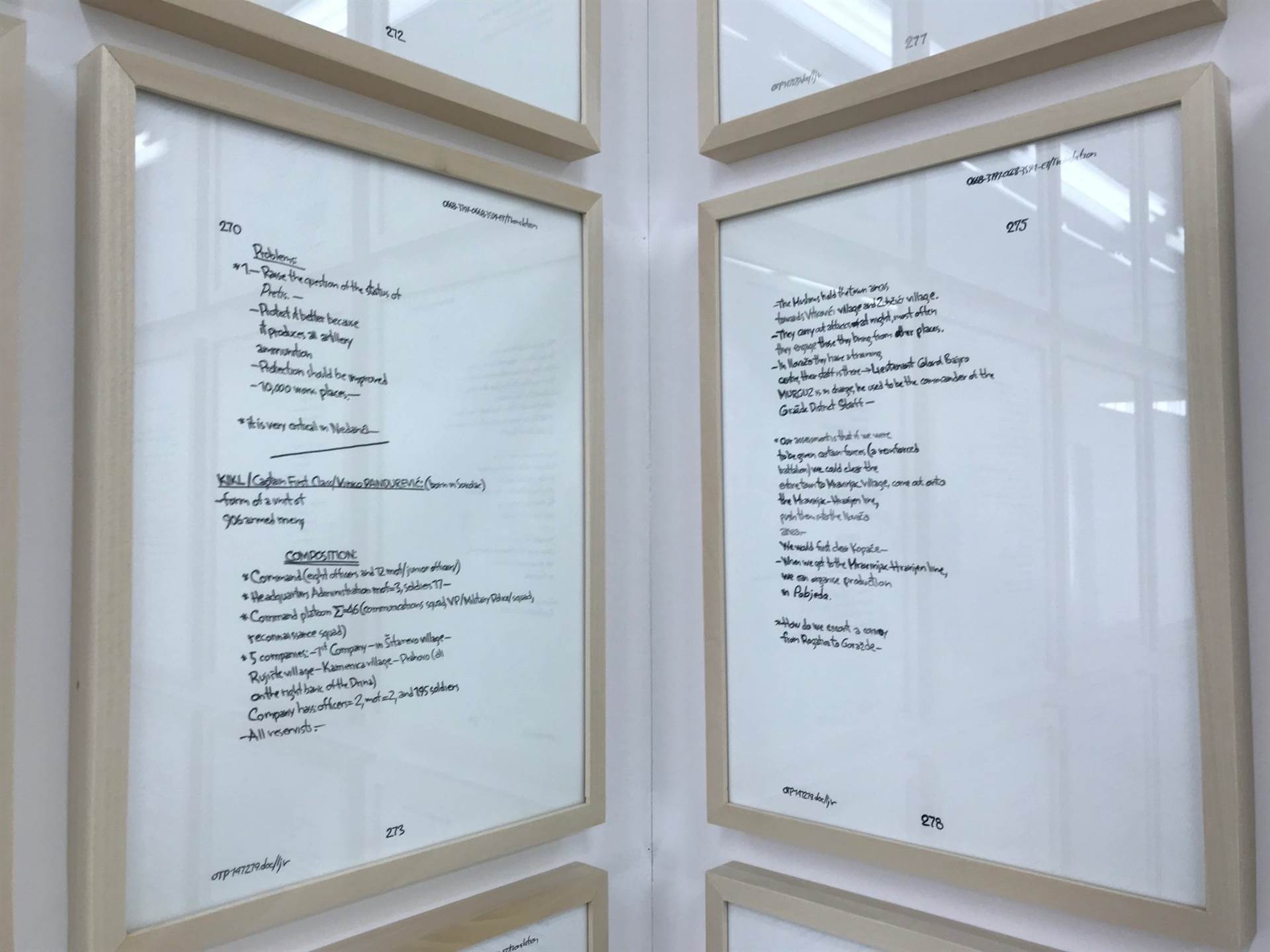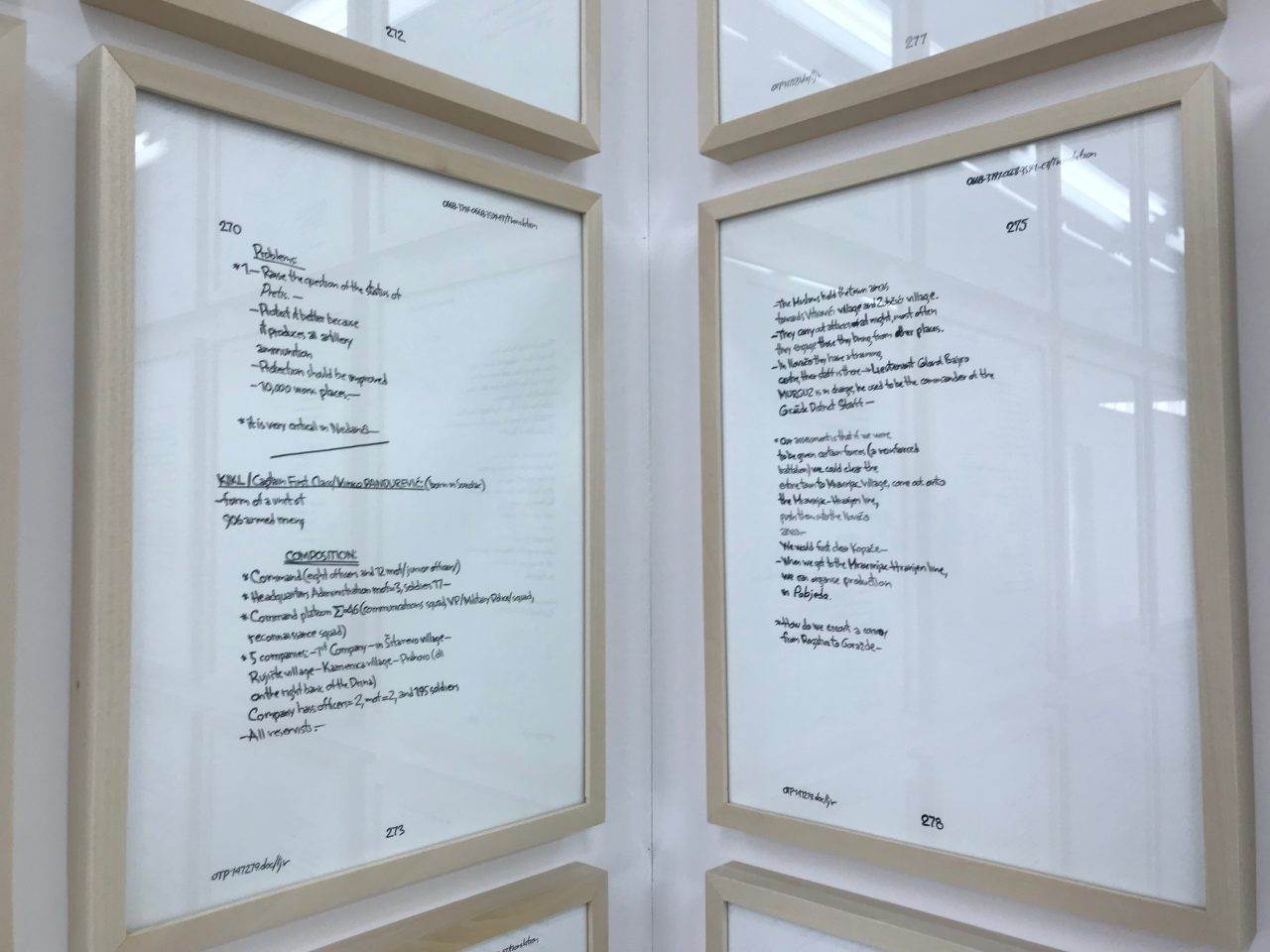 The 'Notebook' exhibition in Belgrade: details from Mladic's diary.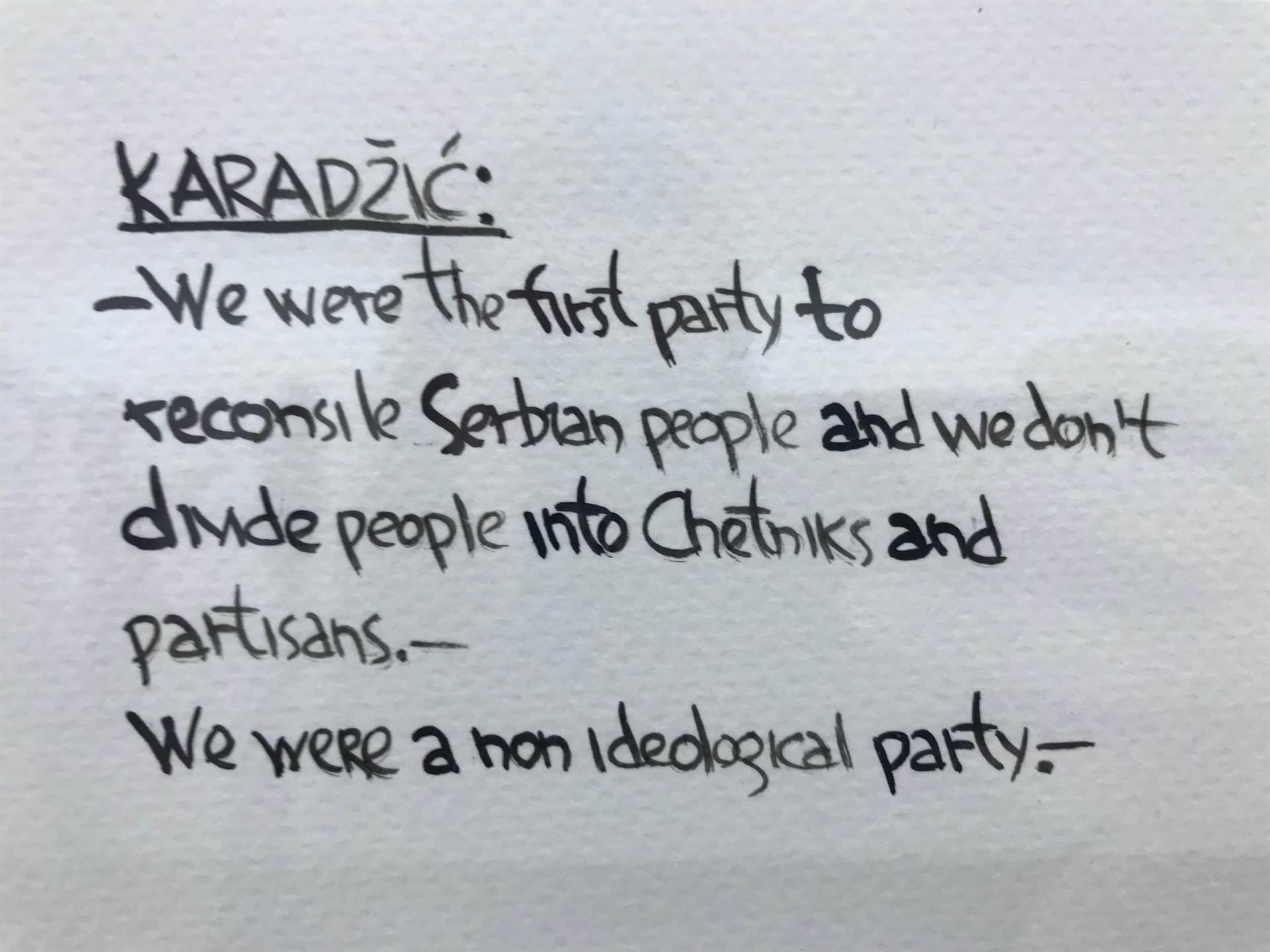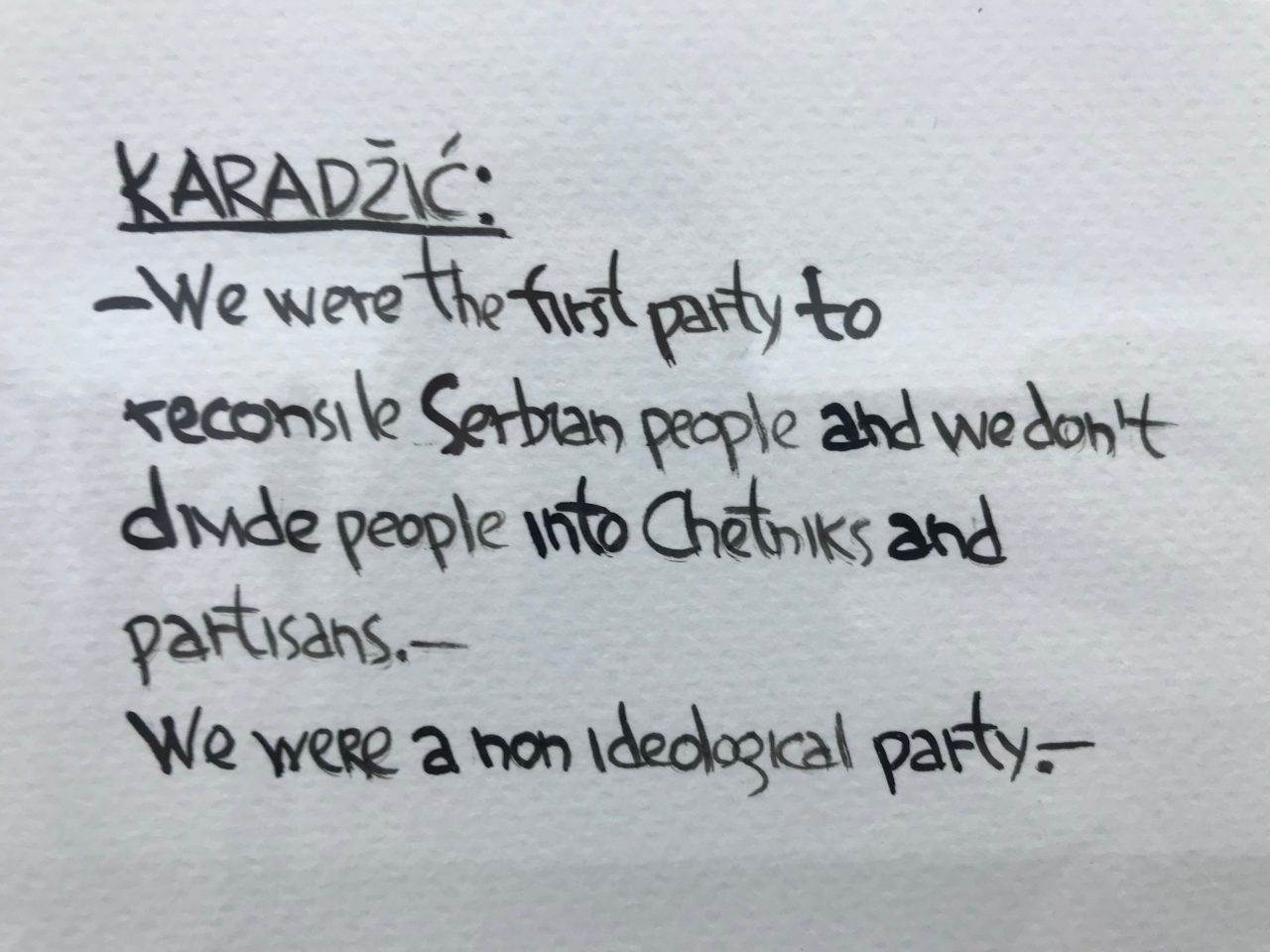 The 'Notebook' exhibition in Belgrade: details from Mladic's diary.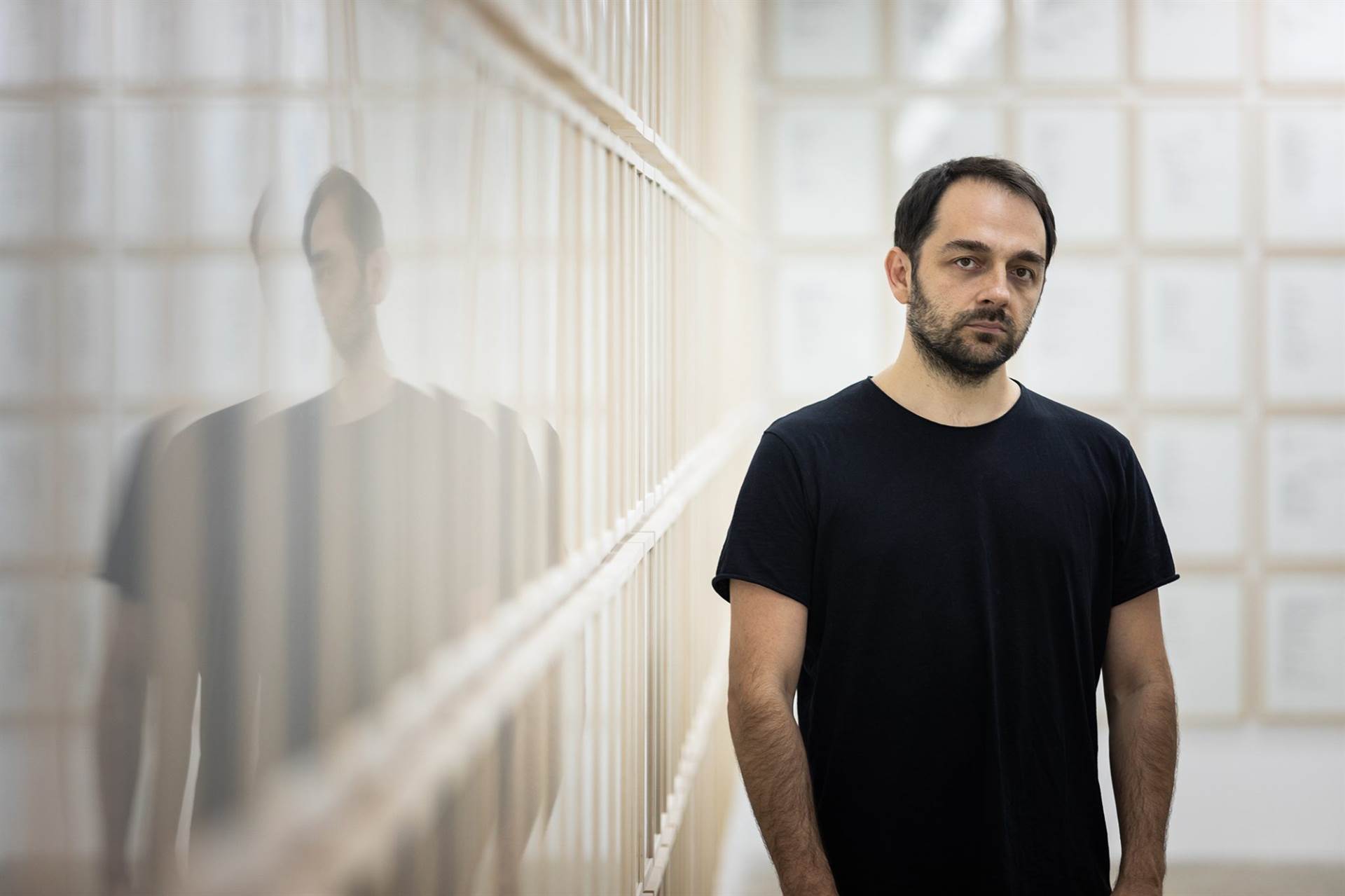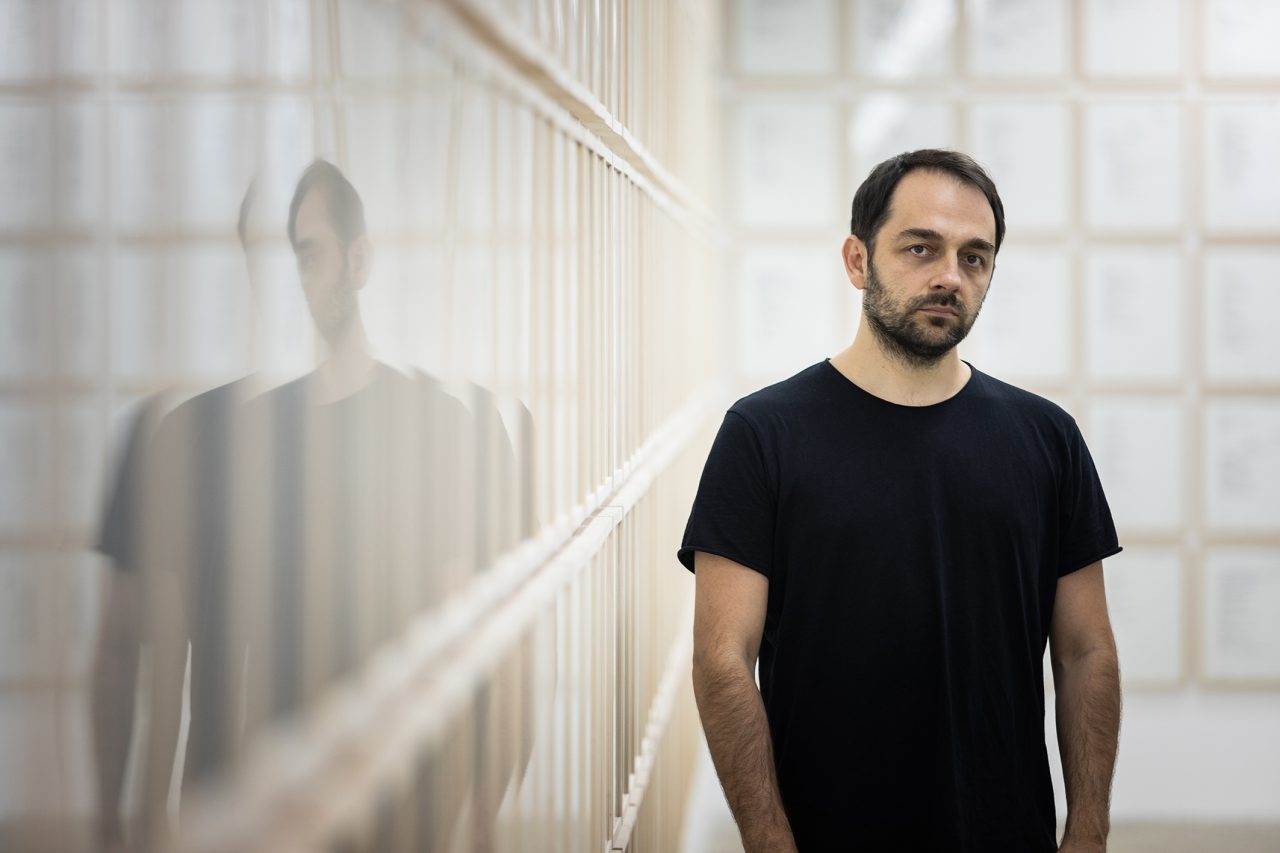 Vladimir Miladinovic, the creator of the exhibition. Photo: Ivan Zupanc, courtesy of Eugster||Belgrade.