NGO Charges Croatian Police With 'Inhumane Treatment of Refugees'
A human rights NGO has filed a criminal complaint against unknown Croatian police officers for 'degrading treatment' of 33 migrants and refugees - including tagging migrants with paint - and their 'illegal expulsion' from the territory of Croatia.
This post is also available in: Bosnian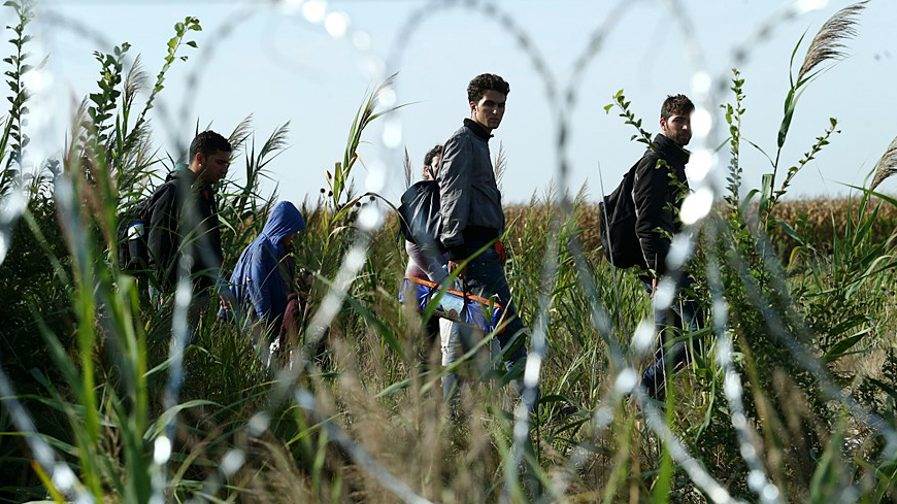 Illustration. Photo: Gémes Sándor/SzomSzed
A human rights NGO, the Center for Peace Studies, filed a criminal complaint on Friday to the Croatian State Attorney's Office against "unknown perpetrators" from the police, "based on a reasonable doubt of degrading treatment and torture of 33 people and their violent, illegal expulsion from the territory of the Republic of Croatia to Bosnia and Herzegovina".
The NGO said that has been "in contact with the victims and witnesses of these serious human rights violations, the Centre for Peace Studies is filing criminal charges and, if needed, will take other legal steps to support the protection of the rights, life and human dignity of these people."
The legal action follows reports in May about police tagging groups of migrants and refugees who attempted to enter Croatia from Bosnia with orange paint. As the NGO press release explained, "those are four separated cases [recorded in May] combined into one criminal complaint due to similarities in treatment".
"We ask for an effective investigation and sanctioning of the perpetrators," said Antonia Pindulic on behalf of the Centre for Peace Studies, adding that they expect the State Attorney's Office "to recognise the gravity and seriousness of these crimes and act according to its duty".
Today, #CPS filed a criminal complaint to the State Attorney's Office in Zagreb against the unknown perpetrators police officers based on a reasonable doubt of degrading treatment and torture of 33 people. https://t.co/zMB68s2ucd @LibertiesEU @lorenzo_tondo @guardian #migration pic.twitter.com/a3pWF8e5ui

— CMS (@CMSZagreb) June 5, 2020
After the cases were reported in the international media, including the UK Guardian, Croatia denied the allegations.
But for some three years, human rights groups have documented physical abuse of migrants at the hands of Croatian police.
Zagreb denies being heavy-handed. Now, however, for the first time, the Croatian government must answer in court for its alleged practise of pushing back refugees and migrants to Bosnia.
On May 25, the European Court of Human Rights published a communication on the individual complaints brought by three Syrian refugees. The applicants – one of whom was an unaccompanied minor at the time – claimed that they were denied an individual assessment of their case as they were summarily expelled from Croatia to Bosnia in October 2018.
One of them submits that, after being apprehended, he was beaten by Croatian police. The Syrian refugees, two of them currently staying in Germany and one in the Netherlands, are represented by a partner lawyer of the European Center for Constitutional and Human Rights, ECCHR, Carsten Gericke.
In a press release on May 26, Gericke welcomed the court's decision, saying that "Croatia's EU presidency is overshadowed by its practice of illegal push-backs in flagrant violation of fundamental human rights and refugee laws."