Bosnian Investigator Explains Probe of Islamic State Fighter
A State Investigation and Protection Agency, SIPA officer described how information about alleged Islamic State fighter Armen Dzelko's activities in the conflict zone in Syria was gathered.
This post is also available in: Bosnian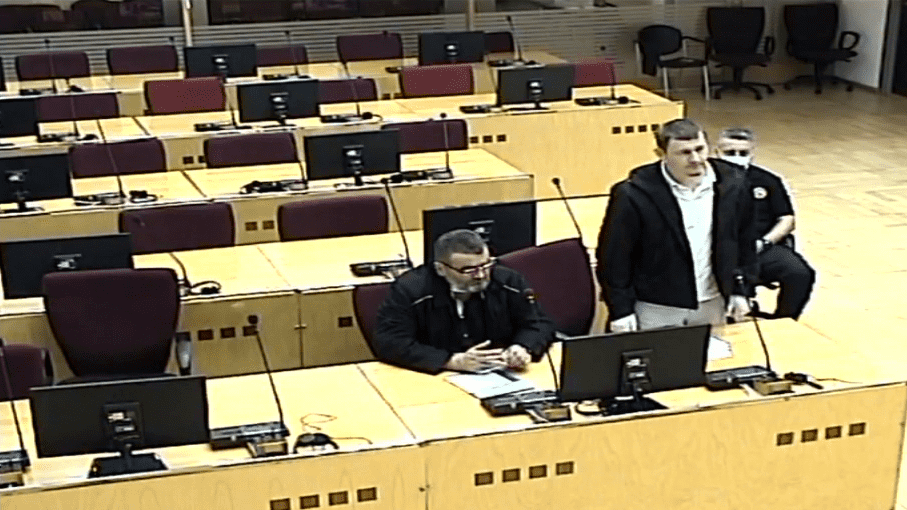 Armen Dželko. Source: The State Court of BiH
SIPA officer Suad Hasanovic said that in 2012, the investigation agency became aware that various Bosnian citizens were going to fight abroad and since then has been gathering information about them.
Hasanovic said that defendant Dzelko left Bosnia and Herzegovina for Syria on February 12, 2013.
The witness said that, unlike others, Dzelko did not publish photographs, but the agency obtained information about him from other sources.
He said that SIPA learned that Dzelko was even one of "the Emirs" at Islamic State training centres.
He added that Dzelko was wounded at least once, and lost some internal organs.
According to Hasanovic, after the surrender and capture of Islamic State members from Baghouz in 2019, a photo of Dzelko appeared, which was confirmed to inspectors as genuine by his family.
Hasanovic said that Islamic State members withdrew with women and children towards Baghouz, adding that the women and children surrendered several days before the men. To his knowledge, some of the men and their families did not want to surrender and got killed in shelling.
Defence lawyer Senad Dupovac said that Dzelko left Bosnia and Herzegovina in February 2013, but that Islamic State was declared a terrorist organisation in May that year.
In response to a suggestion that SIPA did not prevent Bosnian citizens from travelling to Syria at the time when the defendant left, Hasanovic said they did not do this because they did not have information about criminal offences at that point.
The defence lawyer said that Dzelko was wounded in an air-bomb explosion in 2015, but the witness said he did not have reliable information about that.
When the defence lawyer said that the defendant could not take part in combat activities after having been wounded, Hasanovic insisted that he was militarily engaged after that, but that he did not know whether it was through combat activities or at training centres.
Dzelko is charged with joining a terrorist organisation.
New witnesses are due to be examined on June 17 unless the defence and prosecution reach a plea bargain agreement by then. At the hearing, the court was told that negotiations were underway abut Dzelko admitting guilt as part of such an agreement.