Almost half of Albania's judges and prosecutors have fallen foul of a much-hailed vetting process, but among its Balkan peers, scrutiny of asset declarations leaves much to be desired.
This post is also available in: Bosnian
The appeal resulted in Malaj's dismissal, after Independent Qualification Commission found he had failed to explain the origin of at least 45,000 euros in income. But there was no need to examine his reported links to a plush villa in the coastal town of Vlora and alleged ties to organised crime, the chamber ruled.
As of January 31 this year, Malaj is one of 359 judges and public prosecutors who have been forced from office by a vetting process launched in 2016 as part of a major judicial overhaul in Albania. That's roughly 45 per cent of all judges and prosecutors.
Though not without problems, the results of the vetting process have been hailed by Albania's backers in the European Union and United States.
But even though corruption in the courts is a problem across the Balkans, no other country has followed Albania's lead in terms of rigorously vetting judges and prosecutors and rooting out those who cannot explain how they became so rich.
Apartment in Spain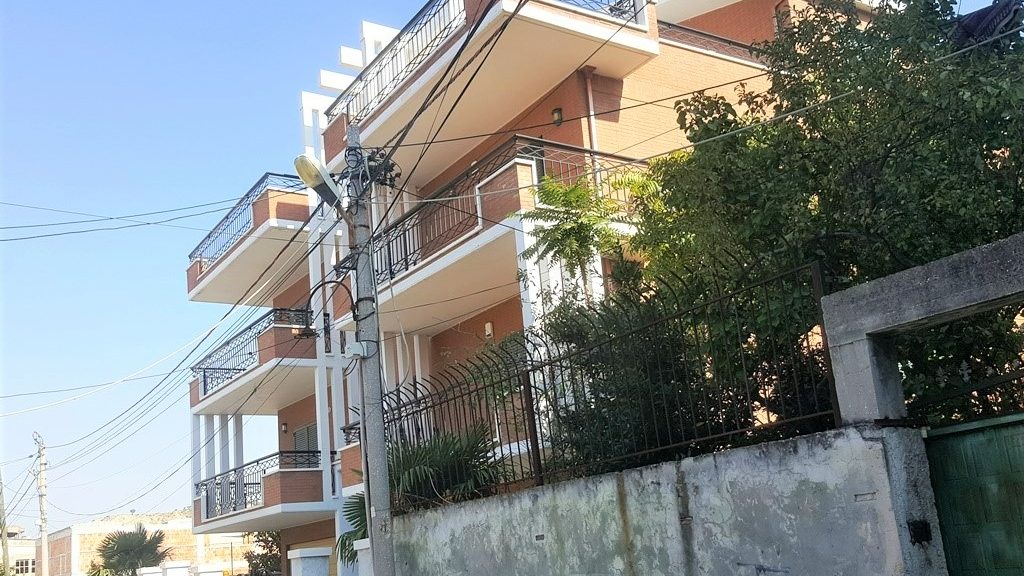 The villa in Vlora alleged to be the hidden wealth of former judge Artur Malaj. Photo: BIRN
The vetting process in Albania rests on the principle that it is not up to the vetting commission to prove wrongdoing; it's up to the judge or prosecutor being vetted to explain where they got the money to fund the life they lead.
At a public hearing, the commission presents its findings and the answers provided by the individual in question. A decision to dismiss can be appealed, and the entire process is monitored by international legal experts.
In other countries in the region, however, often the only criteria for judging a judge's honesty is a public declaration of their assets. But it doesn't always work.
In Bosnia and Herzegovina, such asset declarations can only be published with the consent of the judge or prosecutor in question. Of roughly 1,400 judges and public prosecutors in Bosnia, some 10 per cent have given consent.
Asset data is collected by the High Judicial and Prosecutorial Council, but the law does not properly regulate who is in charge of checking such assets, except the Prosecutor's Office.
Changes to the law that would enable the Council itself to check property documents – part of four key laws Bosnia must adopt to begin European Union accession talks – have been held up for years.
One of the rare instances in which property data was investigated only served to underline the shortcomings of the system.
In 2021, the president of the State Court, Ranko Debevec, faced a disciplinary hearing after he failed to report an apartment in Spain. When the time came for detailed testimony, the case was closed to the public.
Debevec's lawyer said his client was only joint owner of the apartment and had no obligation to register it in his asset records since it was acquired before his appointment as a judge.
In a blog post, Dutch judge Van der Weide, an international adviser to the High Judicial and Prosecutorial Council at the time, criticised the fact that "Debevec failed to provide any evidence of his life in Spain", but after a public warning in the first instance decision, Debevec was eventually exonerated after which he was appointed president of the State Court for a second time.
The names of those judges and prosecutors in Bosnia who have refused consent for their asset declarations to be published are not publicly available.
In Serbia, Montenegro and North Macedonia, the assets declared by public officials, including judges and prosecutors are, on the whole, publicly available, but no official checks are made as to their accuracy. In Serbia, exceptions are made for judges and prosecutors dealing with organised crime, terrorism, and corruption. Their asset declarations are not publicly available until two years after a judge or prosecutor dealing with such crime has left public office.
Common for these countries is that the asset declarations of judges and prosecutors are only subject to further checks if there are grounds for suspicion of wrongdoing, or on the basis of media reports.
In Serbia, however, BIRN has experienced instances when, in asking the State Anticorruption Agency about real estate determined to belong to a certain official but not registered with the Agency, it was told that the official in question had in fact submitted the change, but that the Agency had not yet updated its records.
The way in which a change in property ownership is registered by judges and prosecutors varies across the region.
In North Macedonia, for example, a change is only considered relevant if its value exceeds 20 average salaries, or roughly 11,000 euros. In Montenegro, the sum is 5,000 euros, and in Serbia a change in property ownership or income must be reported only if the change is worth more than the average salary before taxes.
Fines no real deterrent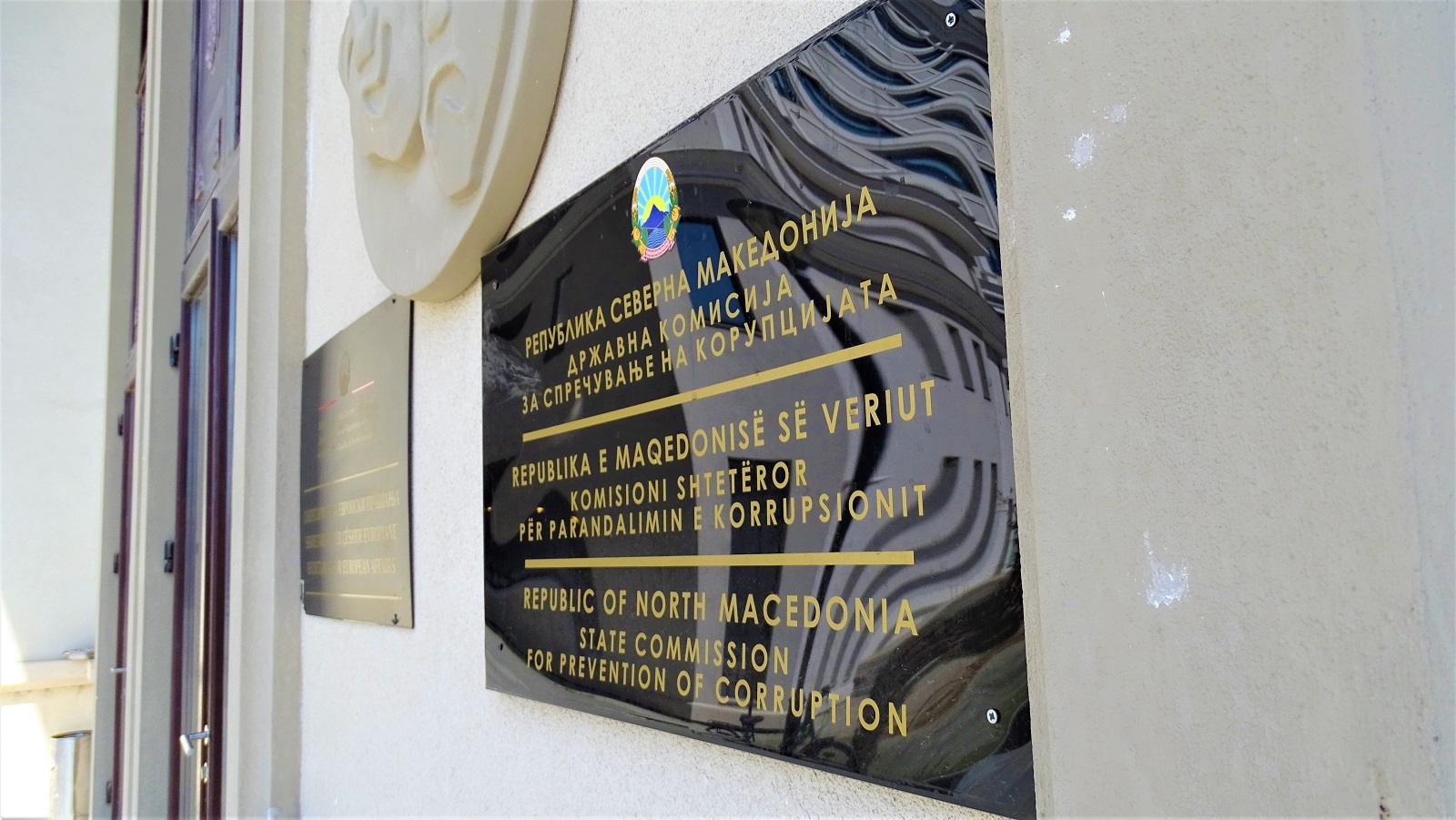 State anticorruption Comission in North Macedonia. Photo: BIRN
Out of 34 basic courts in North Macedonia, the head judges of 12 did not submit asset declarations in 2020, according to a report to the Judicial Council by the State Anti-Corruption Commission. This obligation is mandatory.
Vesna Dameva, the former head of the Judicial Council, told BIRN that the finding "was not put on the agenda of the session of the Judicial Council of North Macedonia, nor was a disciplinary procedure initiated against the judge/president of the court".
By law, such an oversight can result in a judge being dismissed. But BIRN was unable to identify a single case of a judge or prosecutors losing his or her job for breaking the law concerning the illegal acquisition and concealment of property.
In 2020, the then acting president of the basic court in the southeastern town of Strumica paid a fine after he failed to submit an asset declaration. The fine was 300 euros, but since he paid within eight days, it was halved to 150 euros.
After he again failed to submit a declaration at the end of his mandate, the Anti-Corruption Commission opened another misdemeanour case against him. The judge this time refused to pay, arguing he was neither elected nor appointed but only held the position temporarily.
He also argued that the statute of limitations had expired in his case and that a misdemeanour fine for a physical person, by law, cannot exceed 250 euros.
The Anti-Corruption Commission rejected the judge's arguments. But, in this case, it was simpler to pay the fine than comply with the law.
"They paid the fine, but they still haven't submitted the declaration of asset," Biljana Ivanovska, president of the Anti-Corruption Commission, said Ivanovska for BIRN.
She said the names of those who did not submit a declaration of assets or submitted an incomplete declaration will be made public and the courts where they work will be notified.
According to data from the Anti-Corruption Commission, over the past three years, 30 judges and 10 prosecutors failed to submit asset declarations or report changes to their property holdings.
In North Macedonia, checks into the asset declarations of public officials invariably take time.
In March 2019, the State Commission for the Prevention of Corruption decided to check the assets of five judges. They were chosen after a State Department Report alleged political meddling in their appointments.
Four years later, in the case of two of the judges, no evidence was found that they had managed to enrich themselves disproportionately. Checks continue into the other three.
Issues sometimes arise when property is registered under another person, or is obtained abroad.
Ivanovska said that the Anti-Corruption Commission has agreed cooperation deals with a number of countries to enable the exchange of information regarding public officials, but they have yet to take effect.
A look at the asset declarations of nine judges working on cases of organised crime and corruption reveals a number of discrepancies. Some did not even mention their salaries, while others reported holding shares in companies but gave incomplete or unclear information on their dividends.
Almost zero public trust in judiciary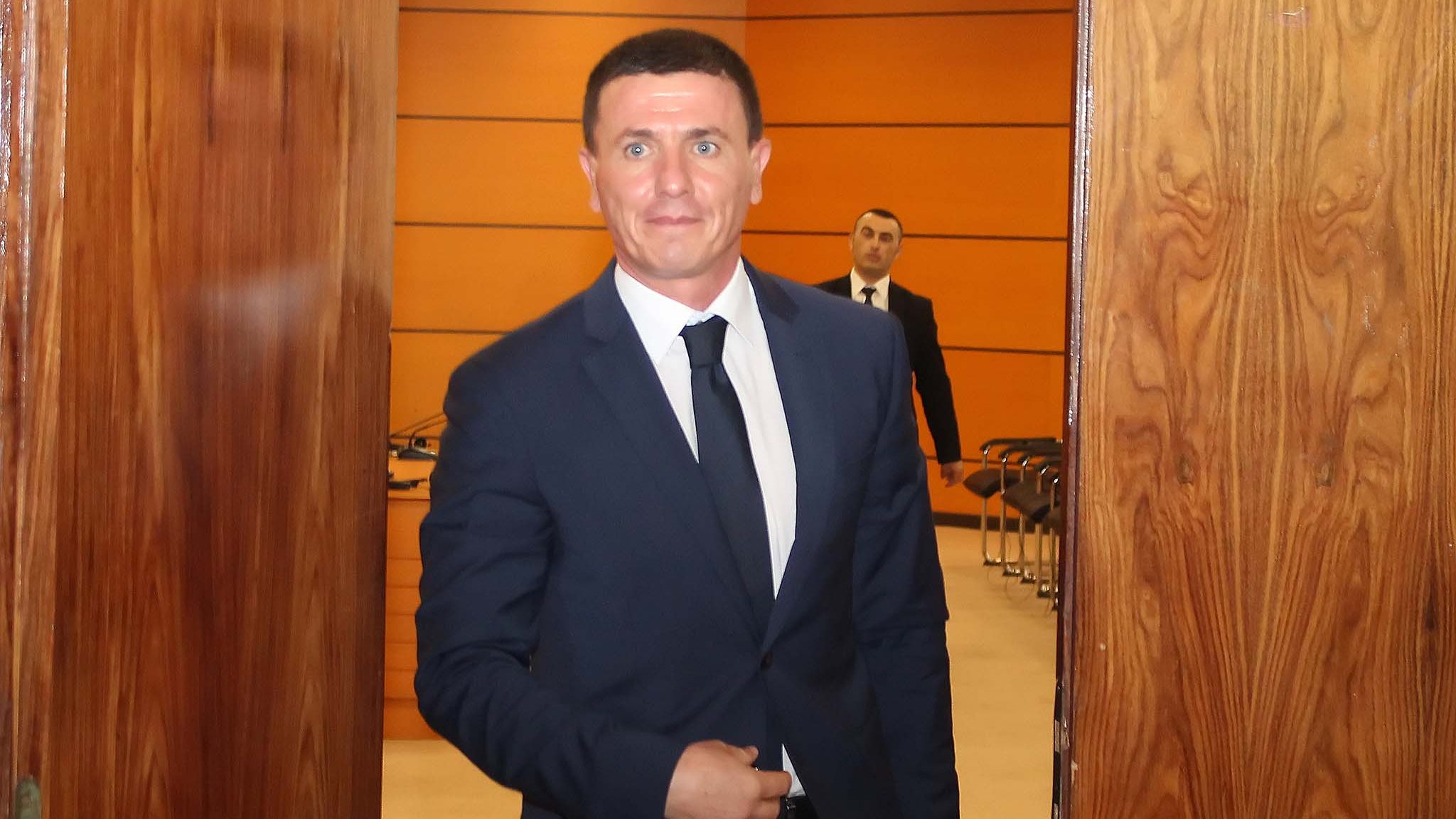 Former judge Artur Malaj after the public reassess session at the first instance. Photo: LSA
According to surveys by Balkan Barometer, trust in the courts, across the region, in 2023 ranges from between just 1.7 and 2.6 per cent.
Part of the reason is the suspicion that judges and prosecutors receive kickbacks to steer cases a certain way, or bury them altogether.
Lejla Bicakcic, director of the Centre for Investigative Reporting, CIN, in Bosnia said that "transparent disclosure" of assets would go a long way to lifting the cloud of suspicion from judges and prosecutors.
In 2018, CIN published a database checking the assets of politicians, judges and prosecutors and highlighting discrepancies.
"To this day, we haven't seen any step in that direction for more transparency and checks.," Bicakcic said.
In Serbia, the investigative media outlet KRIK reported last year on leaked data from the Swiss banking giant Credit Suisse showing that Belgrade judge Milena Trgovcevic Prokic held an account with the bank containing over 400,000 Swiss francs, roughly 415,000 euros.
The judge retired in 2020 and, as far as KRIK is aware, no case was ever opened into its findings. Trgovcevic Prokic did not respond to KRIK's requests for comment.
This story was produced with support from the Global Programme 'Combating Illicit Financial Flows' implemented by the GIZ and financially supported by the German Federal Ministry of Economic Cooperation and Development and the Norwegian Ministry of Foreign Affairs.Its contents are the sole responsibility of BIRN and do not necessarily reflect the views of the GIZ, the German Federal Ministry of Economic Cooperation and Development or the Norwegian Ministry of Foreign Affairs.