Fellowship for Journalistic Excellence 2023: Security
Dear colleagues, we are pleased to announce that he Fellowship for Journalistic Excellence is opening its 2023 call for applications.
This post is also available in: Bosnian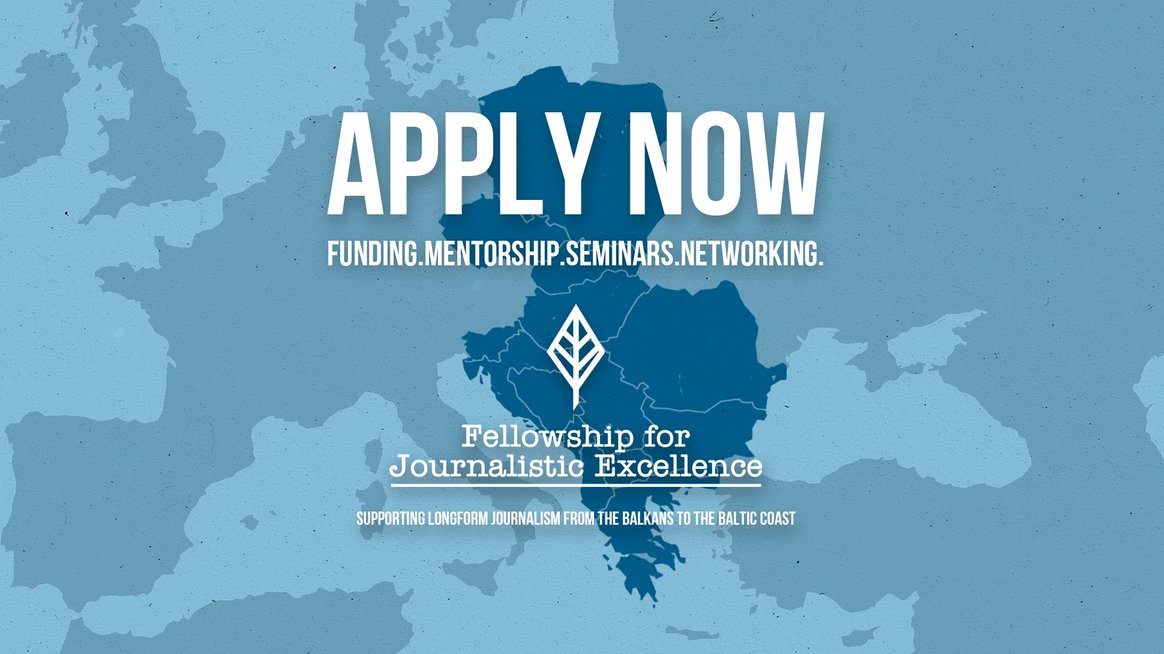 The programme provides a 3,000-euro bursary and sustained editorial support to journalists seeking to report in depth on the forces shaping societies and democracies across 14 countries in Central, Eastern and South-eastern Europe. The Fellowship emphasises strong storytelling and rigorous, on-the-ground reporting – skills traditionally associated with the best magazine journalism. 
The deadline for this year's entries is March 28, 2023. 
Applications are solicited under an annual theme. This year's theme is Security. 
Fellowship editor Neil Arun said the theme asks journalists to consider the many
ways in which security – and its absence – are shaping society. 
"You could, for instance, examine some of the institutions around you that are entrusted to provide some form of security. What happens when they fail? What happens when they over-reach, abusing the trust placed in them? Who suffers? Who benefits? You can report on protection from violence, abuse and injustice. You can also report on economic security – or protection from poverty and exploitation. And then there is the protection of the environment from pollution to consider, and the protection of society from harmful technologies, and of essential supply chains from disruption."
The annual selection of 10 journalist Fellows is made by an independent committee. The Fellows are mentored by the programme editor in the course of their reporting, and can also draw on the support of BIRN's regional network of journalists and the Fellowship alumni network. 
In addition to financial and editorial support, the Fellowship offers:
The chance to participate in an introductory seminar focused on reporting and storytelling techniques
The chance to win additional awards, worth between 3.000 and 1.000 euros, for the three best stories
Publication of finished stories in regional languages and in English, through BIRN's network of media partners
Membership of the Fellowship alumni network, designed to support networking between journalists who have participated in the programme.
The Balkan Investigative Reporting Network and ERSTE Foundation set up the Fellowship for Journalistic Excellence in 2007.
Since then, more than 150 journalists from 14 countries in Central, Eastern and Southeast Europe have taken part in the Fellowship's world-class programme for professional development.
Journalists wishing to apply should use the official application form. 
Journalists who wish to maximize their chances of a successful application can read more about the Fellowship programme, including tips from our editors.
For more information, please contact us on [email protected]