A pro-Moscow Serbian sniper posted a video of other Serbian-speaking fighters on YouTube which he said was filmed at a training camp in Russia where they were getting ready to join the war against Ukraine.
This post is also available in: Bosnian
Beric says in the video, which was uploaded on Monday, that the camp is located in Russia and shows how Serbians are preparing to fight the Ukrainian front.
The video shows several people speaking in Serbian while cooking food on a fire in a forest, followed by footage of a tent in which the volunteers sleep during their training course.
"This is what a Russian army tent looks like – real men," Beric says in the video.
Beric has often spoken publicly about his involvement in the war in Ukraine and has repeatedly urged Serbs to come and fight for Russia. In September, he published a video in which he explained to potential volunteers how they can join the Russian invasion.
Fighting in a foreign war is illegal in Serbia. But pro-Russian sentiments are strong among Serbian nationalists and the Serbian courts have convicted 29 people of going to fight in Ukraine since Russia began its war there in 2014.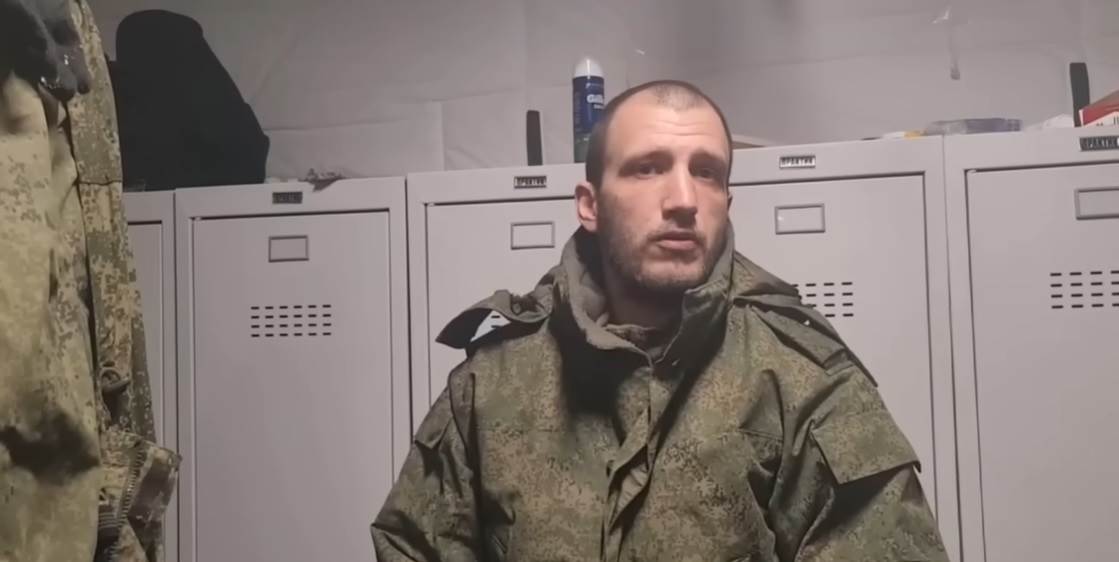 Details from Beric's video. Foto: Screenshot
As well as Beric's video of the alleged Russian training camp for foreign volunteers, BIRN has seen similar pictures posted by another Serb called Zika Radojicic on Russian social media network vKontakte.
Radojicic's pictures show him in uniform and holding a gun in front of Russian and Serbian flags, in a tent that has identical military wardrobes to those that appear in Beric's video. He also posted Beric's video about Serbian volunteers on vKontakte.
A YouTube user with the name Zika Radojicic also posted responses to approving comments under the latest Beric's video on the video-sharing service. However, BIRN could not independently confirm that Radojicic is in the video.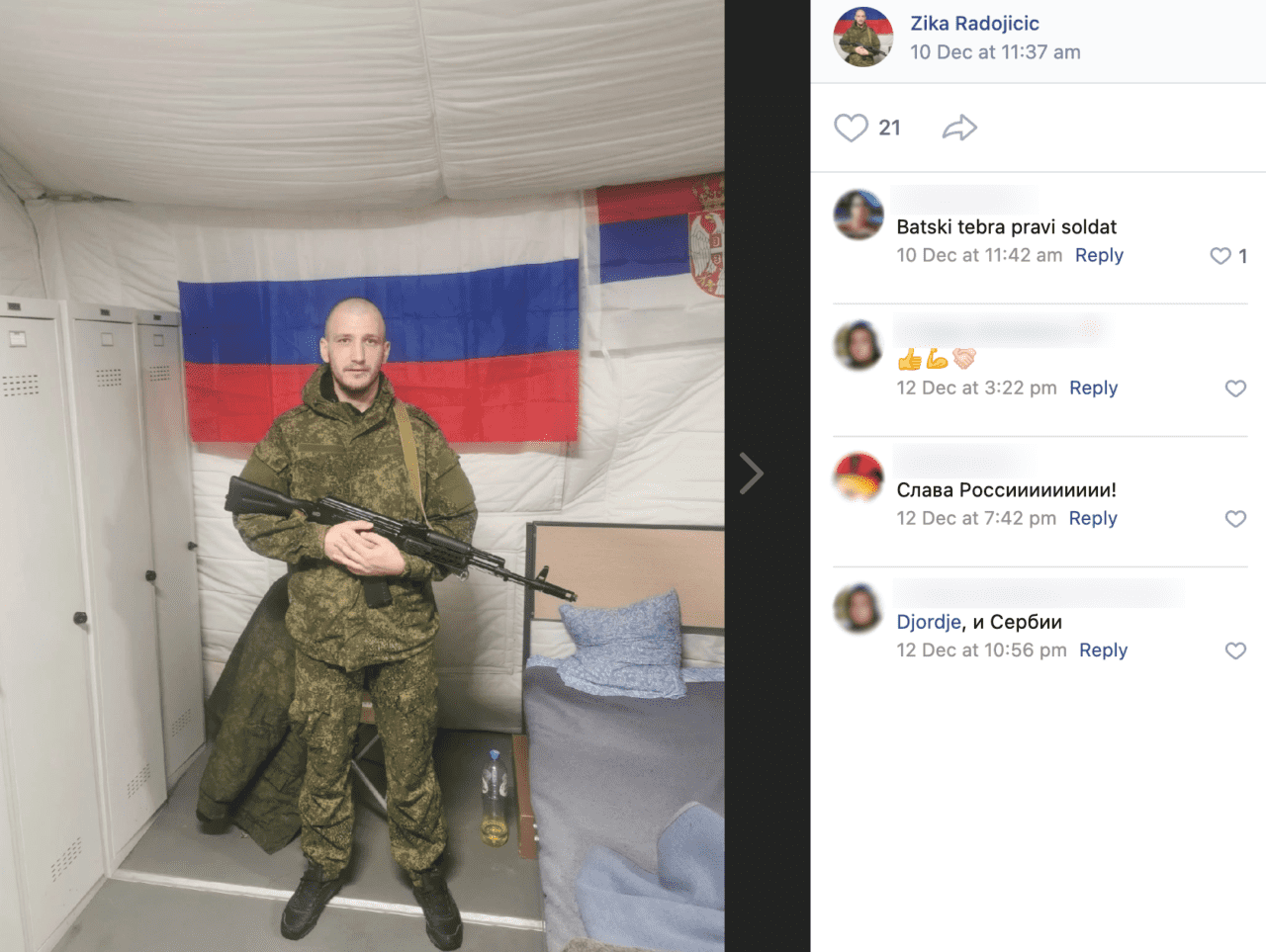 Zika Radojicic's picture on vKontakte. Photo: vKontakte/Screenshot.
BIRN contacted Radojicic for a comment about volunteers training to fight for Russia against Ukraine, but he said that he would only respond if it would help recruit others.
"I'm not interested in that, only if it's necessary for people to come," he said.