Montenegrin state media provided propaganda backing for Slobodan Milosevic's wars, but the creation of a historical archive about the 1990s conflicts could prove difficult because a lot of video material has disappeared.
This post is also available in: Bosnian
As part of Yugoslavia, Montenegro took part directly in the wars in Croatia and Bosnia and Herzegovina under the leadership of Slobodan Milosevic, although it saw no conflict on its own soil.
RTCG and state-owned daily newspaper Pobjeda played important roles in war propaganda during the conflicts in the former Yugoslavia, promoting the Yugoslav People's Army military operations in neighbouring Croatia and Bosnia and Herzegovina.
As the most of media in the former Yugoslavia divided along ethnic lines, Montenegrin state media became a mouthpiece for Milosevic's regime and promoted nationalist rhetoric.
 RTCG's active role in war propaganda started in September 1991, during the preparation for the Yugoslav People's Army's attacks on the coastal town of Dubrovnik in Croatia. The army, including a large number of Montenegrin soldiers and reservists, besieged the Croatian city of Dubrovnik and nearby Konavle region for nine months from October 1991. Dubrovnik's old town, a UNESCO world heritage site, suffered serious damage during the shelling.
During the Yugoslav People's Army attacks, RTCG and Pobjeda reported from the frontlines and published interviews with army officers and soldiers, but also with captured Croatians.
On November 1991, in its primetime news RTCG broadcast interviews with Croatians who were being held at the Morinj detention camp, close to the Montenegrin coastal town of Kotor.
"Soldiers give us cigarettes and chocolate. Those who captured us now treat us well and I want to say thank you," one of the captured Croatians said in RTCG report.
In April 2014, the Montenegrin Appeals Court confirmed prison sentences of a total of 12 years for four Montenegrin citizens who abused Croatian soldiers detained at the Morinj camp.
'Media as an instrument of war'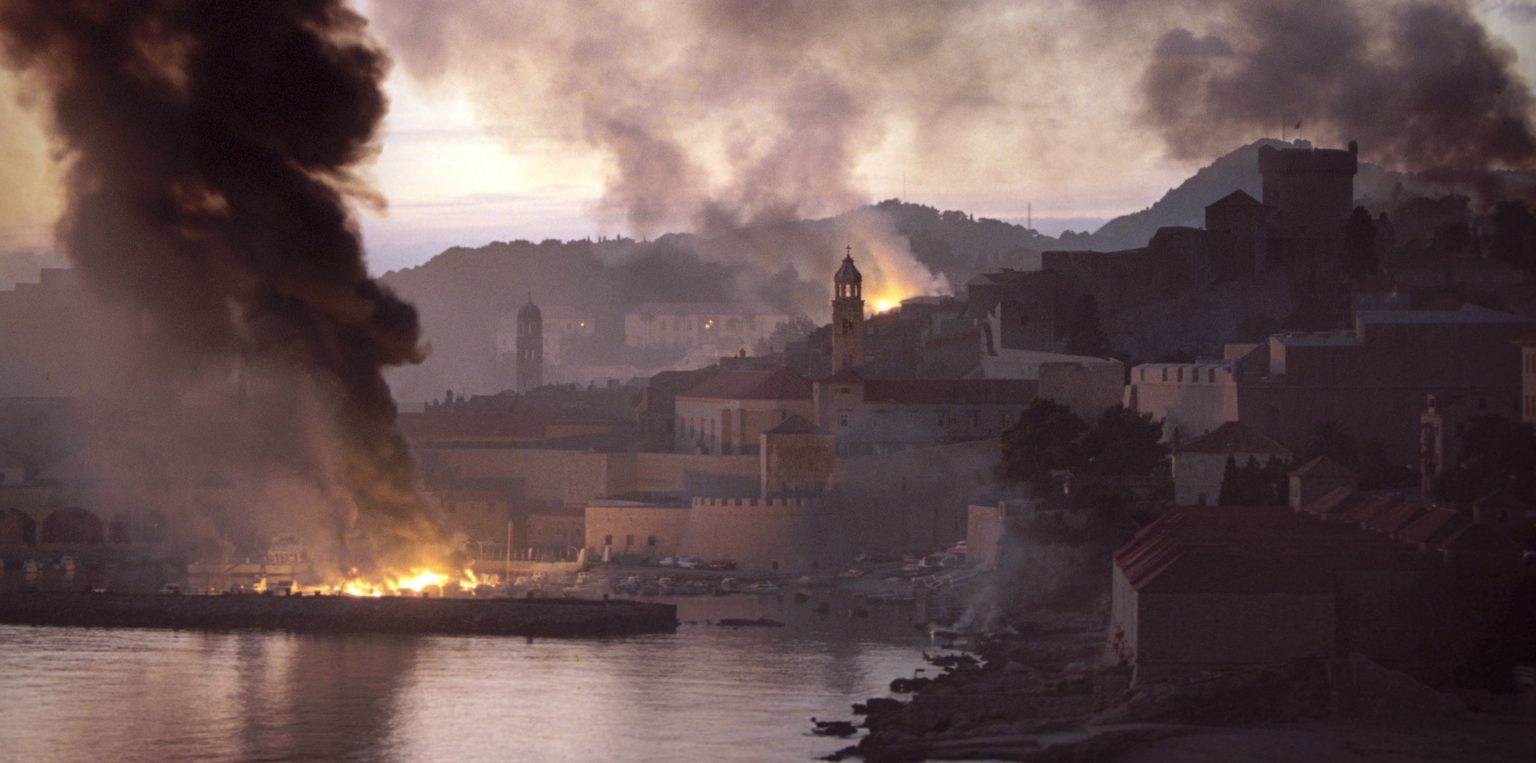 But creating a propaganda resource might prove difficult. Montenegrin journalist Snezana Rakonjac, director of the documentary 'War for Dubrovnik', said that most of the RTCG's material from wartime has disappeared.  While she was preparing her documentary in 2010, Rakonjac said she didn't find much video to use in RTCG's archives. She believes that material was removed intentionally.
"Despite efforts to remove traces of the so-called 'patriotic journalism', we managed to find part of the lost material and create an honest testimony about that dramatic time. We found nine [reporters'] war diaries on VHS tapes, two war digests and a dozen tapes with raw material," Rakonjac told BIRN.
"It's too little but quite enough to testify to the usage of the media as an instrument of war," she said.
RTCG confirmed that it has nine VHS tapes with diaries, news and reports from the battlefield created around Dubrovnik in October 1991.
"Over 24 hours of video material has not yet been completely digitized because there are currently no conditions in-house for the professional digitisation of VHS material. We are looking for the most favourable solution for digitising material from old carriers, including VHS," RTCG's press service told BIRN.
"The wartime archival material at our disposal is available to all directors who contact us," it added.
'Traces of propaganda removed'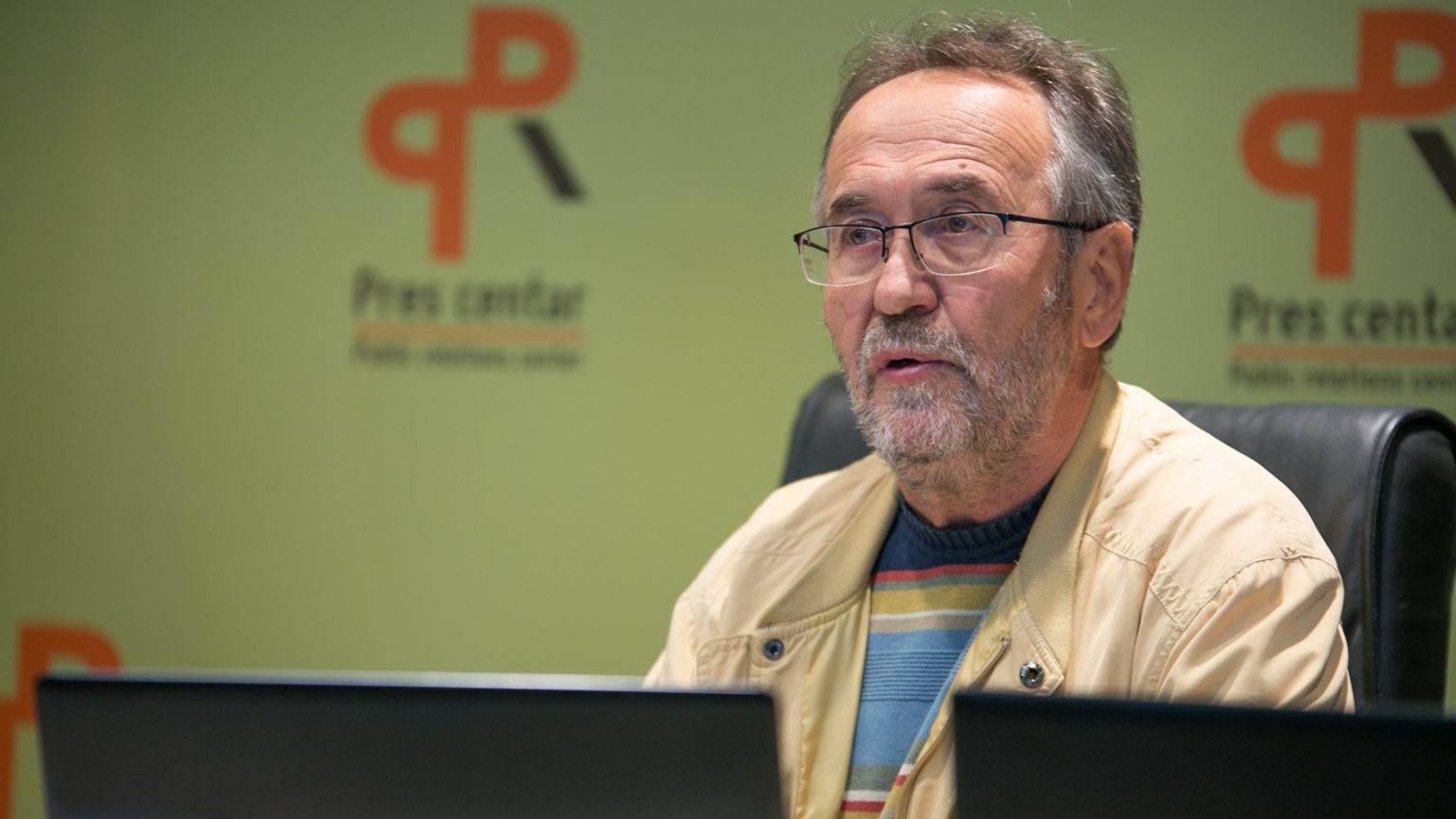 Like Rajkonac, media analysts and civic organisations believe that most of RTCG's wartime archives were removed intentionally, as the former public broadcaster's management attempted to destroy traces of propaganda.
According to RTCG's internal procedures, video documentation can only be taken with the signature of the editor-in-chief or the editor of the news programme.
In August 2008, the former head of RTCG, Velibor Covic, said that most of video materials from wartime were stolen or just deleted.
"We found only eight tapes with news programming from wartime, while all the entertainment and culture archive was intact," Covic told newspaper Vijesti.
Bozicar Colovic was editor-in-chief at the time. Current RTCG management didn't respond to BIRN's request to answer questions about who could have taken the missing material, but in August 2008, Colovic told Vijesti newspaper that it was hard to control who was using RTCG's video archive.
"There were few professionals at the television station at the time. Television staff and unknown persons stole the material, and sometimes TV footage even appeared in political parties' videos," he said.
Vukovic suggested that avoiding lustration for wartime propaganda could be a possible reason for the loss of part of the RTCG archives.
"This media outlet was propagandist in the worst sense of the word. That does not help a large number of people who later switched sides and started whitewashing their biographies," Vukovic said.
An opinion survey by the Centre for Civic Education NGO last May suggested about 55 per cent of Montenegrins said that the country has not managed to deal properly with its wartime past. Sixteen per cent of respondents said the attacks on Dubrovnik were justified, while 35 per cent said they believe that no war crimes were committed in Montenegro.
Rakonjac said that audio-visual records would constitute incontrovertible evidence of RTCG's reporting at the time, and collating archival materials from the conflicts in the former Yugoslavia could help with the process of dealing with the wartime past.
"Collecting together video material would contribute to illuminating the past and facing the truth about wartime events," she said.
"The lessons they hold must not be forgotten."