President Aleksandar Vucic made a speech at the launch of the collected works of Serbian historian Milorad Ekmecic, who was a close associate of Bosnian Serb wartime political leader Radovan Karadzic.
This post is also available in: Bosnian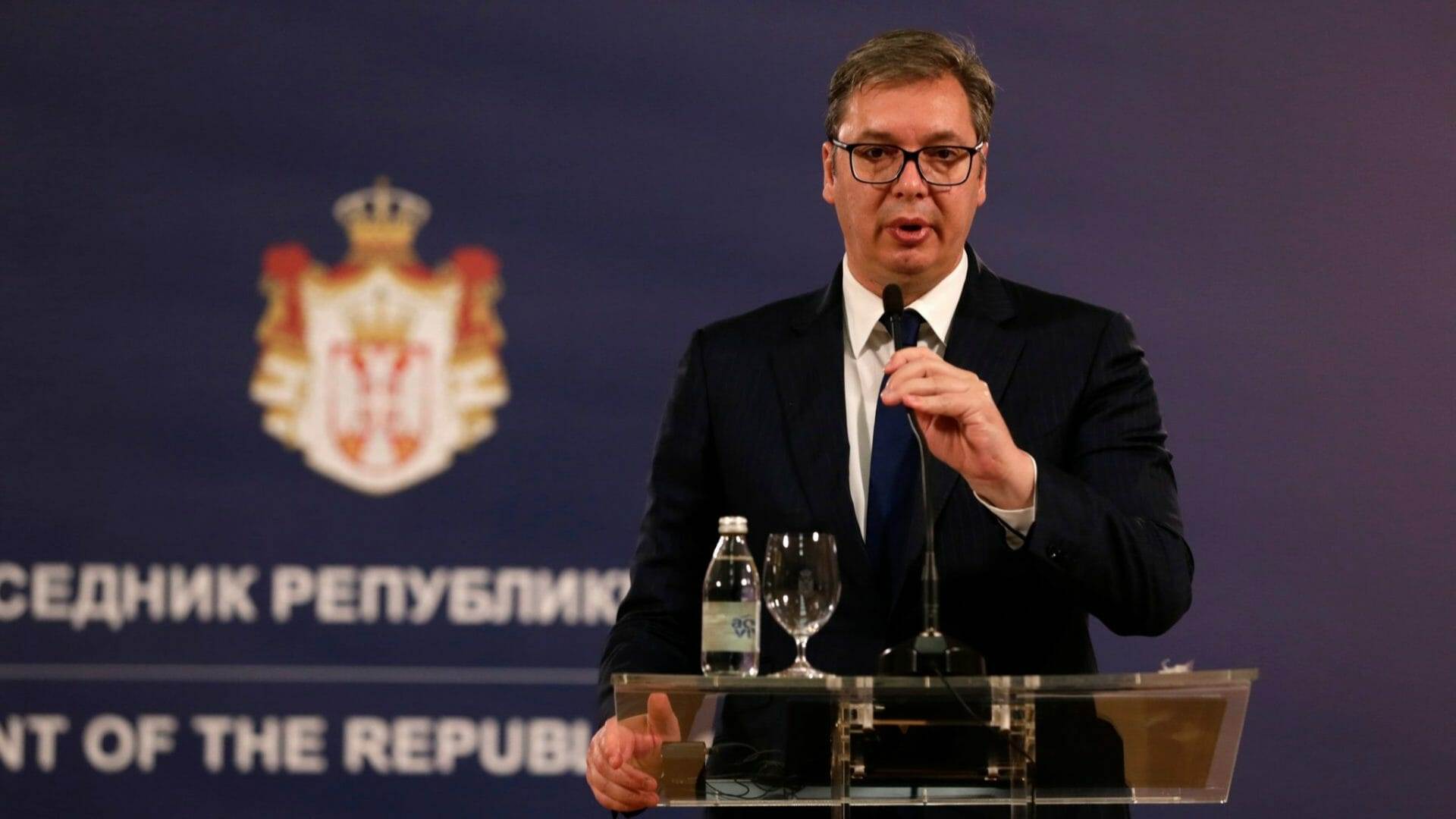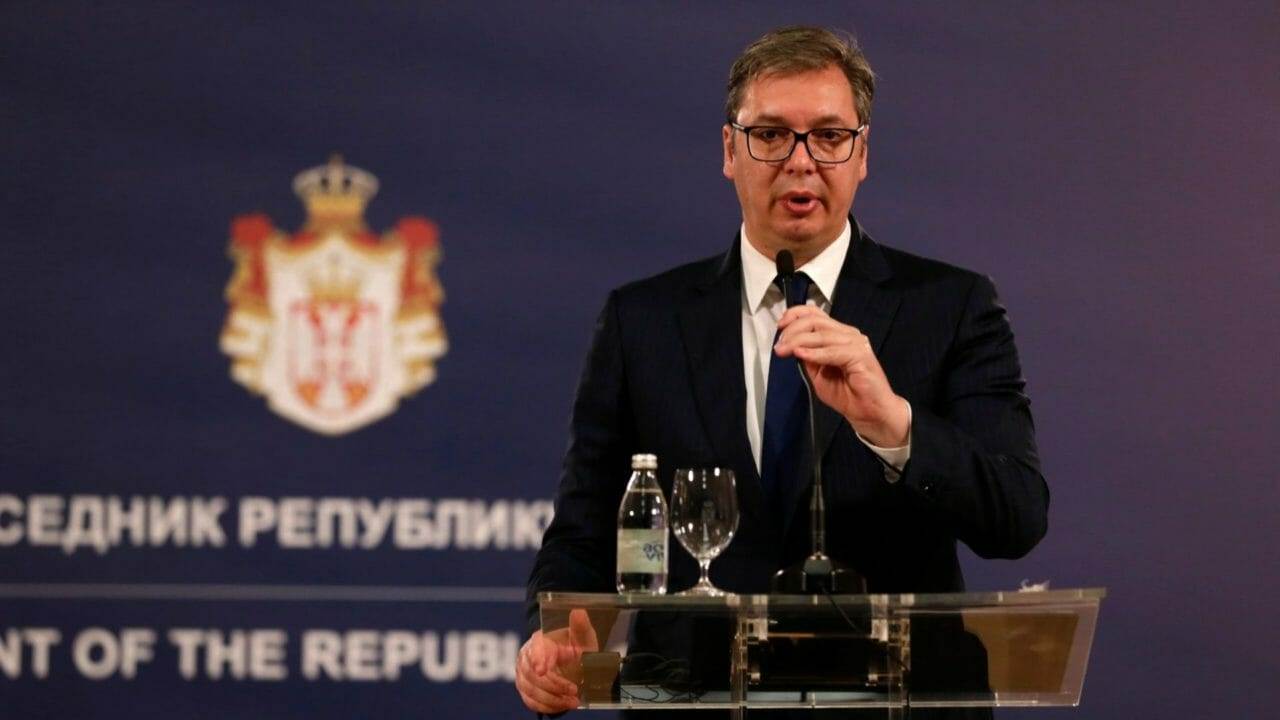 Aleksandar Vucic. Photo: EPA-EFE/ANDREJ CUKIC
Aleksandar Vucic said at the launch of the collected works of Serbian historian Milorad Ekmecic in Belgrade on Tuesday that his books about Yugoslavia and Serbian history should be "in all our homes".
Ekmecic (1928-2015) was a member of the political council of the Serb Democratic Party, the Bosnian Serb nationalist party led by Radovan Karadzic, who was jailed for life by the UN court in 2019 for genocide and other wartime crimes.
"These books, as textbooks, should be everywhere, in all our homes, so that each of our houses has these collected works and sometimes we learn something, sometimes we read, but so that everything that these people went through and what they left behind, stands as a reminder for the future, for each of our children, for all those who are to come," Vucic said.
As well as Vucic, Serbian Interior Minister Aleksandar Vulin and Minister of Culture and Information Maja Gojkovic attended the launch event organised by publishers Pravoslavna rec (Orthodox Word), among other officials.
Ekmecic was a historian and professor in the Yugoslav period. Many of his family members were killed by Croat Ustasa forces in his home village of Prebilovci in 1941, and during World War II he became a member of the Partisan movement. He went on to spend most of his professional life in Sarajevo, Bosnia and Herzegovina.
In a book published in 2011 by former official Uros Suvakovic, Ekmecic said that he was "not eager to be a member of the Serb Democratic Party, [but] was in the closest circle in which it was conceived".
According to an extract of the book published in news magazine Pecat, Ekmecic told a Serb Democratic Party council in 1992, before the Bosnian war erupted, that "Serbs in Bosnia and Herzegovina are now a religious minority in a foreign country. As in 1914, Serbia is for us the only guarantor of our freedom, and Belgrade remains our capital."
He was supposed to testify as a defence witness in the Hague Tribunal's case against Slobodan Milosevic, but did not appear because Milosevic died in March 2006.
After Milosevic's death in custody, Ekmecic described him as a "righteous man" who "paid with his head".
He was a member of the Bosnian Serb entity's senate from 2009 until his death in 2015.
In February 2019, Vucic sent a personal proposal to Belgrade City Assembly to name streets after Ekmecic and Dobrica Cosic, a Serbian writer and former president of Yugoslavia, who was also close to Milosevic and Karadzic. The streets were renamed the following month.