Radoslav Brdjanin, wartime leader of a Serb-run rebel territory called the Autonomous Region of Krajina in Bosnia and Herzegovina, has died at the age of 74, a few days after his release from prison.
This post is also available in: Bosnian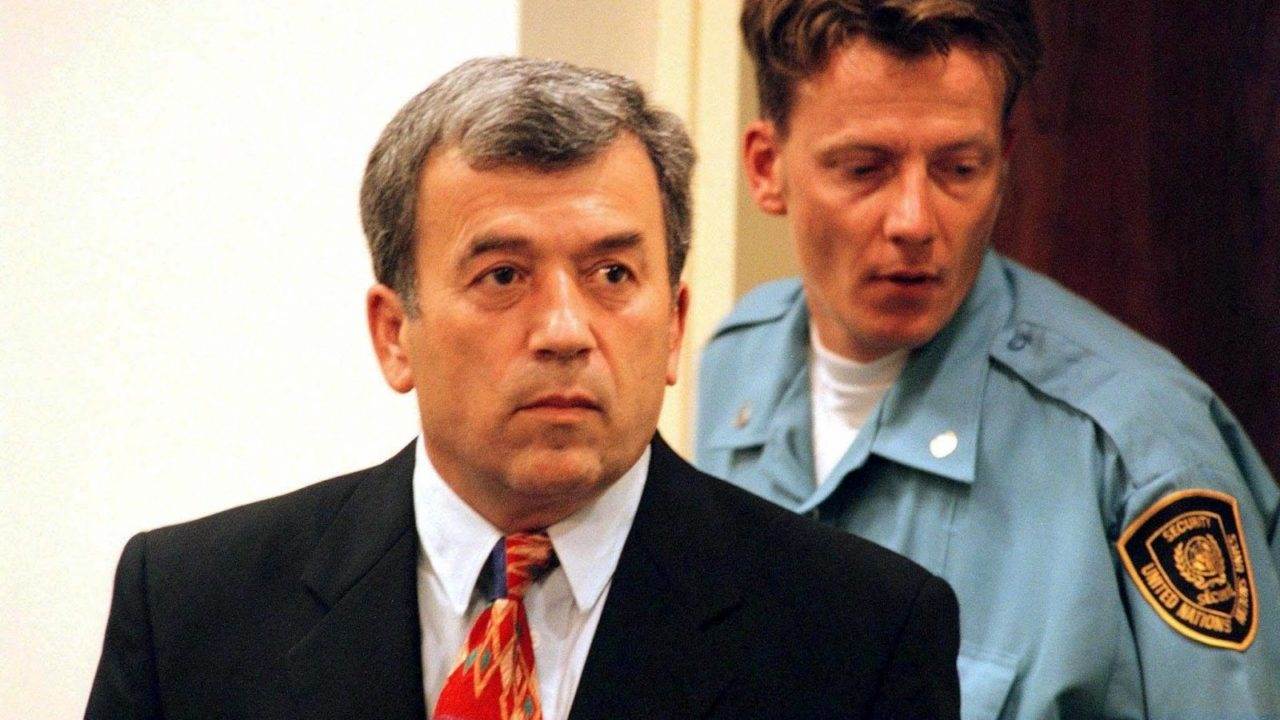 Radoslav Brdjanin in court in The Hague in July 1999. Photo: EPA PHOTO/ANP/UPI POOL/ROBERT GODDYN.
Convicted war criminal Radoslav Brdjanin died on Wednesday in hospital in Banja Luka in Bosnia and Herzegovina after being admitted earlier in the week with signs of multiple organ failure.
Brdjanin had been hospitalised soon after his return to Bosnia and Herzegovina. He had been granted early release after serving 23 years of a 30-year prison sentence for crimes against humanity.
"After several days of hospitalisation and treatment by a medical team composed of intensivists, gastroenterologists, abdominal surgeons, oncologists and radiologists and all the efforts of the medical staff to save his life, the patient died," said the University Clinical Centre of Republika Srpska, where Brdjanin was being treated.
Milorad Dodik, the Serb member of Bosnia's tripartite presidency and the political leader of Bosnian Serbs, sent his condolences to Brdjanin's family.
"I was deeply shaken by the news of the death of Radoslav Brdjanin, a great patriot who sacrificed most of his life for the freedom and survival of the Serb people in this area," Dodik wrote on Twitter.
Brdjanin's lawyer, Novak Lukic, told BIRN that he heard about his death from family members, but did not want to give any further comment.
During the war, Brdjanin was the political leader of the short-lived, self-proclaimed Autonomous Region of Krajina, which was established by rebel Serbs in north-western Bosnia and Herzegovina.
Brdjanin was arrested in 1999 in Bosnia, and was sentenced to 30 years in prison by the Hague Tribunal in 2007 for crimes against non-Serbs in the area, including persecution, torture and deportations.
The Mechanism for International Criminal Tribunals in The Hague recently granted early release to Brdjanin.
The UN Court said that in 2019, he had already served two-thirds of his sentence and that there were "compelling humanitarian reasons" for his early release.
The president of the Mechanism for International Criminal Tribunals, judge Graciela Gatti Santana, said she had received information from the United Nations Detention Unit in the Netherlands, where he was being held, about "the recent and apparently serious deterioration of Brdjanin's health".
A previous application for early release was rejected in 2020 because of the seriousness of his offences and because the court said that he had "failed to demonstrate that he has been sufficiently rehabilitated".