Dutch Drama About Srebrenica Genocide Gets Bosnian Premiere
'Dangerous Names', a play about the 1995 genocide whose leading roles are played by a Srebrenica survivor and a former Dutch peacekeeping soldier, was given its Bosnian premiere in Sarajevo.
This post is also available in: Bosnian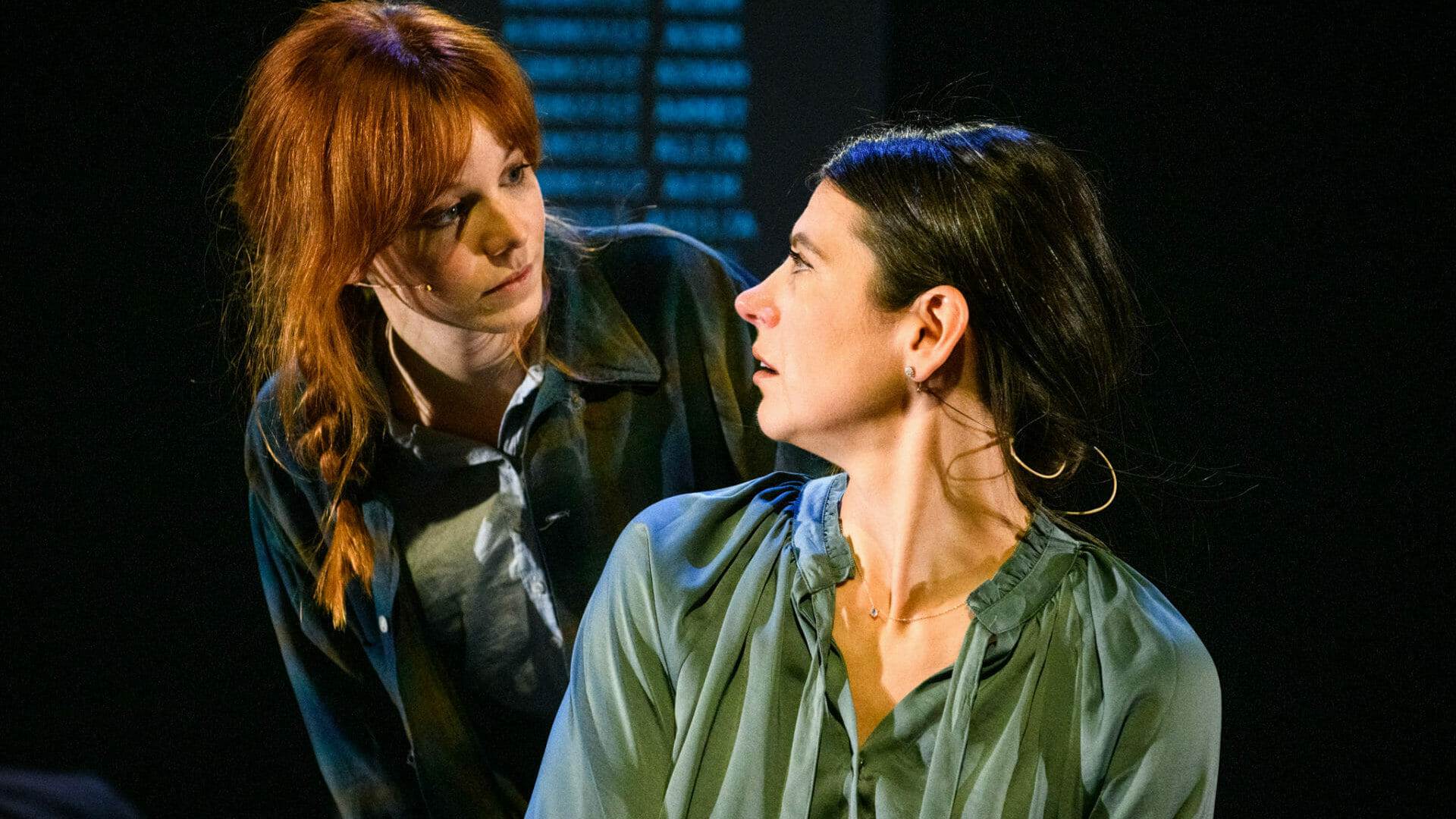 A scene from the play. Photo: Jostijn Ligtvoet
'Dangerous Names' was performed for the first time in Bosnia on Monday evening at the National Theatre in Sarajevo with genocide survivor Alma Mustafic and Raymond Braat, who was a soldier with the Dutch UN Battalion of peacekeepers in Srebrenica, in the leading roles.
The play, directed by Boy Jonkergouw, is based on the testimony of Mustafic, whose father was killed in the genocide of Bosniaks by Bosnian Serb forces, and on testimony from Braat.
Mustafic said the play is called 'Dangerous Names' because at the beginning of the Bosnian war, people's names and surnames were enough for them to be labelled as being on one side or another in the ethnic conflict.
"The mere fact that your father's name was Rizo Mustafic was enough," Mustafic, who was 14 years old in 1995, told BIRN.
"The very fact of which group you belong by your name was quite enough for you to be destroyed," she said.
The Dutch UN peacekeeping battalion was based in Srebrenica, supposedly a UN-protected 'safe area', but failed to prevent the massacres of Bosniaks like Mustafic's father. The play, which was made primarily for a Dutch audience, explains how troops like Braat were ordered to separate the Bosniak men from the women before the killings.
"It is very important for this show to combine the two sides, because they saw what happened," Braat told BIRN.
"What is historic in this play is that we have a Dutchman who says, 'Yes, we knew these people were going to die', and admits that things there went wrong," he said.
The play will also be performed at the National Theatre in Tuzla on Wednesday.