Incidents of incitement to ethnic hatred are not uncommon in Serbia. So why are they not being punished?
This post is also available in: Bosnian
It was May 19, 2017. After the man grabbed for the neck of one of the women, she and her colleague escaped into the back, as their assailant chanted words that can be heard on the stands of Serbia's football stadiums – "Kill, slaughter, so the Shiptar does not exist."
Five months later, having pleaded guilty, the man was sentenced to 10 months house arrest with electronic surveillance. He was the drunk, the verdict noted.
The man, who according to court records was born in 1970, was one of 24 people convicted in the past five years in Serbia for incitement to national, racial and religious hatred and intolerance or racial and other discrimination, according to data obtained by BIRN.
Rights groups say this number is in no way representative of the extent of the problem in Serbia, where such language can regularly be heard on the terraces of sports stadiums, at right-wing protests, and even in political and public discourse. It simply isn't being prosecuted, they argue.
"The key problem is that, as in other cases, the prosecution does not act independently but in many cases is dependent on the actions of the police and under great political pressure," said Marko Milosavljevic, programme coordinator at the Youth Initiative for Human Rights, YIHR.
Croat coach quits Belgrade club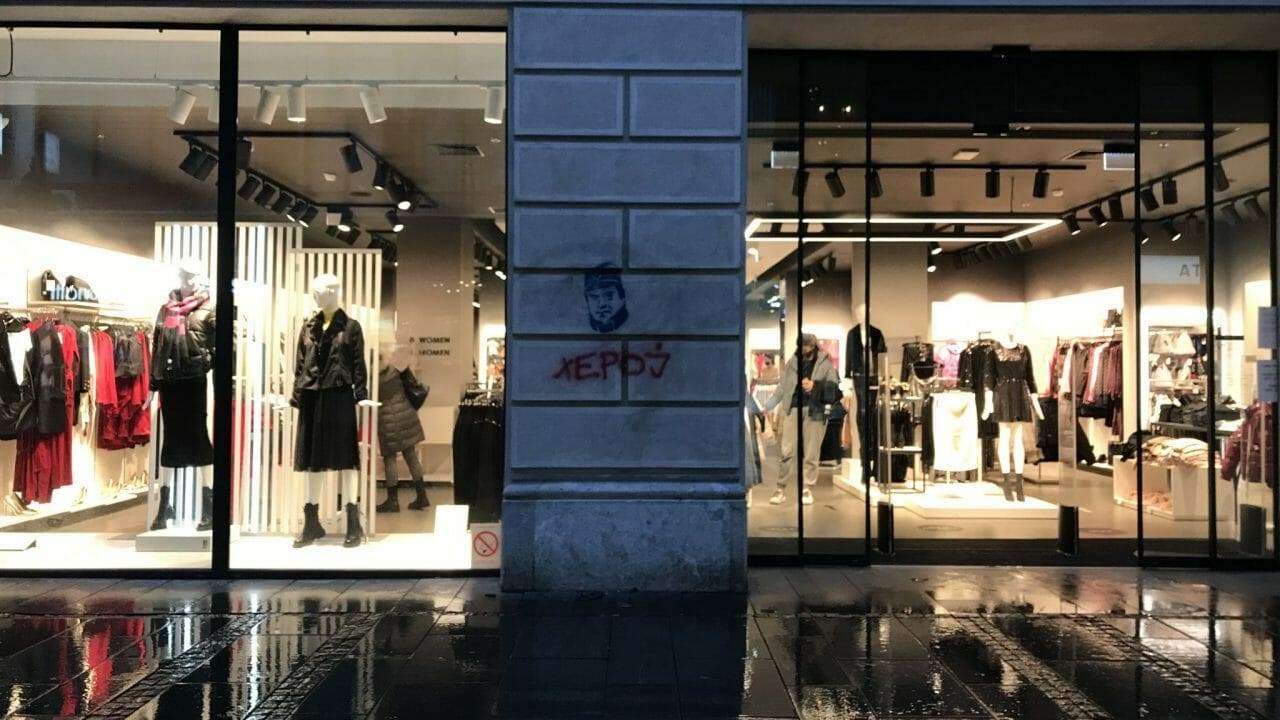 A stencil of the face of convicted war criminal Ratko Mladic with the word "Hero", one of many sprayed on the main pedestrian street in Belgrade in December 2021. Photo: BIRN.
Between January 1, 2017 and February 16 this year, courts in Serbia convicted 21 people of incitement to national, racial and religious hatred and intolerance. Eight were given suspended sentences, seven were sent to prison for between three months and a year, four were sentenced to house arrest and two were given unspecified additional measures.
Three people were convicted of racial discrimination during the same period; two were given suspended sentences and the third was sentenced to house arrest.
The issue of intolerance hit the headlines again in February this year when Mirko Vicevic, a well-known Yugoslav-era water polo player, resigned as coach of Belgrade's Red Star club after just three weeks in charge. A Croat from Montenegro, Vicevic quit four days after a group of Red Star fans displayed a banner that read 'Shiptar, Croat, Balija – They are Not My Brothers.'
'Balija' is a derogatory term for Muslim Bosniaks.
The YIHR in Serbia filed a misdemeanour complaint, citing a law prohibiting the use of neo-Nazi or fascist symbols and the law on public order.
"We decided on such a step because we want to finally see a judicial epilogue to such violent behaviour by hooligan groups," said Milosavljevic. The organisation is yet to hear whether authorities will act on the complaint.
Only a handful of cases concerning neo-Nazi or fascist symbols have been heard by courts in Serbia over the past five years. In the case of violations of public order and peace, there were over 16,000 verdicts and it is impossible to say how many concerned hate crimes.
'Bad message'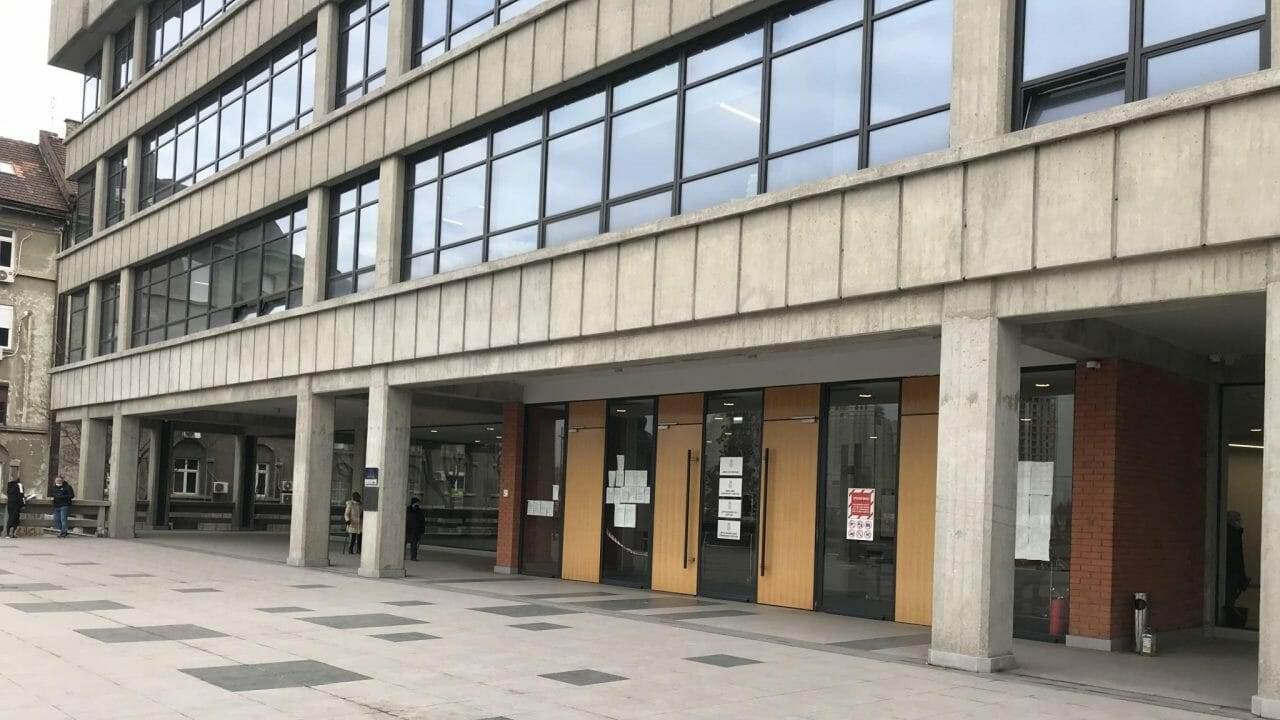 The Palace of Justice in Belgrade. Photo: BIRN.
Marina Barbir, a member of the board of directors at the Association of Judges of Serbia, said there were probably two reasons for the low number of people convicted of incitement to national, racial and religious hatred and intolerance or racial and other discrimination.
Firstly, she said, "in the Republic of Serbia there are mostly positive interethnic, religious and racial relations" – a statement that some rights organisation would question. Secondly, Barbir told BIRN, some incidents are in fact processed as different violations, such as violent behaviour at a sports event or public gathering, "which is a more serious crime".
The burden of proof can also prove difficult, she said, given that prosecutors must provide evidence that hatred, intolerance or discrimination were the basis for the way the accused behaved. Suspended sentences are common for first offenders, "as a warning measure", said Barbir.
Rights groups, however, say that the sense of impunity felt by some fan groups can spill over into the streets.
Some take their cue from politicians, including those in power, who have welcomed convicted war criminals at public events. Big sports clubs are often also fully or partly state-owned, with politicians serving as directors and fan groups unofficially affiliated to certain political parties.
"The lack of an institutional response to racist incidents in sports is understandable, as high-ranking executive officials have repeatedly welcomed convicted war criminals in an organised manner, sending a bad message," the Belgrade Centre for Security Policy, BCBP, a think-tank, said in a report in December 2019.