Albania Starts Investigating 'Pandora Papers' Offshore Transactions Case
Based on the Pandora Papers leaks, Albanian prosecutors are to probe 3.6 million euros that the company that built the electricity interconnection line to Kosovo paid to a small UAE-baed consultancy from 2013 to 2019.
This post is also available in: Bosnian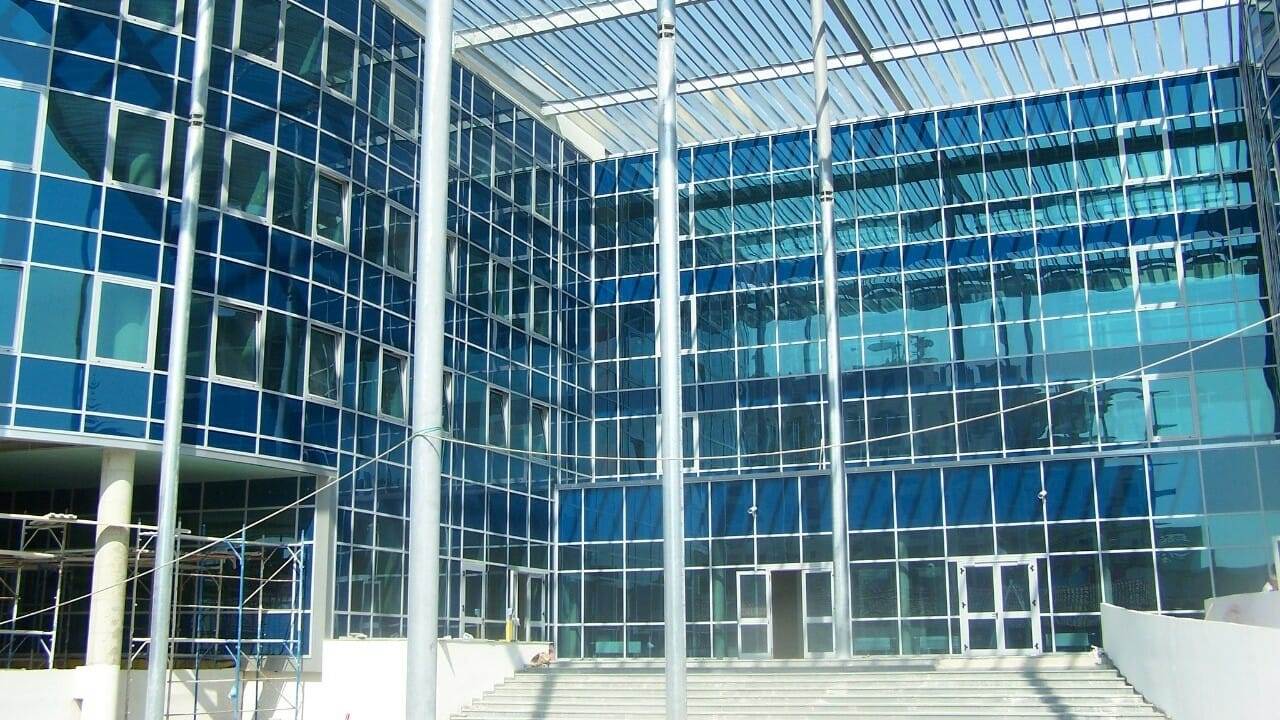 Special Prosecution Against Organised Crime and Corruption (SPAK) building in Tirana, Albania. Photo: SPAK
Albania's Special Prosecution Against Corruption and Organized Crime, SPAK, has started investigations into 3.6 million euros of transactions made by the company that built the electricity interconnection line to Kosovo to a small UAE-based consultancy.
SPAK told BIRN: "Given the ongoing investigation, we cannot provide further information."
According to documents made public by the "Pandora Papers" leak last year, which exposed secret offshore accounts globally, the Bosnian engineering company that built the electricity interconnection line, Energoinvest, paid the 3.6 million euros to a small UAE-based consultancy, AL Energy Transmission, headed by the Albanian businessman Vasil Kallupi.
BIRN's investigation last October revealed the transactions, based on the leaked documents. Though not necessarily illegal, experts say that when money is redirected through offshore jurisdictions, the risk of corruption rises.
Founded in 1953, in then Yugoslavia, Sarajevo-based Energoinvest is a known player in the electricity transmission market in the Balkans. Before it won the 2013 tender, it had already laid hundreds of kilometres of power lines in Albania.
In 2011, it worked on the construction of a 400-kilovolt line between Albania and Montenegro; between 2013 and 2016 it was contracted to build a 110-kilovolt line in southern Albania; and in 2020, alongside Croatia's Koncar, it won a 35 million-euro contract to build another high-voltage line between Albania and North Macedonia.
AL Energy Transmission LTD was founded in March 2013 in Ras al-Khaimah, in the UAE, via the offshore services provider SFM Corporate Services. According to these documents, its "beneficial owner" – the ultimate owner or controller of the company, regardless of who holds the legal title – is Jola Duro, a 40-year-old woman from Tirana, Albania's capital.
The company's business plan, drawn up in February 2013, prior to its registration, listed Duro as the office manager and Kallupi as project manager. The company website names Kallupi as CEO.
Documents seen by BIRN included a statement from AL Energy Transmission's bank account in the Lichtenstein-based Bendura Bank covering 2013 to 2019. From this it can be seen that Energoinvest made 39 payments to the company over this period.