The treatment of Vietnamese workers brought to Serbia to build a factory for a Chinese company is shameful, and has all the elements of exploitation and people trafficking, an expert says.
This post is also available in: Bosnian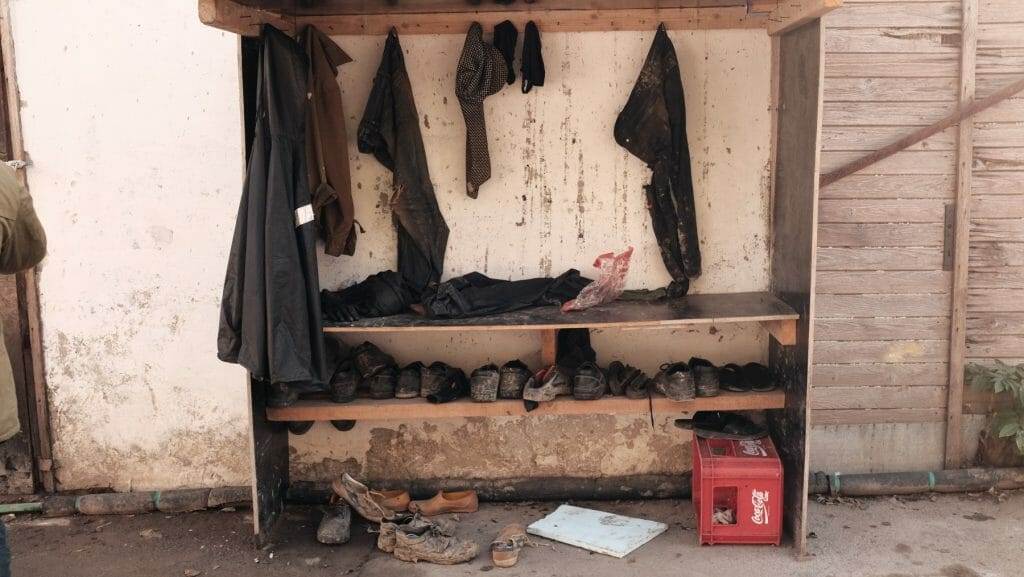 A house in Zrenjanin where Vietnamese workers live in poor conditions, according to NGOs, November 2021. Photo: A11/Sara Nikolic
Serbia's former information commissioner, lawyer Rodoljub Sabic, on Wednesday said claims that Vietnamese workers hired to build a factory for Chinese tyre manufacturer Shandong Linglong Tire in Zrenjanin were true and pointed to the criminal offence of people trafficking.
Under Serbian law, the prison sentence for this crime is up to 12 years.
"Whoever by abusing trust, [or] by retaining personal documents … hides or holds a person in order to exploit his work" commits the crime of trafficking in human beings (Criminal Code, Article 388) by which he is threatened with imprisonment up to 12 years," he wrote on Twitter.
Sabic, who is president of the Civil Committee for the Protection of Human Rights Defenders and Whistleblowers, founded by the think thank the Belgrade Centre for Security Policy, told media previously that the state's attitude toward the issue was "shameful".
In this case, there was clear "multiple illegal and extremely inhumane treatments of workers" on the Linglong factory site in Zrenjanin, he said.
"The facts also provide more than enough grounds for the intervention of the public prosecutor's office, which, despite that, has also been absent," Sabic said.
He added that the state has an obligation to ensure the application of domestic laws on the entire territory of Serbia and should not have a "servile relationship" with any foreign investor.
The two NGOs that broke the story, A11 and the Serbian anti-trafficking NGO ASTRA, on Wednesday filed requests for an urgent reaction of state institutions in a case of potential human trafficking for the purpose of labour exploitation.
They previously submitted a detailed report in which they claimed that around 500 workers from Vietnam were living and working in conditions that could endanger their health and even their lives.
The workers were officially hired by China Energy Engineering Group Tianjin Electric Power Construction Co. Ltd, registered in Belgrade. The company was hired by Shandong Ling Long Tire for the construction site of the factory in Zrenjanin.
Ling Long confirmed to BIRN that its workers are hired through China Energy Engineering Group Tianjin Electric Power Construction Co. Ltd, sending an official statement of that company denying any breach of the law, and claiming that the passports of the workers were taken only in order to obtain temporary residence and work permits, as well as preparation of documentation for their vaccination.
"The passports must be returned to the workers as soon as all the necessary permits are collected. At any given moment, if there is a need, everyone can come for their passport. There is no talk of having someone's passport confiscated," the company said.
The company denied that the Vietnamese workers live in poor conditions, and also said that their salaries were paid on time monthly according to the number of hours worked.
It stressed that the workers were hired by an employment agency from Vietnam, Song Hy Gia Lai company Ltd.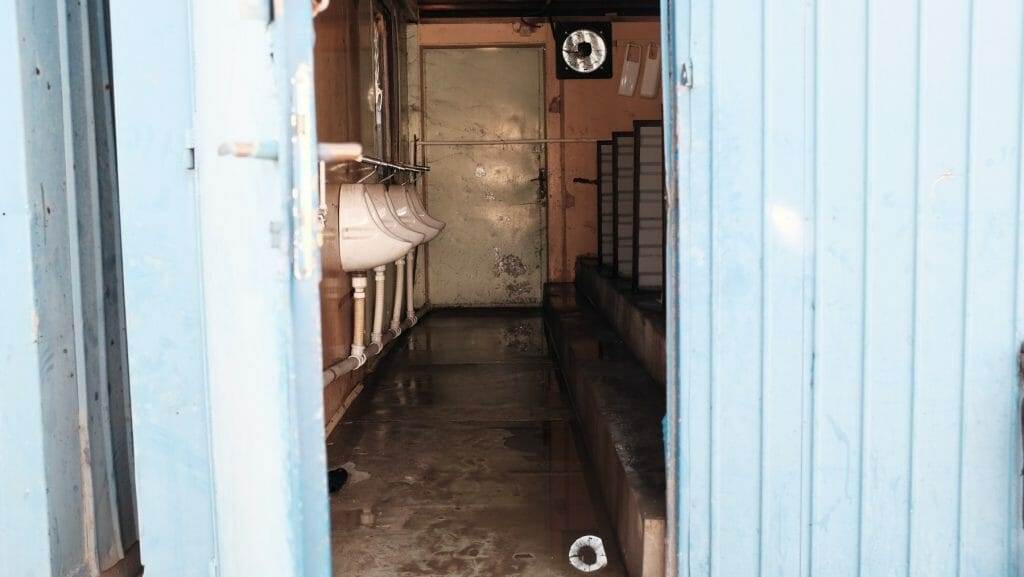 According to NGOs reporting the alleged violations, around 500 Vietnamese workers have been hired to build the tire factory. However, the 2020 financial report of Ling Long says it has only 140 workers, which poses question about what basis all the workers hired on.
The NGOs' report claims that the Vietnamese workers sleep in cramped dormitories, have only two toilets and lack clean and warm water.
It says they also lack food, causing some of them to hunt small animals nearby to eat. Their working hours are often longer then allowed under the law, their salaries often come late, and when they are paid, it is in cash.
The report claims their employer does not provide personal protection equipment and deducts the costs of some of their working equipment from their salaries.
The Serbian government has been heavily promoting the factory project, despite critics accusing it of illegality, labour exploitation and potentially harming the environment, as the tyre industry is known for causing pollution.
The Chinese owners received 95 hectares of land free of charge whose value was estimated at 7.6 million euros.
They will also receive 75 million euros in subsidies from the budget for the employment of at least 1,200 workers by the end of 2024, according to the Commission for the Control of State Aid.
A BIRN investigation in January 2021, 'Like Prisoners': Chinese Workers in Serbia Complain of Exploitation', cited evidence that Chinese workers at the Zijin Mining Group Co. in Bor, eastern Serbia, were working in poor conditions.
The evidence raised questions about the conditions facing Chinese workers in Serbia and the readiness of the Serbian authorities to intervene and risk damaging an increasingly important diplomatic and investment relationship with China.