Prisoners 'Weren't Beaten' in Brcko Prison During Bosnian War
A former inmate of a prison in the Brcko area of Bosnia in 1992 told the trial of an ex-soldier accusing of assaulting detainees that he did not see any of his fellow inmates being beaten or tortured.
This post is also available in: Bosnian (Bosnian)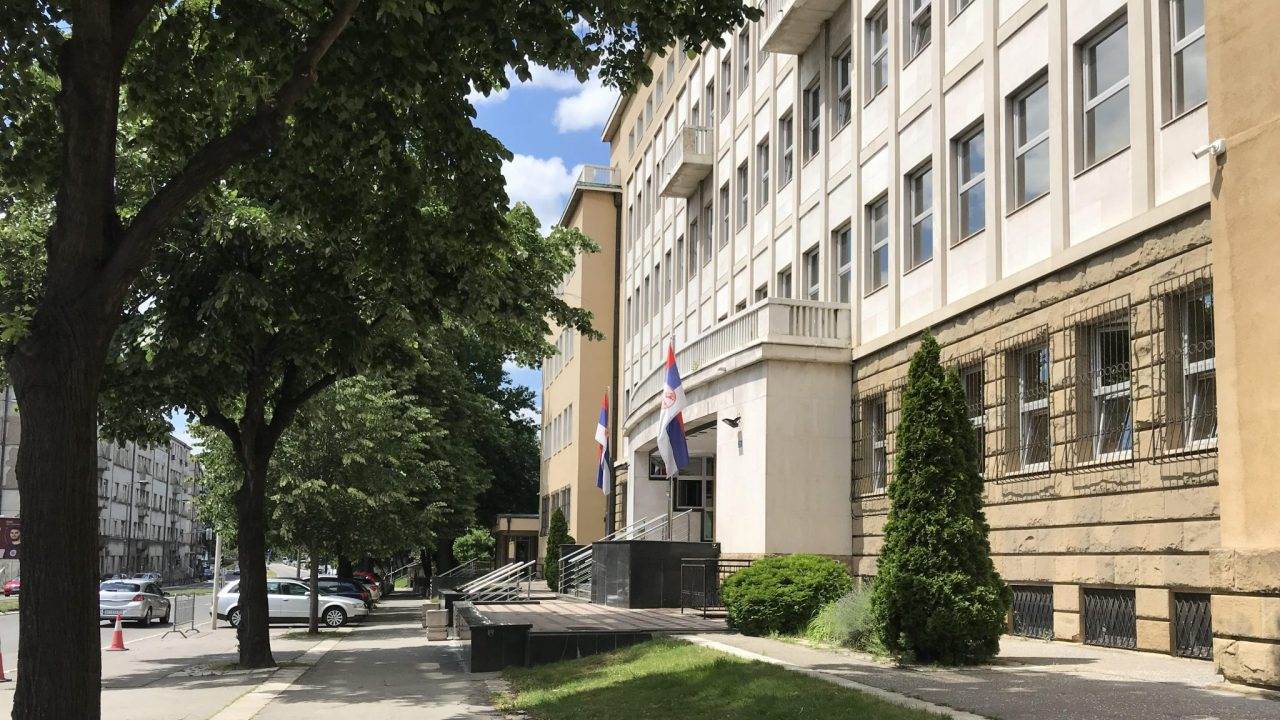 Belgrade Higher Court. Photo: BIRN BiH
A defence witness told the war crime trial of wartime fighter Osman Osmanovic at Belgrade Higher Court on Monday that he was held at the jail where the defendant allegedly assaulted prisoners in the Brcko area of Bosnia and Herzegovina but did not see any prisoners being beaten or tortured while he was there.
Witness Amir Sudar said he was detained at the beginning of May 1992, when war broke out in Bosnia and Herzegovina, because he had the flag of Socialist Yugoslavia hanging at his house.
"I was in custody, there were eight, nine Serbs with me, we were in a custody facility in Okrajci," Sudar told the court.
He explained that this facility and Gornji Rahic prison camp, where Osmanovic allegedly committed his crimes, were right next to each other.
He said he was detained for a couple of months and that during that time, he did not see or hear prisoners being beaten.
The indictment alleges that Osmanovic was a member of the Bosnian Croat force, the Croatian Defence Council, and later of the Bosnian Army, and that he committed war crimes against prisoners held at the Gornji Rahic camp during the summer of 1992.
It names four people who were allegedly victims of beating and torture at Gornji Rahic.
When Judge Mirjana Ilic asked Sudar about the victims, he confirmed that some of them were in custody with him, but again insisted they were not beaten.
According to the indictment, one of the victims was sent to dig up unexploded ordnance. Sudar said he was a deminer and he went to extract the explosives while other prisoners were digging.
Sudar also claimed that Osmanovic was never at the Gornji Rahic facility while he was there.
Earlier in the trial, Mara Bukmirovic, the daughter of one of victims, Aleksandar Pavlovic, who died in 2013, told the court that her father and another detainee thought that Osmanovic "must have had some authority" at the camp and "must have known" about the torture there.
Osmanovic, a citizen of Bosnia and Herzegovina, was arrested in November 2019 on the border between Serbia and Bosnia. Sarajevo asked for his extradition but Serbia refused.
His trial in Belgrade started on June 1, when he pleaded not guilty.