Kosovo has begun to develop a national transitional justice strategy, intended to address the unresolved legacies of the 1998-99 war - but questions remain over whether the political will exists to avoid a 'mono-ethnic' initiative.
This post is also available in: Bosnian
The Justice Ministry tasked the team of ten people, including state officials, civil society representatives and foreign experts, with preparing a draft document within six months detailing how the strategy should be implemented. It will then be offered for public debate.
At the first meeting of the working group last month, Prime Minister Albin Kurti said the initiative was almost too late.
"This is the last moment to properly face up to the past. It's the last moment to address all that has happened. To gauge the damage. To repair it. To fulfil the right to truth for victims of crime, survivors and their families," Kurti said.
The move came two months after Kurti held the first meeting of another working group focused on planning for the establishment of a new, government-backed Institute for Crimes Committed During the War, which is intended to properly document all the crimes committed during the conflict.
A previous Institute for War Crimes was established in 2011, but then abolished in 2018 by the prime minister at the time, Ramush Haradinaj. Its re-establishment was one of Kurti's Vetevendosje party's promises before it won parliamentary elections in February. Kurti also vowed to sue Serbia for alleged genocide.
Baki Svirca, the head of Transitional Justice Division at the Justice Ministry, who is leading the working group on the national transitional justice strategy, said that it will aim to be a "comprehensive, victim-centred strategy".
Svirca explained that it will include a "programme of reparations, truth-telling, memorialisation and effective tools for survivors".
"We [also] want to create an information strategy so the public can understand the principles and ethics of transitional justice in Kosovo. At the heart of this strategy will be the rights, needs and interests of all communities," he said.
The strategy will pool information that has already been gathered and published by various domestic and international rights organisations such as the Humanitarian Law Centre, Human Rights Watch and others, he added.
"We want to gather all the information related to the war and turn it into official state information and create a narrative for the war," he said.
Gezim Visoka, a Kosovo-born associate professor of Peace and Conflict Studies at Dublin City University in Ireland, said that previous transitional justice initiatives in Kosovo, like the Institute for War Crimes that was abolished by Haradinaj, and the proposed Truth and Reconciliation Commission launched by former President Hashim Thaci, were flawed.
The Truth and Reconciliation Commission was initiated by the Kosovo Liberation Army's wartime political director Thaci in 2017 and aimed to provide the basis for dialogue between Kosovo's divided communities. But its future has been uncertain since Thaci was sent to the Kosovo Specialist Chambers in The Hague last year to stand trial for war crimes and crimes and humanity.
Visoka said these previous transitional justice initiatives "went ahead without wider vision, coordination and harmonisation, and were often exposed to politicisation and personalisation by political leaders".
"It is never too late to seek justice for unresolved crimes. But past efforts have left an uncertain legacy which could undermine present and future efforts," he added.
In terms of criminal proceedings, since 1999, war crimes cases have been tried by the UN court in The Hague, by the UN and EU's missions in Kosovo, UNMIK and EULEX, and by domestic courts – and none of them has been particularly successful. It remains to be seen whether the Kosovo Specialist Chambers, which was set up to try Kosovo Liberation Army ex-guerrillas for wartime crimes, will achieve more.
Overall, transitional justice efforts in Kosovo so far have been inconsistent and inadequate, experts believe.
"The focus on war crimes trials abandoned the importance of the truth-seeking, documentation and commemoration aspects [of transitional justice], as well as the significance of reparations and compensation," Visoka said.
"With these elements being mostly absent, recognition for victims and survivors of the conflict is also being neglected," he added.
Post-war reconciliation is still a long way off in Kosovo, where its majority ethnic Albanian and minority Serb communities have completely different narratives about what happened during the war, and tensions are never far from the surface.
"There are several 'exclusive' truths blocking people from trusting each other, a lack of information about many wartime events or the whereabouts of missing persons, and there is still a culture of impunity for war crimes or corruption," Visoka explained.
He also argued that "the lack of interest from the international community" in including transitional justice issues in the ongoing EU-facilitated dialogue between Pristina and Belgrade to normalise relations has hampered any possible progress.
'A solution for the whole of society'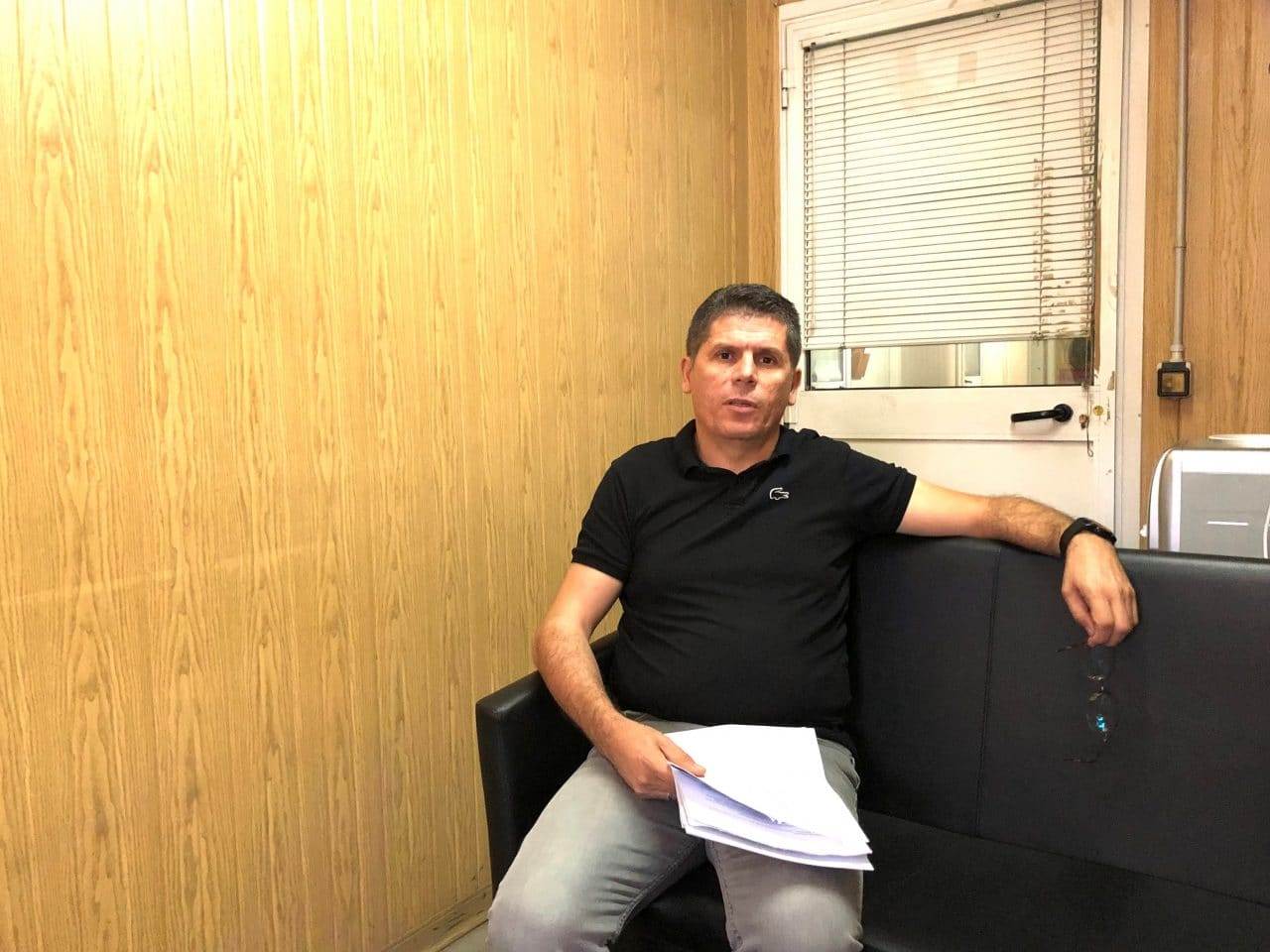 Baki Svirca from the Kosovo Justice Ministry is leading the working group on the national transitional justice strategy. Photo: Serbeze Haxhiaj.
Bekim Gashi's mother and four sisters were killed by Serbian forces in a massacre in their village of Trnje/Terne on March 25, 1999, and their remains have not yet been found. Gashi said the transitional justice strategy should prioritise "missing persons and justice for the victims".
"We have seen selective justice and the denial of crimes against humanity," he told BIRN.
"Nothing can heal the wounds of the past if justice cannot be served," he said.
Gashi has had some success in getting justice for his murdered relatives. In 2008, he filed a criminal complaint to Serbia's War Crimes Prosecution against the Yugoslav Army's 549th Brigade. In 2019, Belgrade Higher Court sentenced former Yugoslav Army officer Rajko Kozlina to 15 years in prison for the murder of 27 civilians in Trnje/Terne in 1999, while acquitting his superior, Pavle Gavrilovic.
Lejla Gacanica, a Sarajevo-based legal adviser for TRIAL International, an NGO that provides legal assistance to victims of human rights abuses, said that because so many years have passed since the war, there has been time to assess what is needed.
"The strategy, even after 20 years, should bridge the main gaps and be perceived as a concrete solution for the whole of society. It is another chance to bring justice and peace in a post-conflict society and to work towards guaranteeing the non-repetition of the conflict," Gacanica said.
Aidan Hehir, a reader in International Relations in the University of Westminster who recently co-edited the book Kosovo and Transitional Justice: The Pursuit of Justice After Large Scale-Conflict, said that unlike the Kosovo Specialist Chambers, which were "imposed upon Kosovo by the international community and has negligible local support", the transitional justice strategy should be "inherently more legitimate".
Hehir said that the experts preparing the strategy should "establish principles on how to implement effective transitional justice mechanisms and not allow the process to become politicised domestically or interfered with by outside actors, so the initiative will help establish the truth about the war in Kosovo and provide support to all those affected".
There are several challenges that could undermine the strategy's chances of achieving any success, however.
Visoka said that "there is a risk that since there is no peace agreement between Kosovo and Serbia, and thus no agreed framework for dealing with the past, that the initiatives will be objected to by local Serb communities and ignored by donors and the wider international community".
The other key issue is that Kosovo's political leaders must have the will to genuinely address the unresolved legacies of the war, he said.
"It is crucial that transitional justice is not pursued according to mono-ethnic political agendas, but on principled grounds that offer a measure of justice to all victims and survivors," he argued.
Svirca insisted that process of drawing up the transitional justice strategy will not be conducted according to a mono-ethnic agenda, and that it will "offer a platform for all victims and survivors".
Hehir cautioned however that there will be a degree of scepticism among Kosovo Serbs, given that previous political leaders in Pristina have used transitional justice initiatives in cynical ways.
"The current government is very different, however, and not tainted by association with past failures; I hope, therefore that it will be given a chance to prove to all in Kosovo that it has good intentions," he said.