One of the defendants on trial for participating in the abduction and killings of 20 non-Serb civilian passengers who were seized at Strpci station during the Bosnian war died in July, said Belgrade Higher Court.
This post is also available in: Bosnian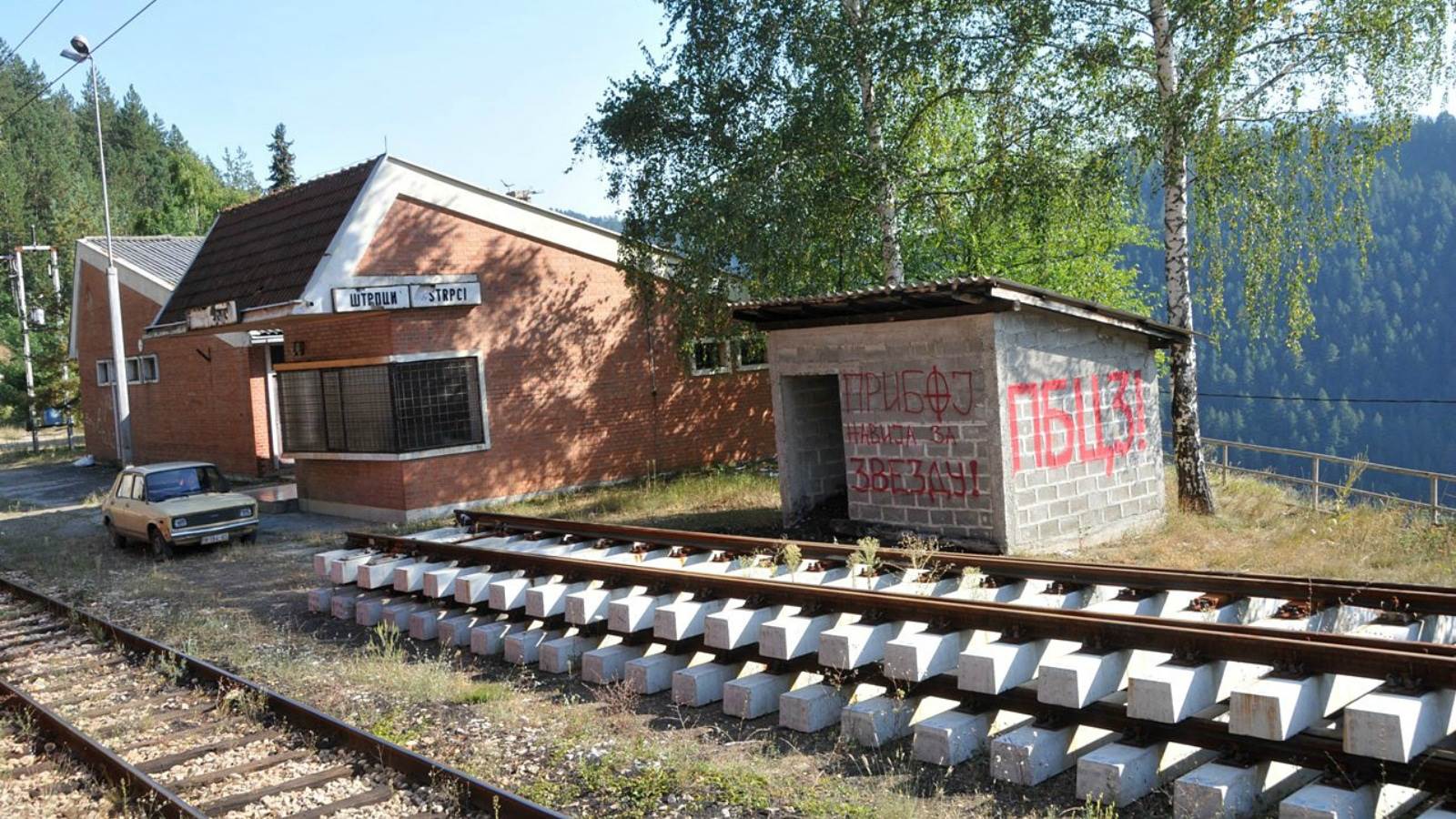 Strpci railway station. Photo: Wikimedia Commons/Anjci.
Ljubisa Vasiljevic, a wartime Serb paramilitary fighter who was one of five defendants in the Strpci trial at Belgrade Higher Court, has died.
Belgrade Higher Court told BIRN that Vasiljevic died on July 6 and that "due to that fact, the court adopted a decision to suspend the proceedings [against him] on August 16, 2021".
The last hearing in the case was held on June 7 but was postponed because Vasiljevic did not came to court because he had a high temperature. The next hearing has been rescheduled for September.
Ljubisa Vasiljevic, his brother Dusko Vasiljevic, Gojko Lukic, Jovan Lipovac and Dragana Djekic were all on trial for the abductions and killings of non-Serb passengers who were seized from a train that that was on its way from Belgrade to Bar in Montenegro on February 27, 1993.
The victims were taken to a school in Prelevo, where they were physically assaulted, and then to a burned-out house in the village of Musici, where they were executed.
Lipovac was a Bosnian Serb Army soldier and the rest were members of the Avengers paramilitary unit, led by Milan Lukic, who was sentenced to life imprisonment by the Hague Tribunal in 2012 for war crimes in the Bosnian town of Visegrad, but not for the Strpci deaths.
However, Lukic was indicted for the Strpci crime in Bosnia in December 2019.
The defendants in the Belgrade trial have all pleaded not guilty.
The trial of another ten suspects for the same crime started at the Bosnian state court in October 2015.
But the case against one of the defendants, Vuk Ratkovic, was dismissed in April this year after he also died.