Serbia, Kosovo Must Make Missing Persons a Priority: Report
In the four years from 2016 to 2020, Serbia and Kosovo have identified just 50 of more than 1,600 missing persons from the Kosovo war, a new report says.
This post is also available in: Bosnian (Bosnian)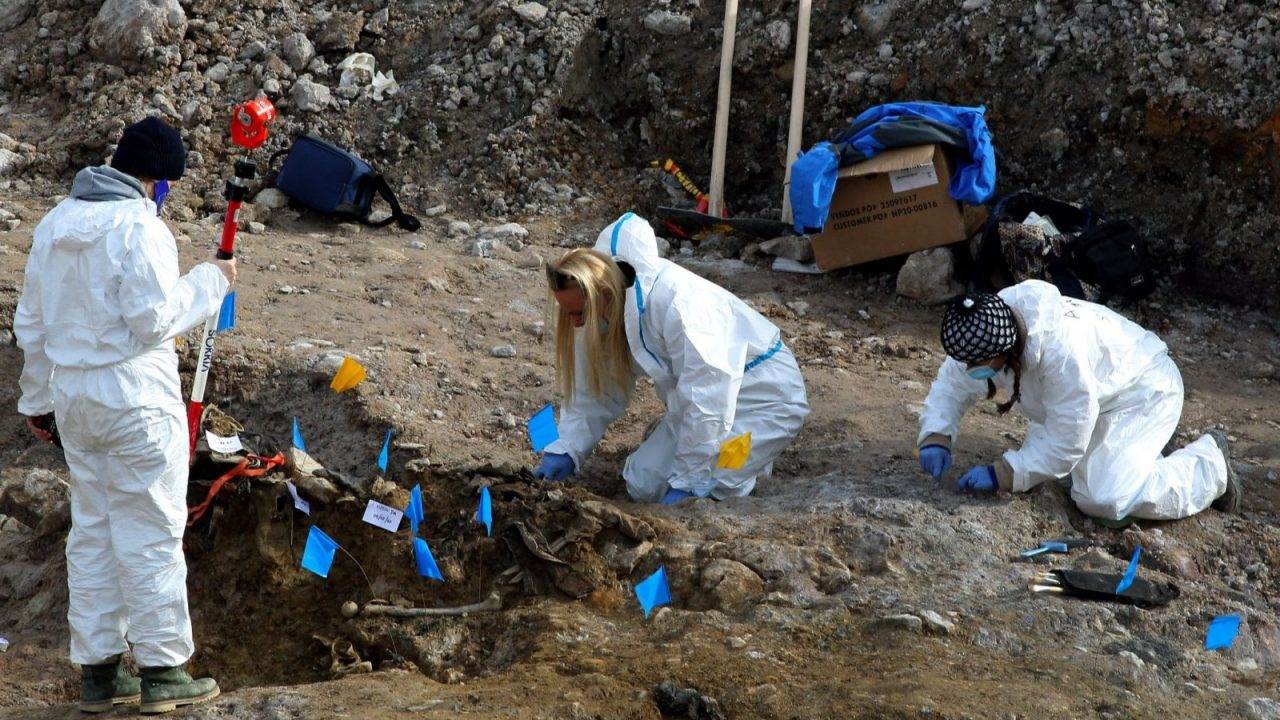 The remains of 18 people who disappeared during the Kosovo war were identified in Serbia from 2016 to 2020, while another 32 missing persons were identified in Kosovo, says a new report published on Tuesday by the Belgrade-based Youth Initiative for Human Rights, YIHR and the Mitrovica-based New Social Initiative.
Kosovo and Serbia must take a more proactive approach to the missing persons issue and open up all possible archives that could contain data about those who disappeared, the report urges.
Neither side is doing enough to ensure that the remaining 1,600 people who went missing as a result of the 1998-99 war are found, it argues.
"A valid indicator of effective work in resolving the issue of missing persons would be to break the conspiracy of silence in both Serbia and Kosovo by encouraging insiders to speak out, but instead we have convicted war criminals who brag about their heroism but do not talk about missing persons from their areas of responsibility," Marko Milosavljevic from YIHR told BIRN.
The new report, entitled 'Efficiency of the Mechanisms of the Institutions of Serbia and Kosovo in Finding Missing Persons from the War in Kosovo in the Period from 2016 to 2020', recommends that Serbia and Kosovo's governments should reach an agreement on cooperating to resolve the issue of missing persons – a deal which should have "control mechanisms, which will be provided by the EU as a facilitator".
EU-facilitated dialogue between Belgrade and Pristina, aimed at normalising relations, has continued in Brussels since 2013. In October last year, one of Pristina's negotiating team said there had been a draft agreement to set up a joint committee with Serbia aimed at finding the remaining people who disappeared as a result of the war, but no more details have yet become public.
Serbia and Kosovo have asked each other to open up wartime military archives, but no concrete steps have yet been taken.
The report recommends that both countries change their legislation to ensure that missing persons become a priority.
"It is necessary for the governments of Serbia and Kosovo to initiate changes in the criminal code, as well as in the laws on missing persons, so that enforced disappearance becomes a separate crime under the UN Convention on the Protection of All Persons from Enforced Disappearance to expedite the discovery of the missing and prosecute those who are hiding information," it says.