Bosnian Serb Ex-Policeman Convicted of Sexually Abusing Prisoners
A Serbian court found former Bosnian Serb reservist policeman Milos Cajevic guilty of forcing two brothers to have sex with each other at a prison camp in the Bosnian town of Brcko during the war in 1992.
This post is also available in: Bosnian (Bosnian)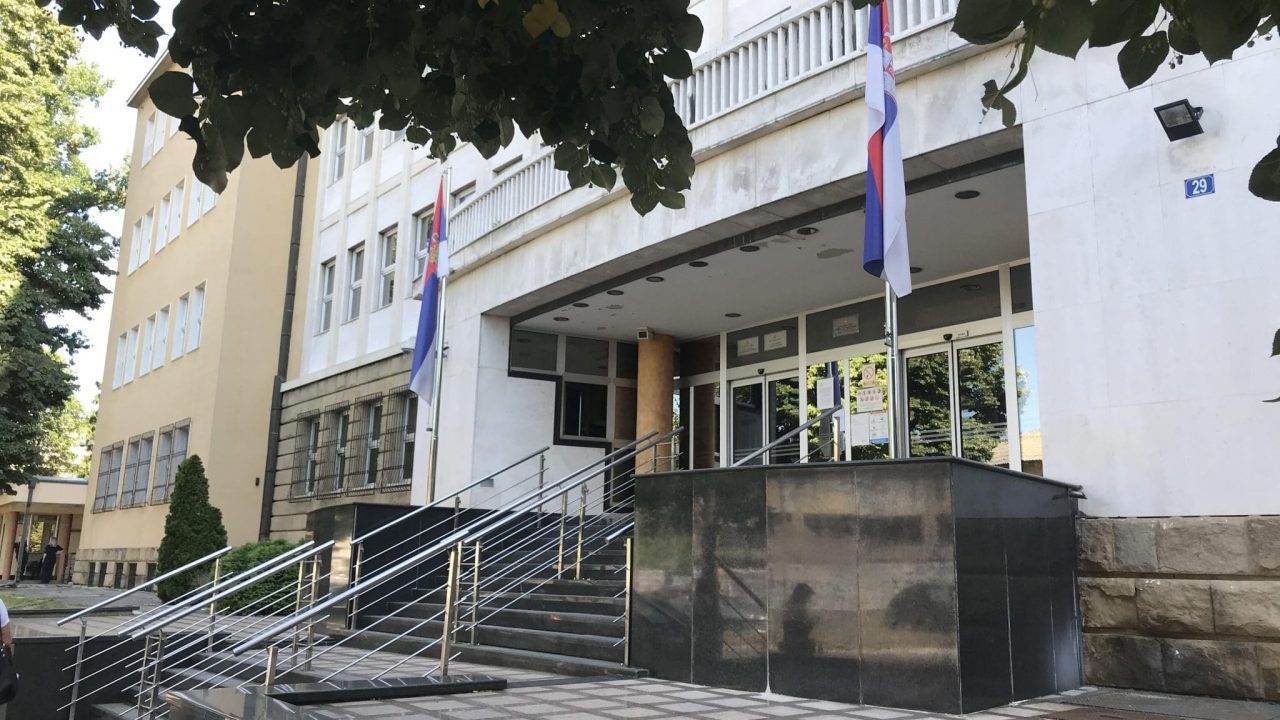 Belgrade Higher Court. Photo: BIRN
Belgrade Higher Court on Monday convicted Milos Cajevic, a former member of an intervention unit of the reservist police force in the Bosnian town of Brcko, of committing a war crime against civilians.
He was found guilty of intimidating and inhumane treatment by forcing two brothers to have sexual intercourse and threatening other civilians in Brcko.
The court sentenced him to seven-and-a-half years in prison, but as he is already serving a six-year sentence for another murder, the judge imposed a combined sentence of 13 years.
The verdict found in mid-May 1992, Cajevic made one prisoner at the Luka prison camp in Brcko hit his brother, who was also a prisoner.
Cajevic then made one brother lick juice off the floor, and forced them both to have sexual intercourse with each other.
The brothers, identified only as M.A. and S.A., testified in court that while they were being forced to have sexual intercourse with each other, there were other soldiers in the room with Cajevic who were watching them and laughing.
The verdict also found that at the end of May 1992, Cajevic threatened to kill 11 civilians in an apartment in Brcko, including two minors.
But Cajevic was acquitted of taking a Bosniak women to a house where he and other members of his unit were staying, keeping her imprisoned and forcing her to have intercourse with them on an almost daily basis.
The victim, identified only as N.A., had testified in court that she was forced to have sexual intercourse against her will, and that on one occasion Cajevic had his gun beside the bed, and that on another occasion, he brought two large Doberman dogs, said they were hungry, and left her alone with them for three days.
Cajevic denied all the charges.
He told the court that he took some prisoners from the Luka prison camp to be questioned at the police station and then took them back, but that he never entered the prison camp itself.
He also said one of his unit's tasks was to check apartments in the city and make records about the number of people in them, but that he never beat or mistreated anyone.
He further insisted that he never saw the rape victim at the house in which she was imprisoned.
Cajevic was convicted in September 2016 of committing another murder in Brcko during the war.
The Appeals Court in the Serbian city of Novi Sad sentenced him to six years in prison for murdering a 66-year-old Bosniak woman in the town in May 1993.
Monday's verdict was a first-instance ruling and can be appealed.