Interpol Urges Arrest of Bosnian War Detention Camp Guard
Interpol has issued a 'red notice' asking for states worldwide to arrest Mladen Mitrovic, who is suspected of committing crimes against humanity against non-Serbs in the Prijedor area of Bosnia during wartime.
This post is also available in: Bosnian (Bosnian)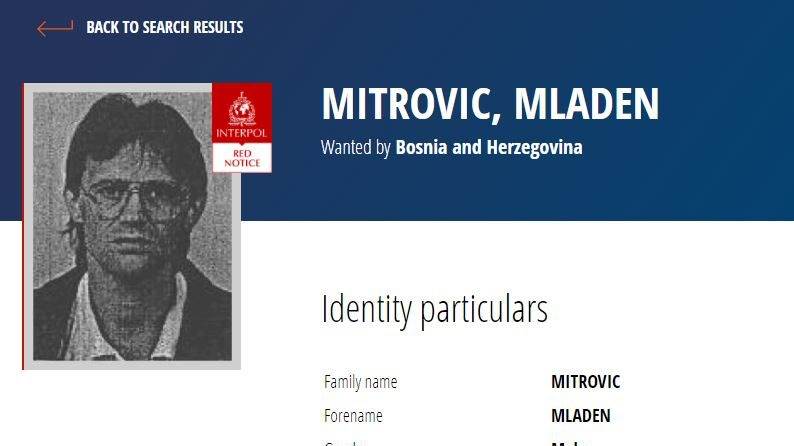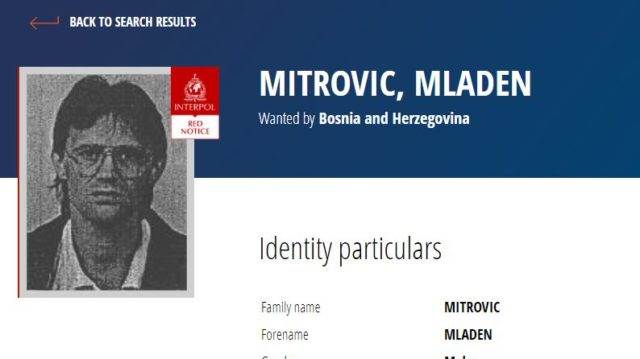 Mladen Mitrovic. Photo: Interpol 
Interpol has published a 'red notice' calling for the arrest of Mladen Mitrovic, describing him as a 59-year-old Bosnian citizen who is wanted for crimes against humanity.
The Bosnian state court told BIRN that Mitrovic is suspected of committing his crimes against non-Serb civilians who were imprisoned at the wartime Trnopolje detention camp in the Prijedor area, where he was a guard.
The court said that it issued an order on January 27 this year to issue an international warrant for Mitrovic's arrest.