Syria Defendant Refuses to Communicate with Bosnian Court
The trial of Milarem Berbic, who is accused of joining foreign paramilitary formations in Syria, began with then reading of the indictment by the prosecution, which accuses him of leaving Bosnia and Herzegovina on August 29, 2014, intending to join foreign paramilitary groups in Syria.
This post is also available in: Bosnian (Bosnian)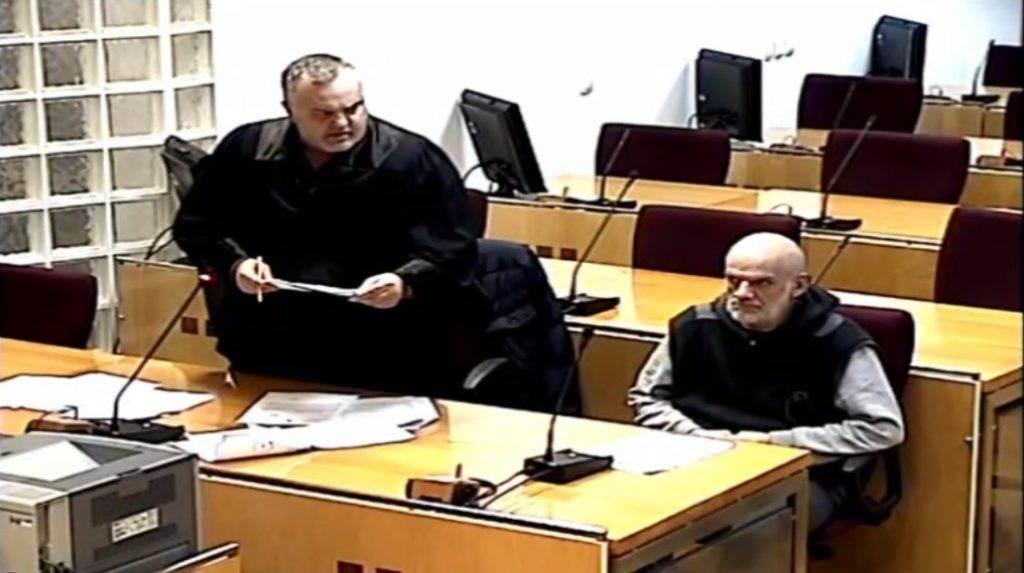 Milarem Berbić. Source:State Court BiH
According to the charges, while in Syria, Berbic joined a group commanded by a man called Goran Pavlovic, fighting for the so-called Islamic State, which has been declared a terrorist organisation by the UN.
It is alleged that Berbic was among fighters captured by Kurdish forces and deported to Bosnia and Herzegovina in December last year.
Berbic declined to communicate with the court, although he stood up when addressed with questions about his personal data.
"He refuses to communicate with the court … I do not know the reasons, he did not explain them to me," defence lawyer Almin Hrustic said.
Presiding judge Dzemila Begovic said that the defendant had no reason to act in this way, adding that he was only making the situation more difficult for himself.
While the judge was talking, Berbic turned towards his defence lawyer, who said the defendant did not want to communicate and that they were just wasting their time.
While the judge was giving him legal instructions, Berbic stood with his head bowed. He had previously refused to enter his plea.
Presenting her introductory statement, prosecutor Elvira Stanojlovic mentioned the witnesses and material evidence she intended to present during the main trial.
Hrustic said the accused would defend himself by saying nothing, adding that he would present his evidence proposal at a later stage.
The trial is due to continue on August 11.