A court in Prizren has sentenced Darko Tasic to 22 years in jail for taking part in a massacre in the village of Krusha e Vogel/Mala Krusha in 1999.
This post is also available in: Bosnian (Bosnian)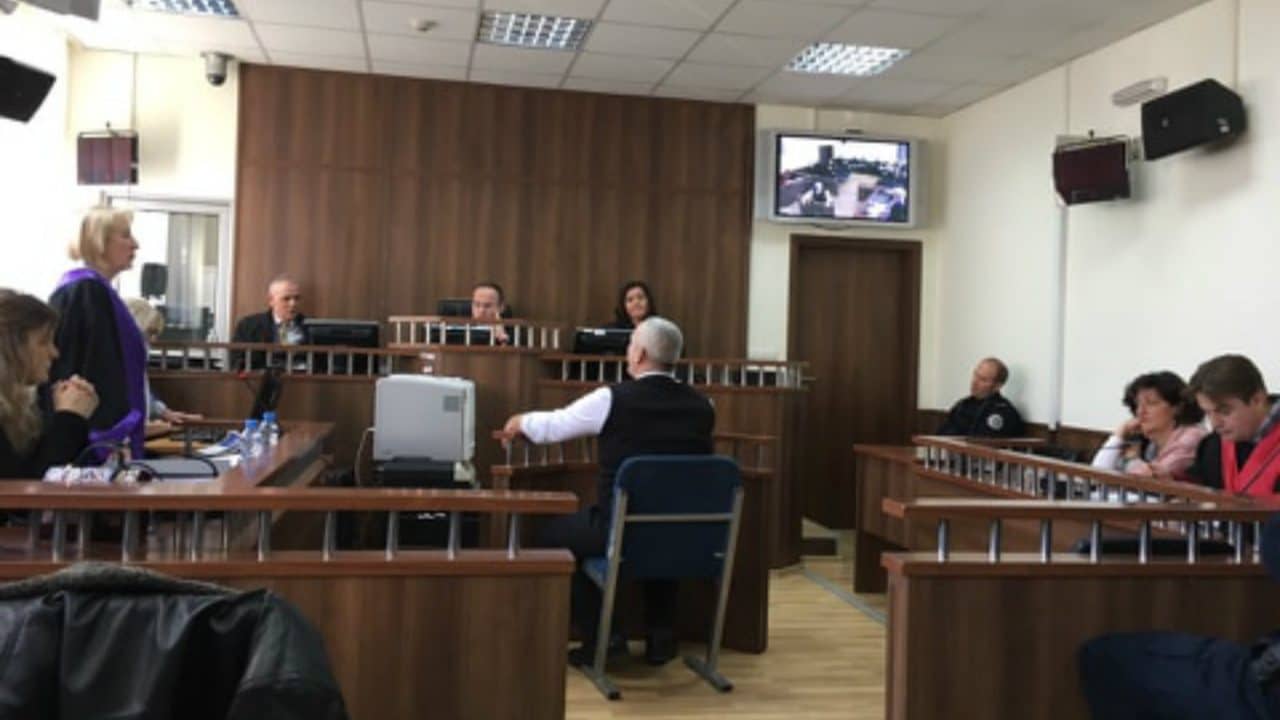 The trial of Darko Tasic in Prizren Basic Court, Kosovo, in late February, 2019. Photo from the archives: BIRN
The Prizren Basic Court in Kosovo on Monday found a former Serbian fighter, Darko Tasic, guilty of committing war crimes against ethnic Albanians in the village of Krusha e Vogel/ Mala Krusha in March 1999.
In a final verdict, Tasic was sentenced to 22 years in prison and ordered to pay monetary compensation towards the Hajdari family, whose house he had been burnt.
Protesters in Prizren stormed the doors of the court while the judgment was being made inside.
The Kosovo Special Prosecution claimed that Tasic, as a member of the Yugoslav police reserve forces, burned the dead bodies and then threw them in the river after the massacre.
He is also accused of participating in the confiscation of property, robberies, and with the illegal and deliberate destruction of property alongside others whose identity is not known.
The crimes, which included the burning of houses in Krusha e Vogel/Mala Krusha, were committed between March 15 and 26 1999, the prosecution said.
Witnesses earlier told the Prizren basic Court in 2019 and 2018 that they saw Tasic and his father driving an orange truck carrying dead bodies, setting it on fire and pushing it in the Drini River after the massacre in Krusha e Vogel/Mala Krusha in March 1999.
Another witness, Bajram Zylfiu, who survived the March 1999 killings in Krusha e Vogel/ Mala Krusha, told the Prizren Basic Court in November 2018 that he had seen Tasic "loot the houses of the Hajdari family and burned them afterwards".
Zylfiu had been among six out of 20 people who survived the shooting of 109 people during the massacre by Serbian forces. According to Zylfiu, he and six others managed to escape alive.