After Facebook banned content that denies the Holocaust, the Institute for Research of Genocide Canada has called on the social network to apply the same policy to the denial of the 1995 Srebrenica genocide.
This post is also available in: Bosnian (Bosnian)
The institute's director, Emir Ramic, told BIRN that this would do a lot for truth, justice and the culture of remembrance.
"Attempts to deny or mitigate the genocide in Srebrenica should be banned, just like the glorification of violent events including the Holocaust," Ramic said.
Facebook told BIRN that it could not give an official statement on the initiative to ban Srebrenica genocide denial, but pointed out that it already has policies that prohibit the praise of any hate crime or mass murder, the mocking of victims of such crimes, and the promotion of the organisations or individuals that perpetrated them.
"We also remove attacks against people based on their protected characteristics, including ethnicity and national origin," Facebook said in response to BIRN's inquiry.
"The change we announced… is to acknowledge that Holocaust denial is a type of hate speech that goes beyond denying and distorting facts about a genocide and is used to attack and direct hate at the Jewish people," it added.
Mark Zuckerberg announced the ban on holocaust denial in a post on Facebook on October 12.
"We've long taken down posts that praise hate crimes or mass murders, including the Holocaust. But with rising anti-Semitism, we're expanding our policy to prohibit any content that denies or distorts the Holocaust at all," Zuckerberg wrote.
"If people search for the Holocaust on Facebook, we'll start directing you to authoritative sources to get accurate information," he added.
Numerous groups distorting the facts about the Srebrenica genocide remain on the social network, spreading misinformation, using hate speech in posts and allowing hate speech in comments. The phenomenon is particularly prominent around the anniversary of the genocide in July each year.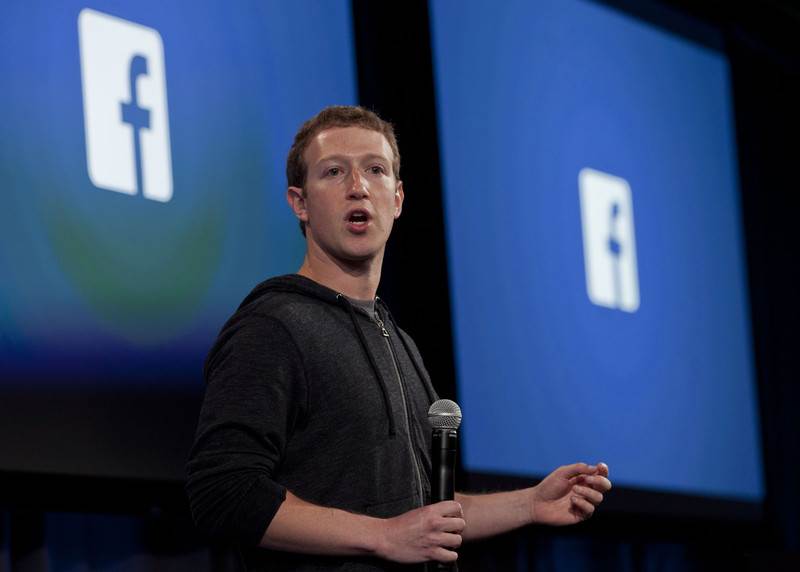 Facebook CEO Mark Zuckerberg at the company's headquarters in California in April 2013. Photo: EPA/PETER DASILVA.
The Council of Europe's Commissioner for Human Rights, Dunja Mijatovic, told BIRN that it was positive for Facebook to treat holocaust denial as hate speech and that she hopes that the social network and similar companies will adopt the same approach to content "denying other genocides, including the Srebrenica genocide".
"However, those companies should not be the only ones making an effort, but governments and judiciary should do their part as well," Mijatovic said.
"Some countries, like Germany, have already adopted laws tightening the rule on how social network platforms must oppose hate speech and other illegal content. Some countries also ban genocide denial, online or offline," she added.
The massacres of more than 7,000 Bosniak men and boys from Srebrenica and the expulsion of tens of thousands of women, children and elderly people have been classified by Bosnian and international courts as genocide.
However, Bosnia and Herzegovina itself does not have legislation criminalising Srebrenica genocide denial, and Bosnian Serb political leaders in the country refuse to accept that the massacres constituted genocide.